Memorial for Jean (Fulton) Benedict March 26, 2011
At 1PM, family and friends of Jean Benedict met at the Hillside Cemetery at Wilton, Connecticut where she was interred next to her late husband Raymond.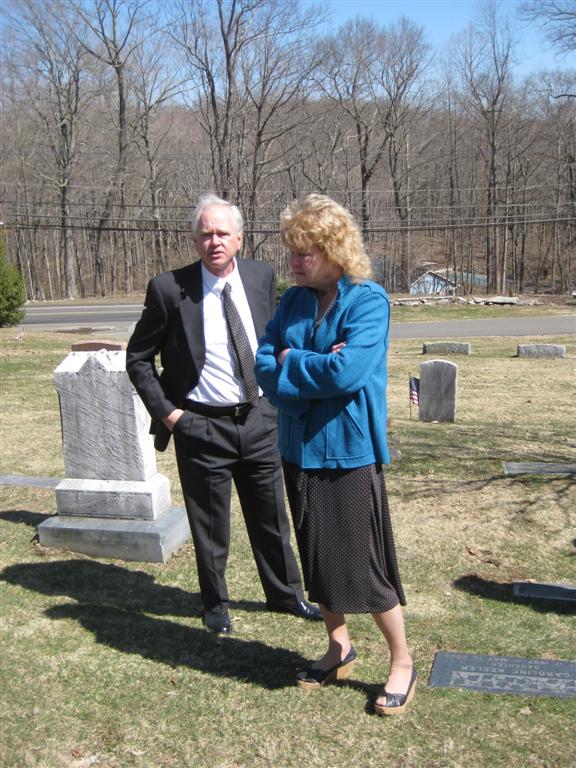 Charles and family
friend Barbara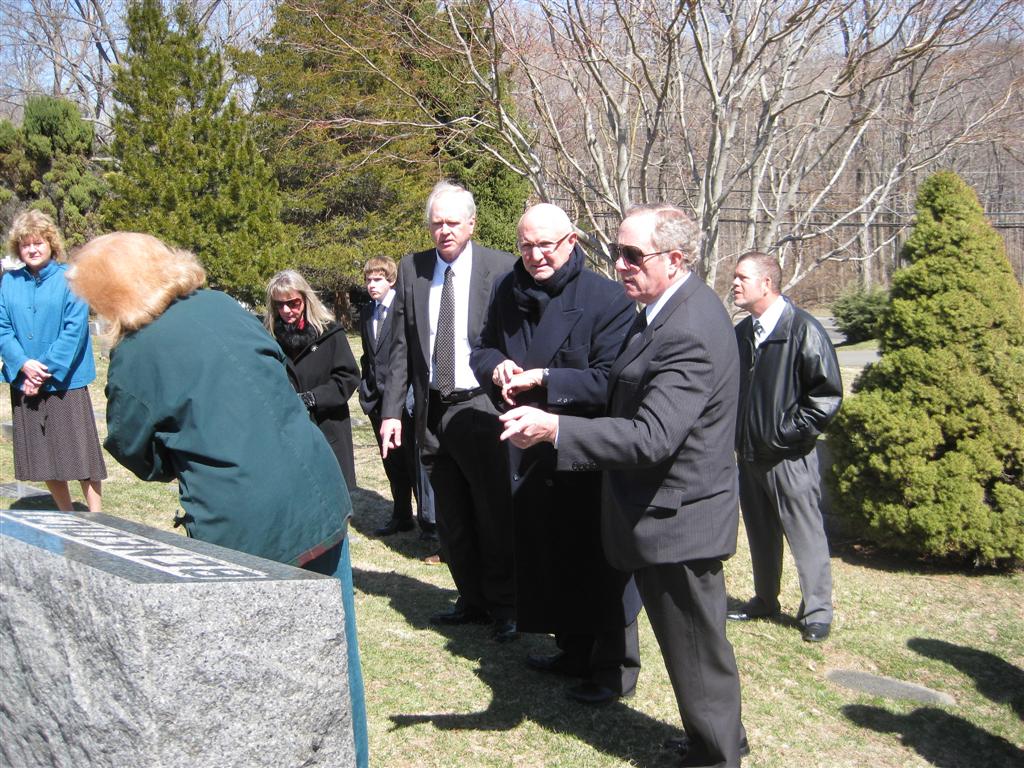 Charles, Rev. Mayberry
and Henry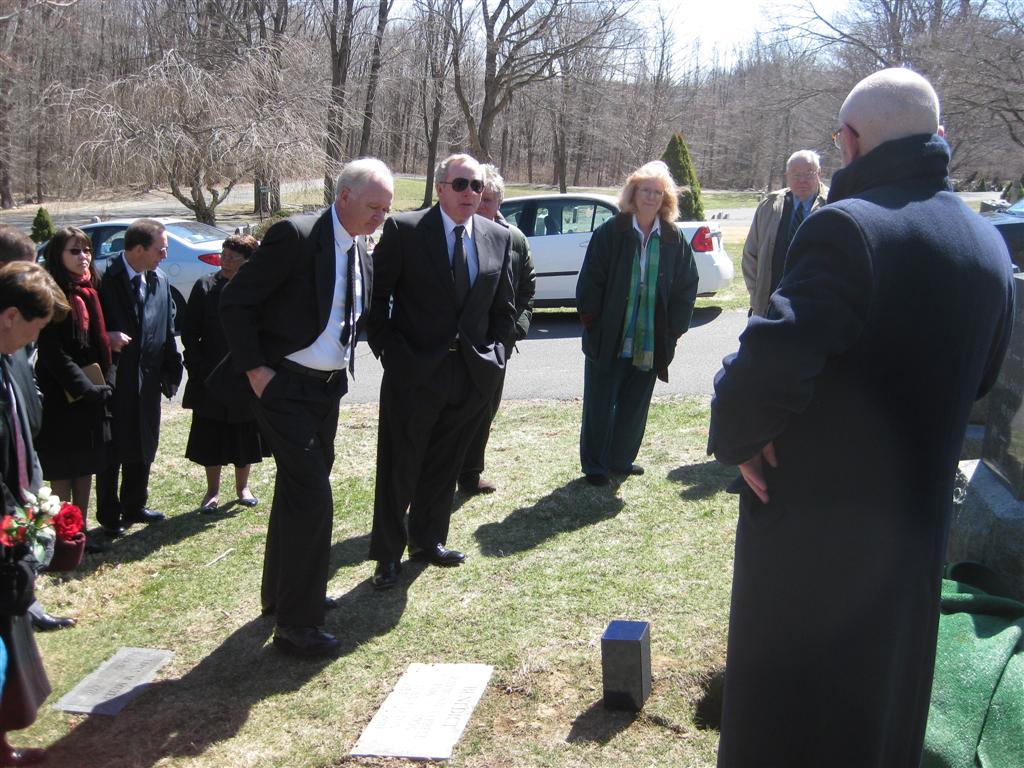 Charles, Henry, family
friend Lynn, Rev. Mayberry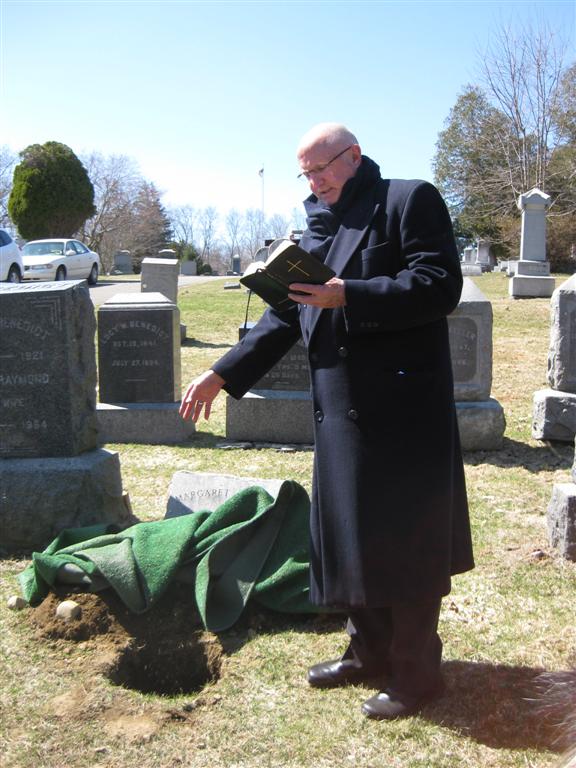 Rev. Mayberry
The memorial services continued at St. Matthew's Episcopal Church in Wilton. They were conducted by Rev. Richard Mayberry. Friend Kate and son Henry read scripture. Nephew Peter, friend Lynn and son Charles reflected on Jean's life.

St Matthew's Episcopal Church, Wilton CT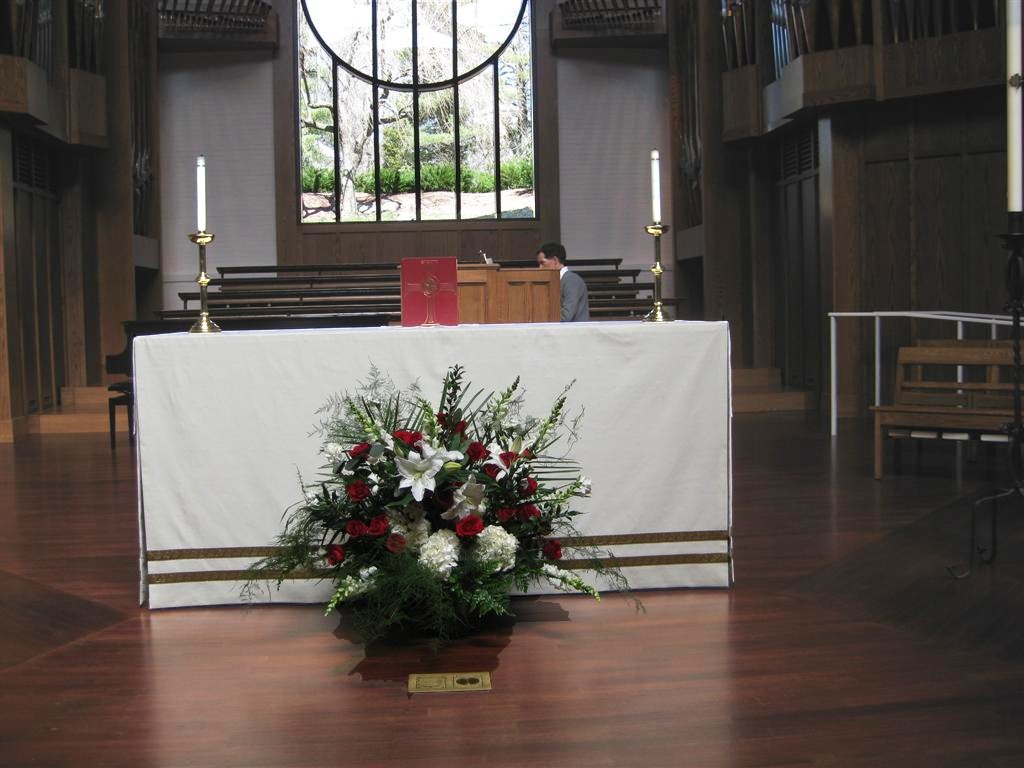 Alter Flowers from Jon and his family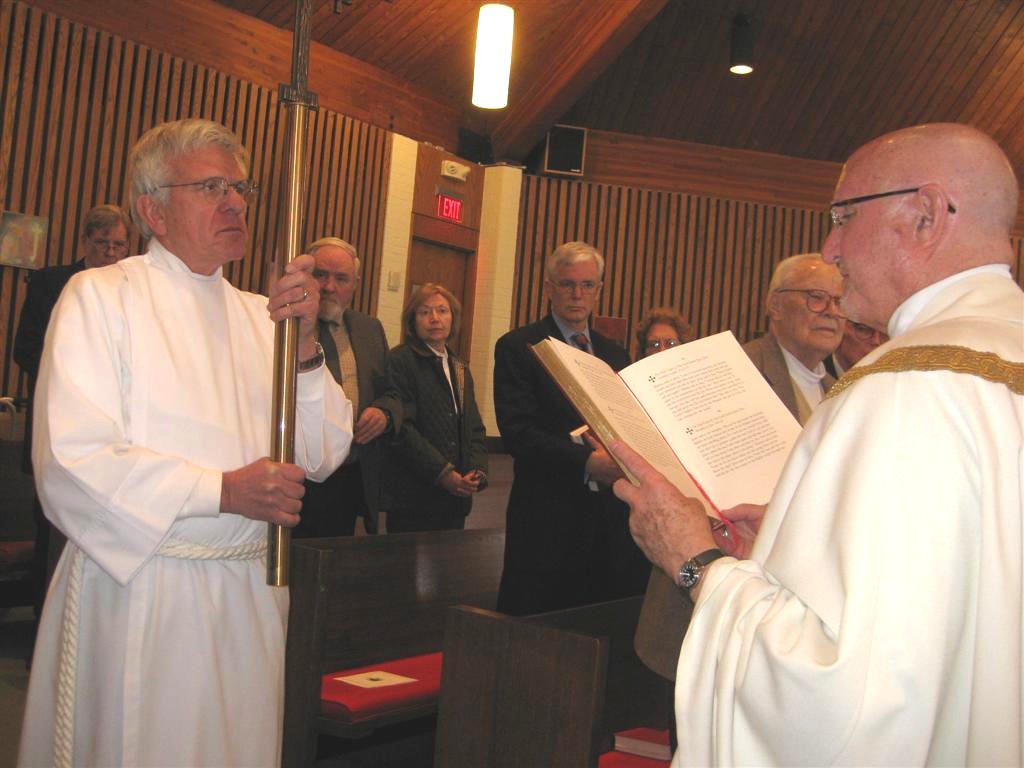 Rev. Mayberry (r)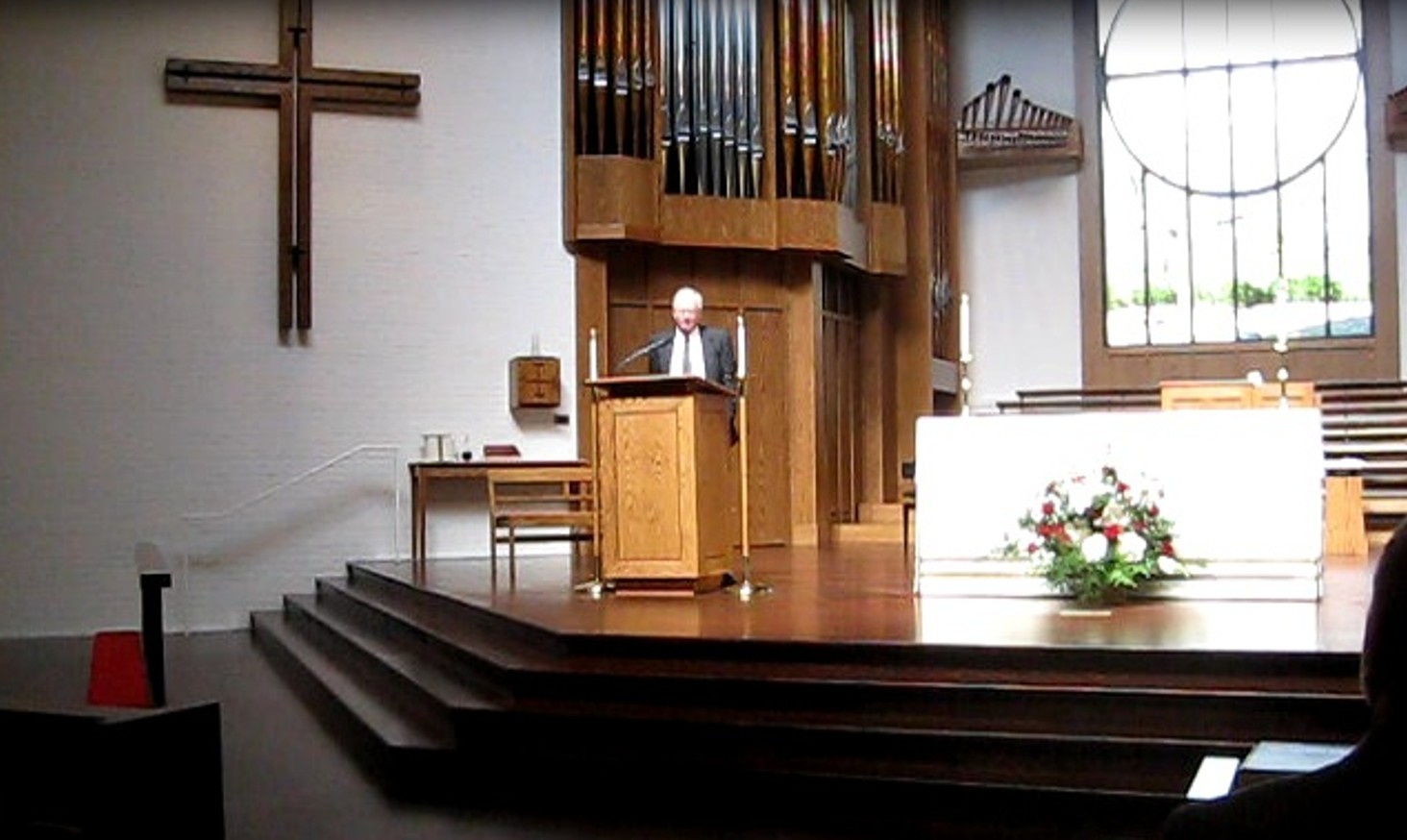 Son Charles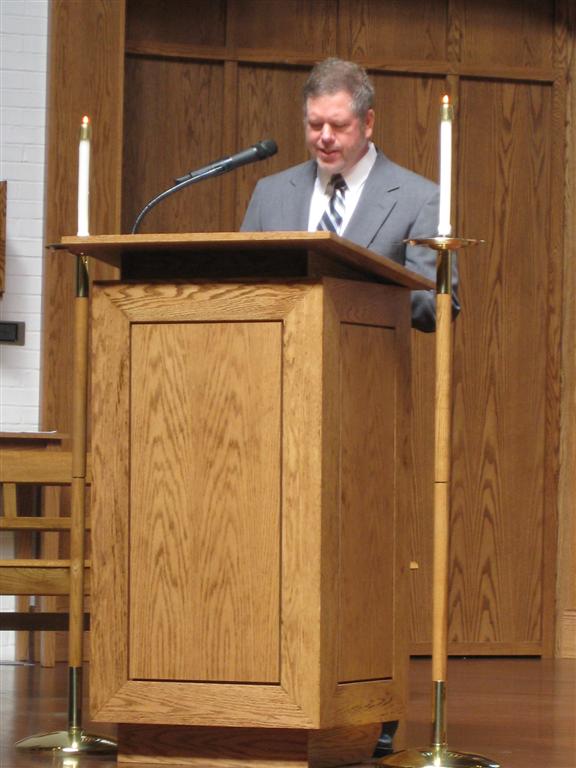 Nephew Peter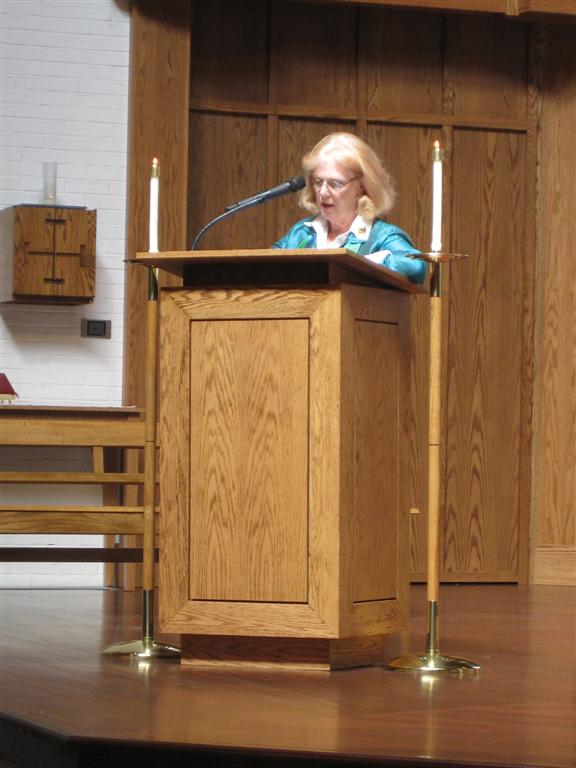 Family friend Lynn
A reception was held afterwards at Jean's home.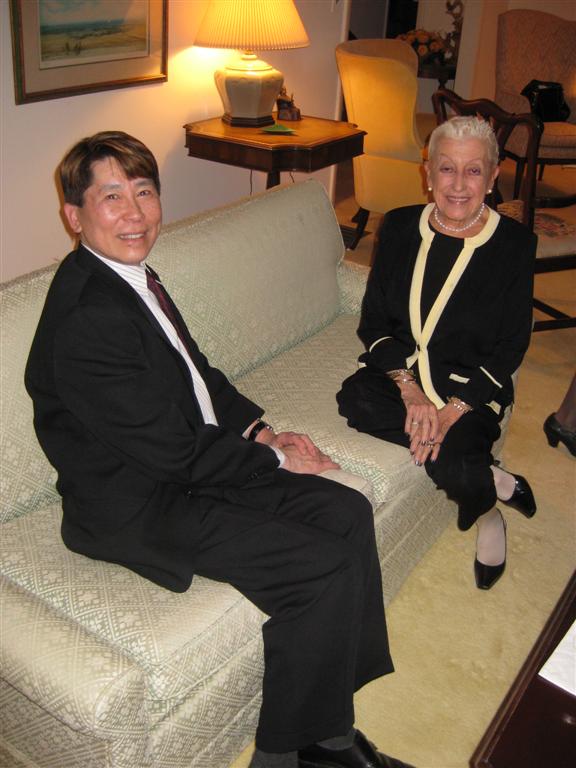 Jon and Louisa, family friend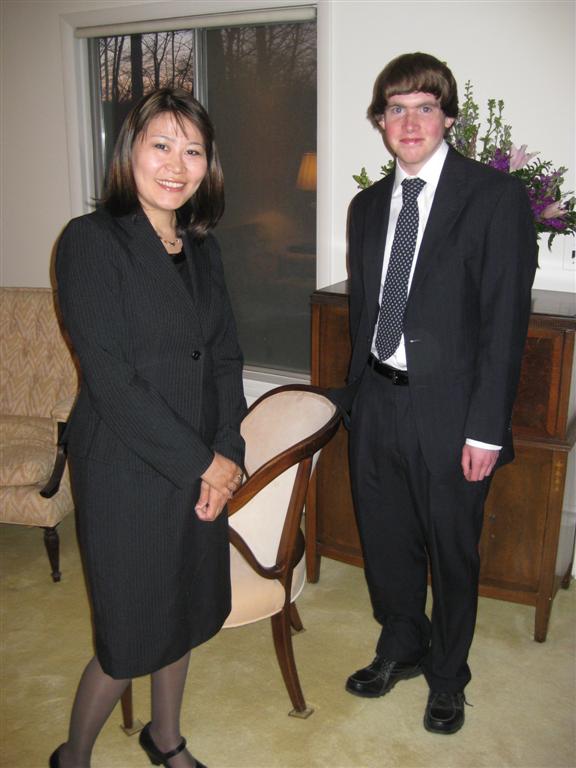 Niece Inora and grandson Brian
Jon and Charlie came into Manhattan for the day
On Monday, I took the train into Manhattan to an apartment I had rented on 8th Avenue at 45th Avenue. Jon and Charlie took the train in the next day and we did some sightseeing: Rockefeller Center, The Frick and the Time Warner Center at Columbus Circle.
We had lunch at the Carnegie Deli before they headed back to Connecticut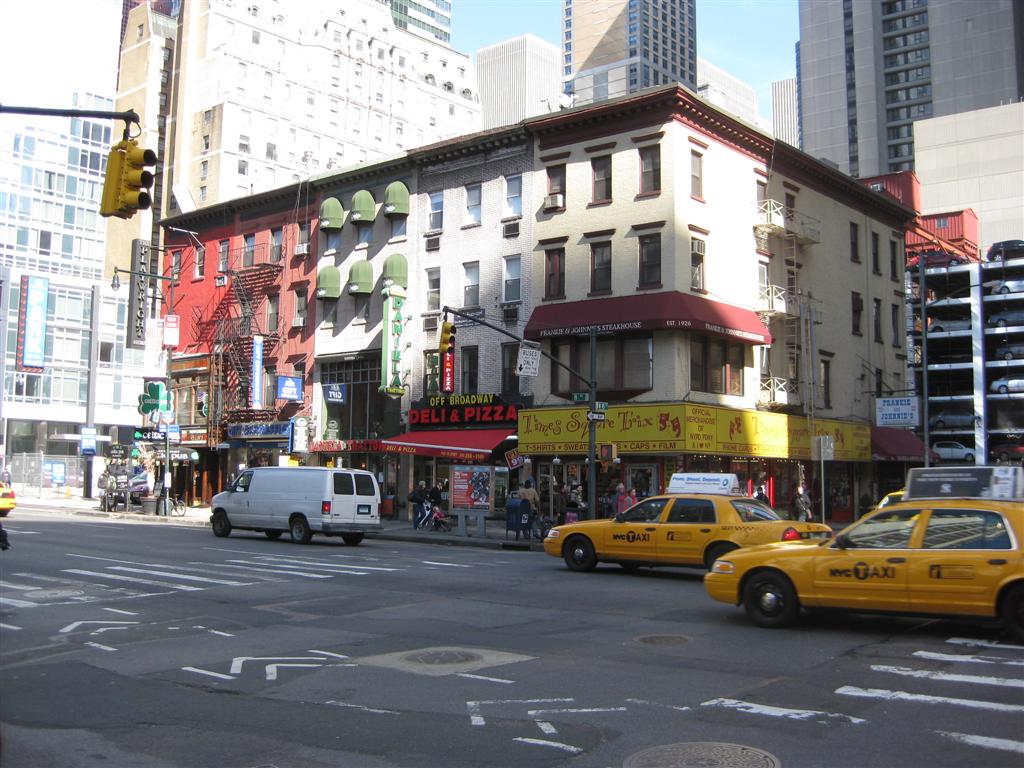 My apartment on 8th Ave at 45th. Red brick building to the left of the green canopied windows.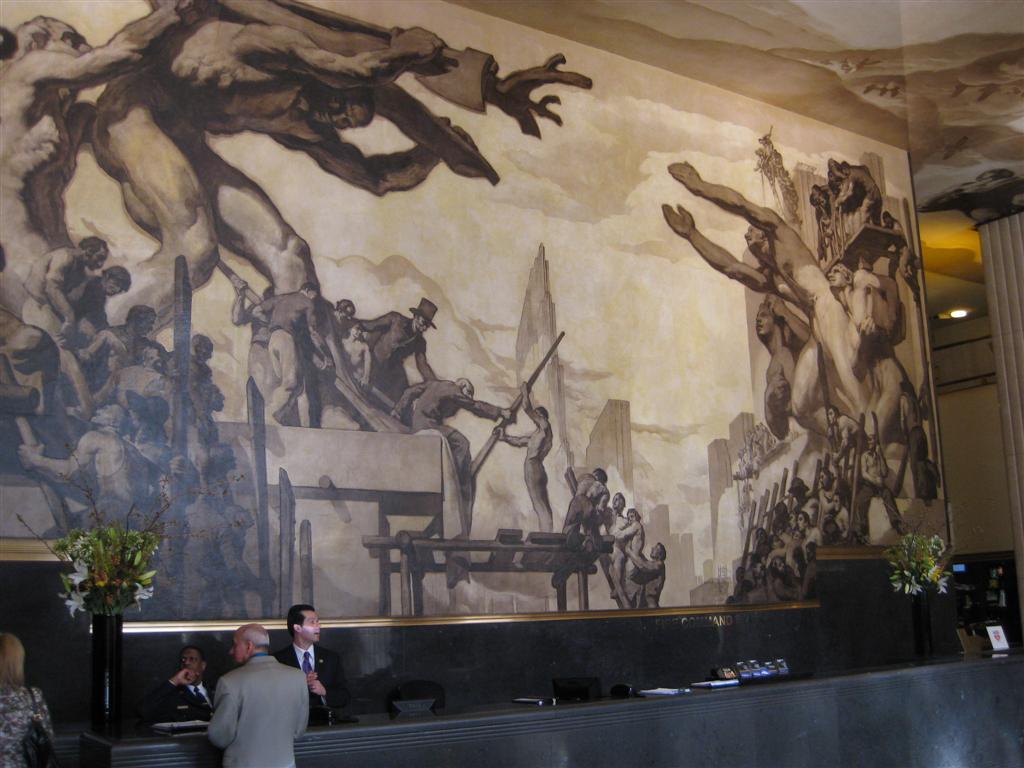 Murals inside Rockefeller Center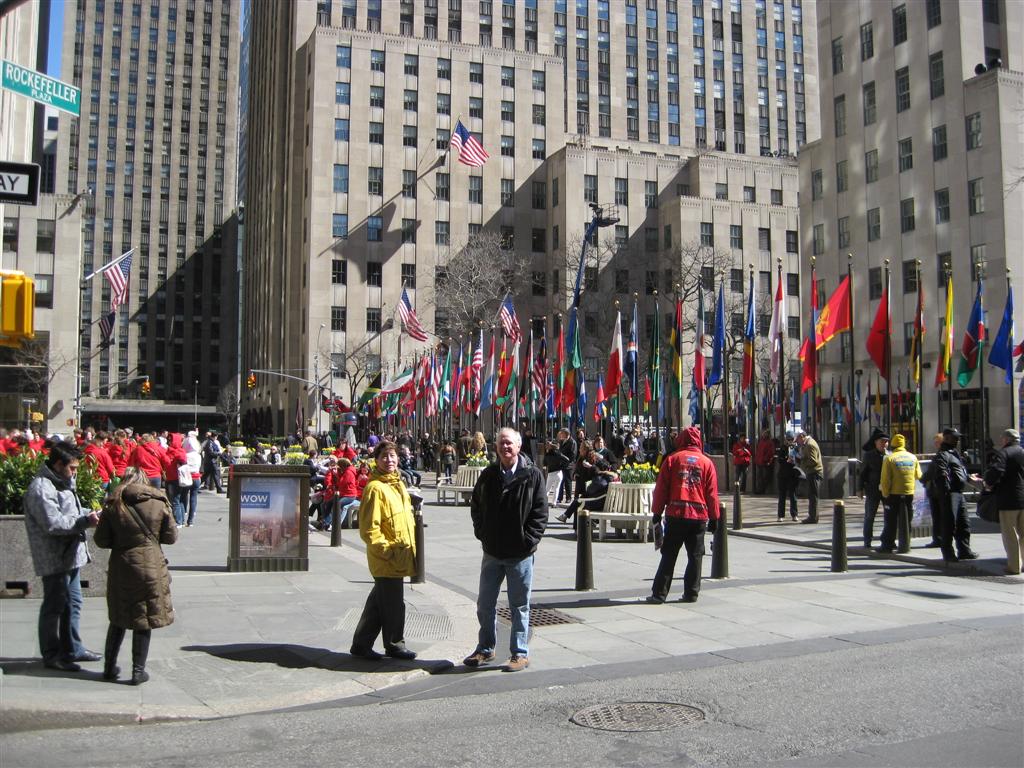 Jon and Charlie at 30 Rock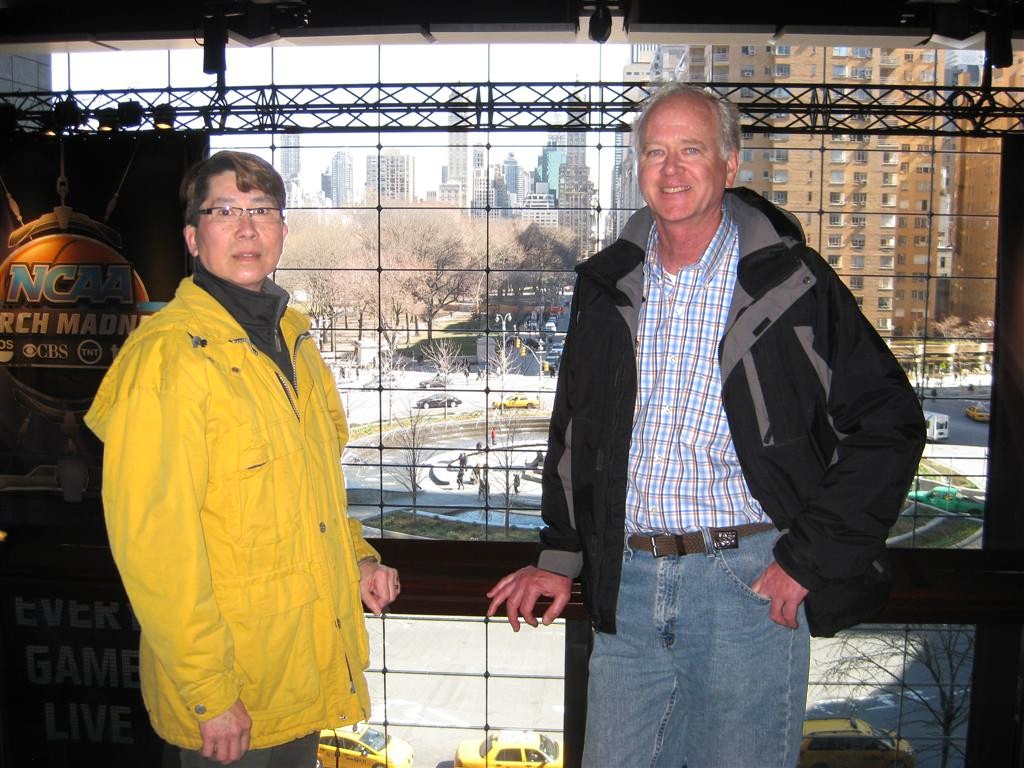 Jon and Charlie at Time Warner Center, Columbus Circle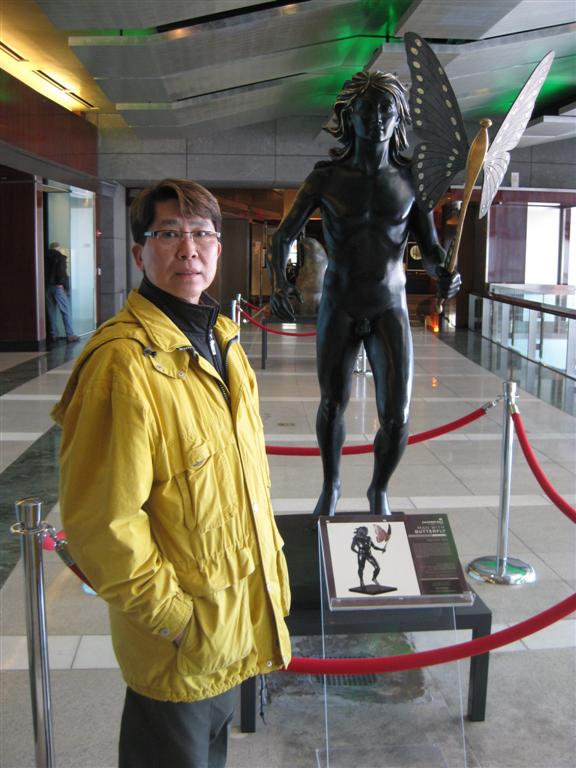 Jon at gallery at Time Warner Center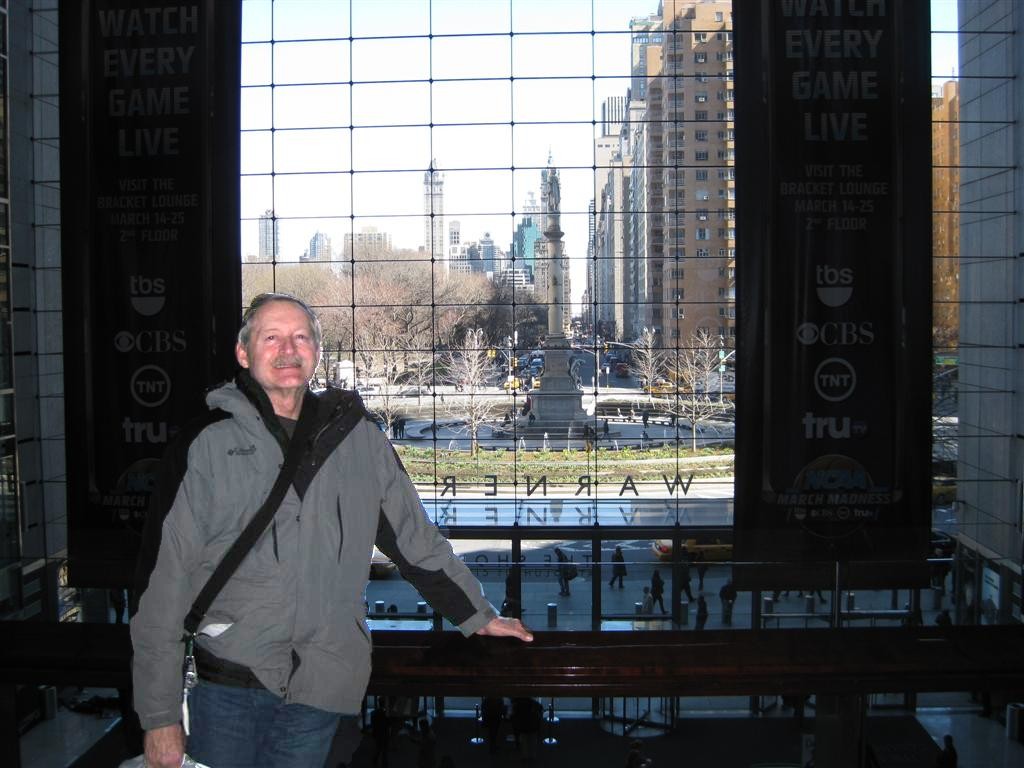 Tom at Time Warner Center, Columbus Circle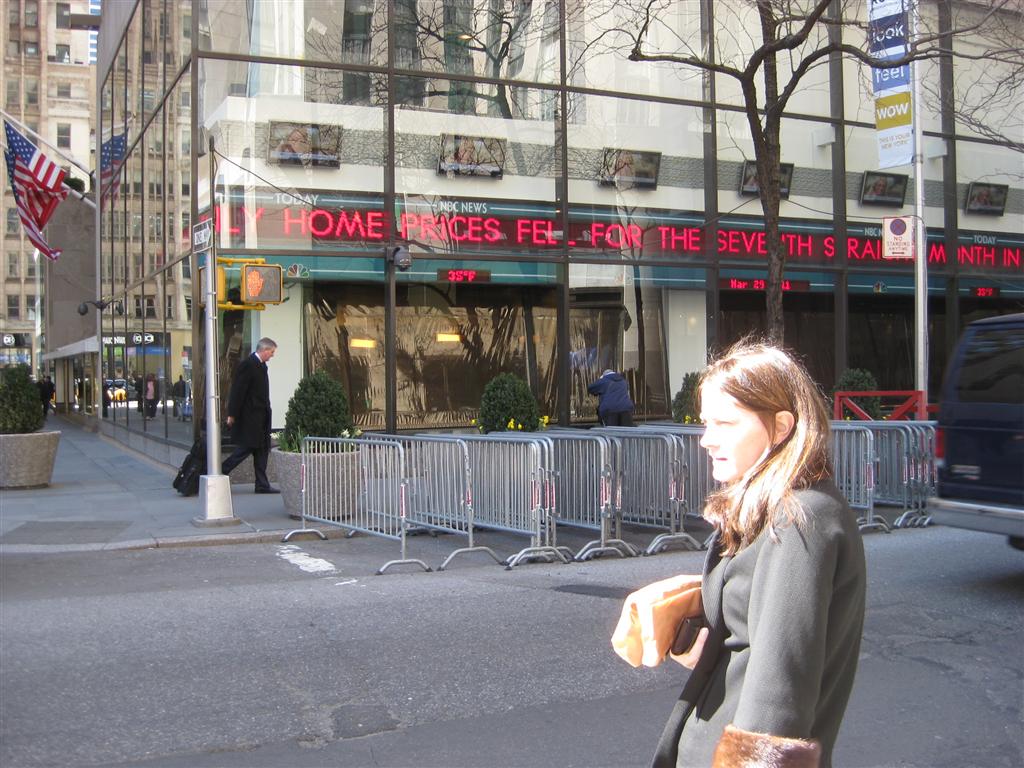 Today Show "Window" at Rockefeller Center
More NYC Sights
I found the High Line Park, down in the Meatpacking District near 10th Avenue and 20th Street.
Friend Stafford arrived on Thursday morning. Together we saw exhibits at the Metropolitan Museum, the Museum of Modern Art, the Wave Hill estate up the Hudson River, St. Patricks, etc.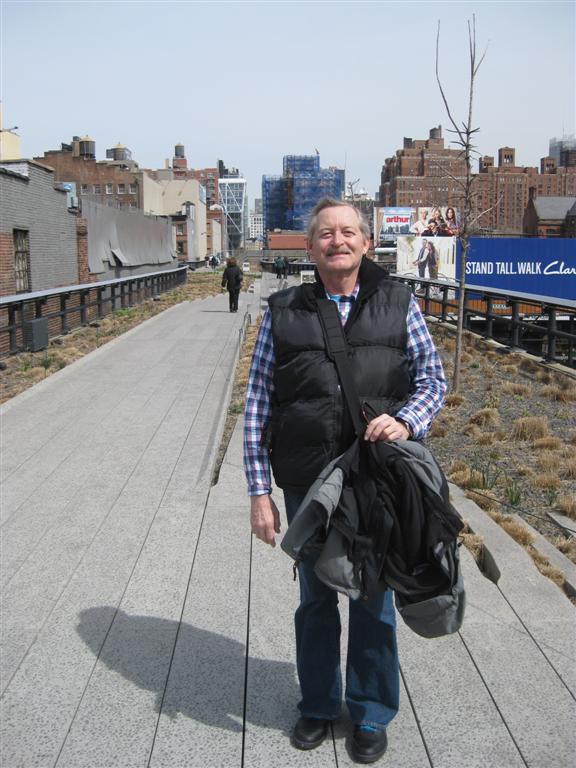 Tom up on High Line Park, in the Meat Packing District of Manhattan


Wave Hill, Riverdale station on Metro North Line (at about 255th Street)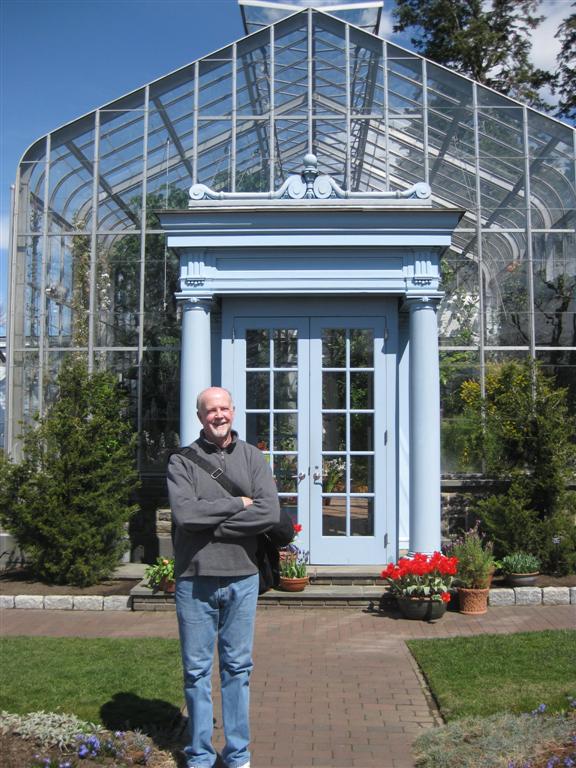 Stafford at Wave Hill greenhouse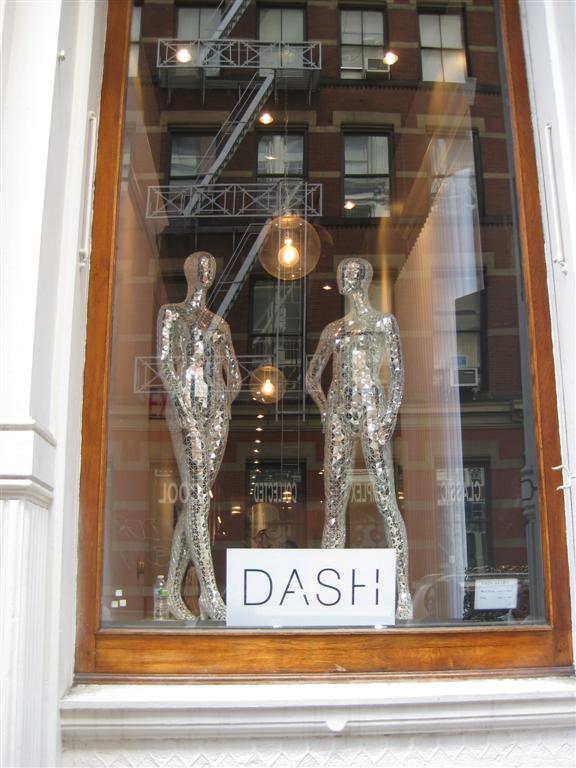 Dash: Lines of women wanting to get into the Kardasian boutique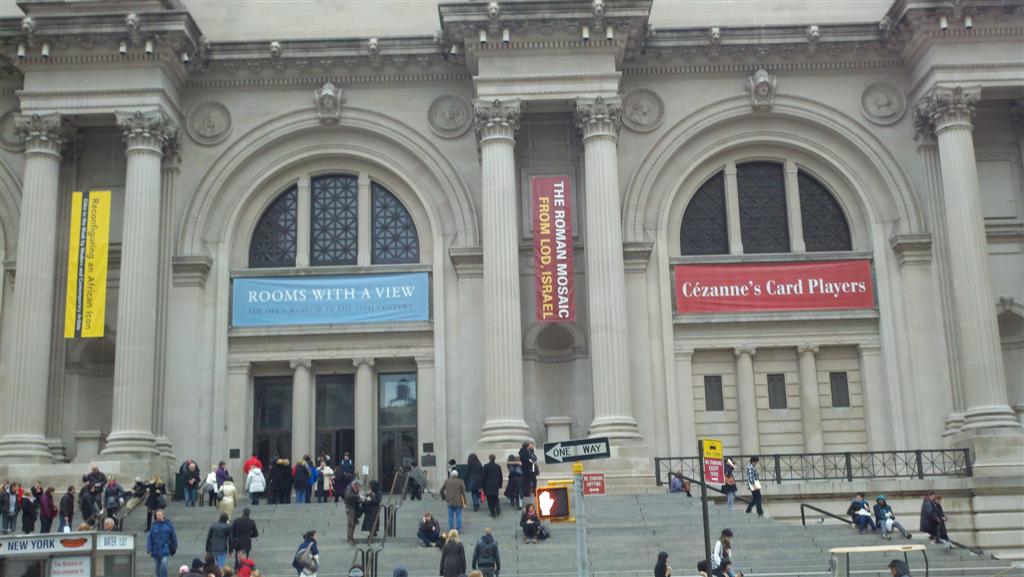 Metropolitan Museum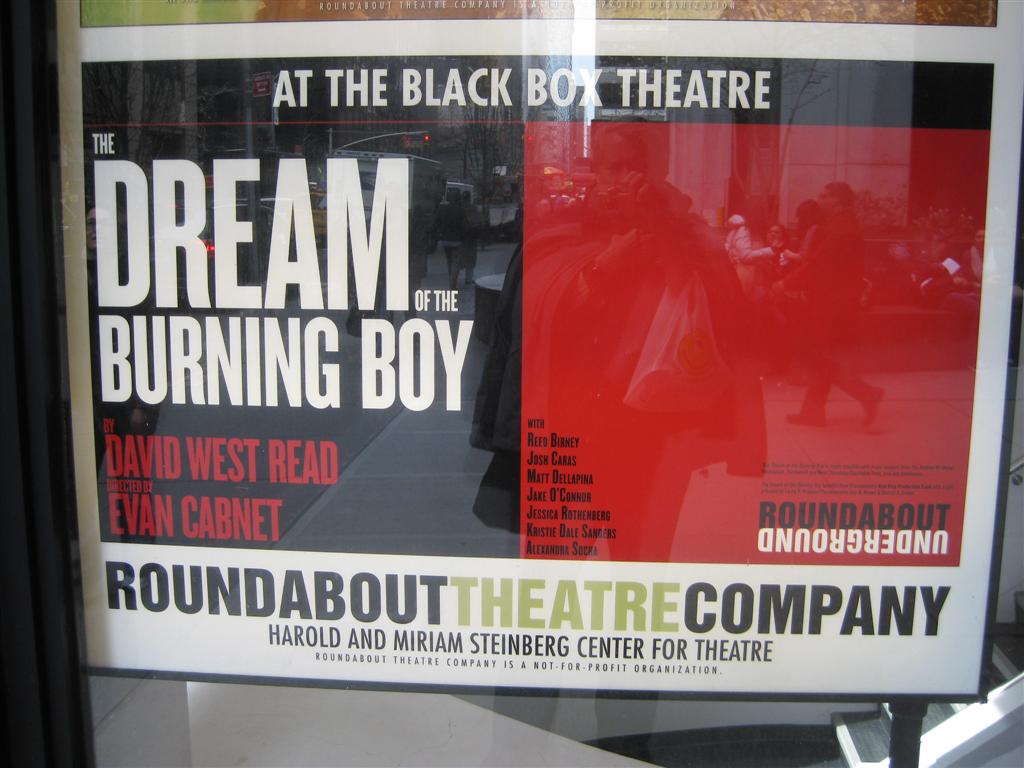 One of the plays I saw. Interesting drama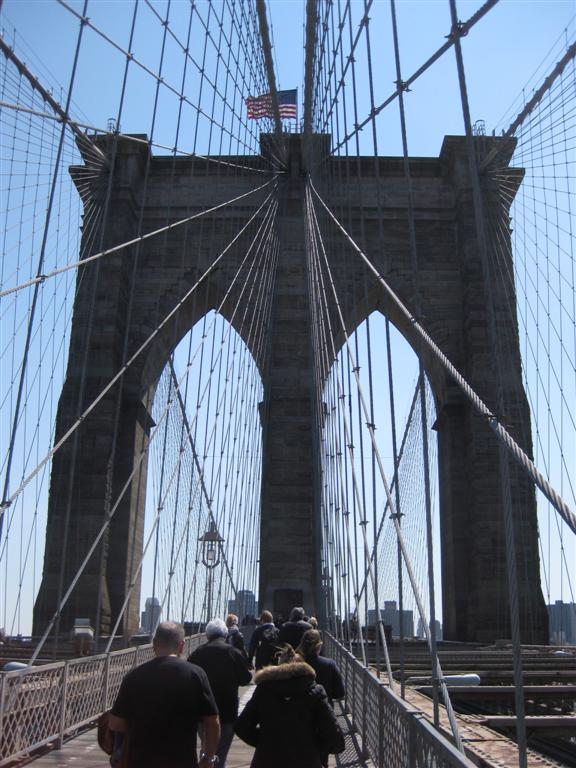 Brooklyn Bridge walk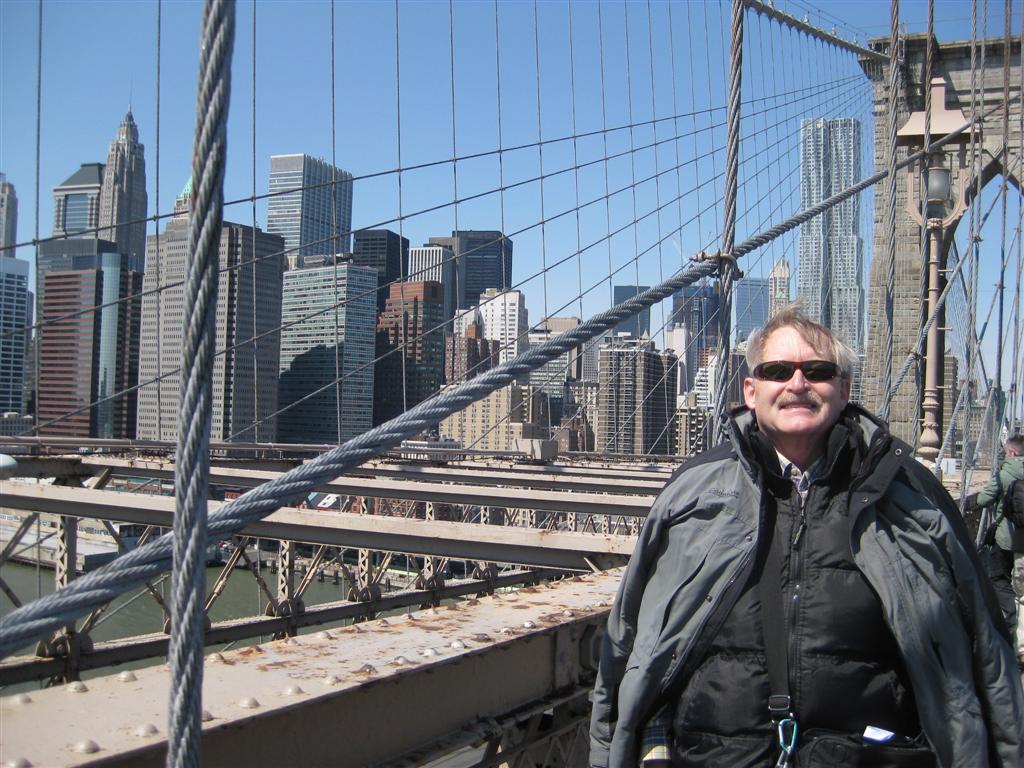 Walking across the Brooklyn Bridge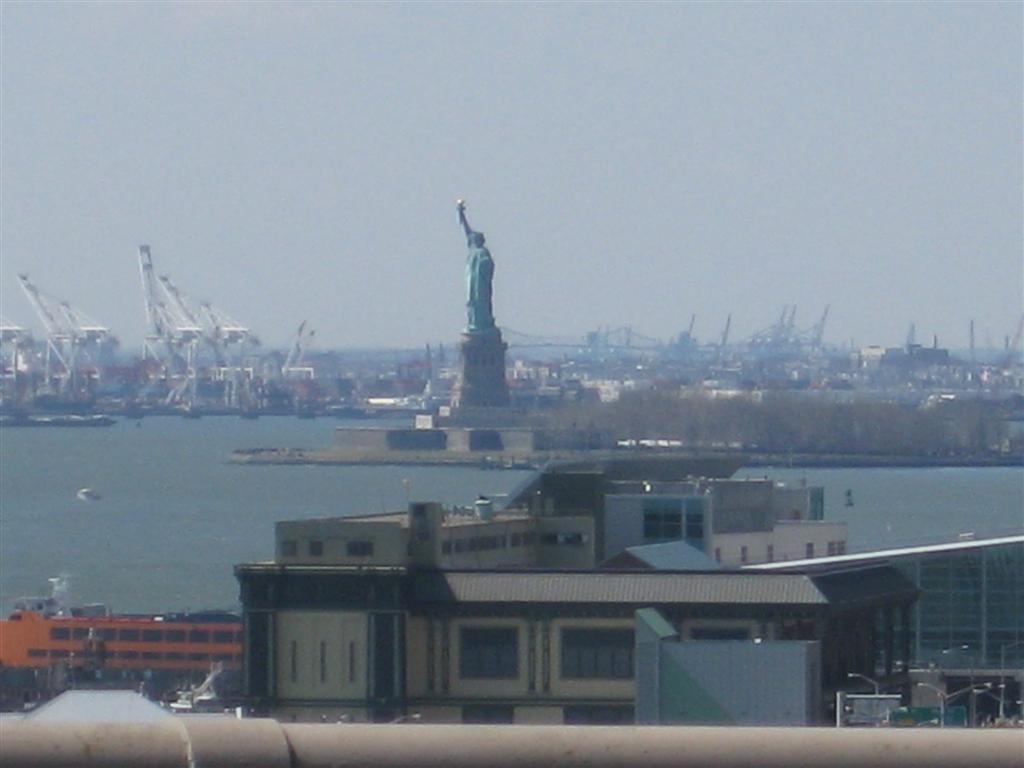 Statue of Liberty from Brooklyn Bridge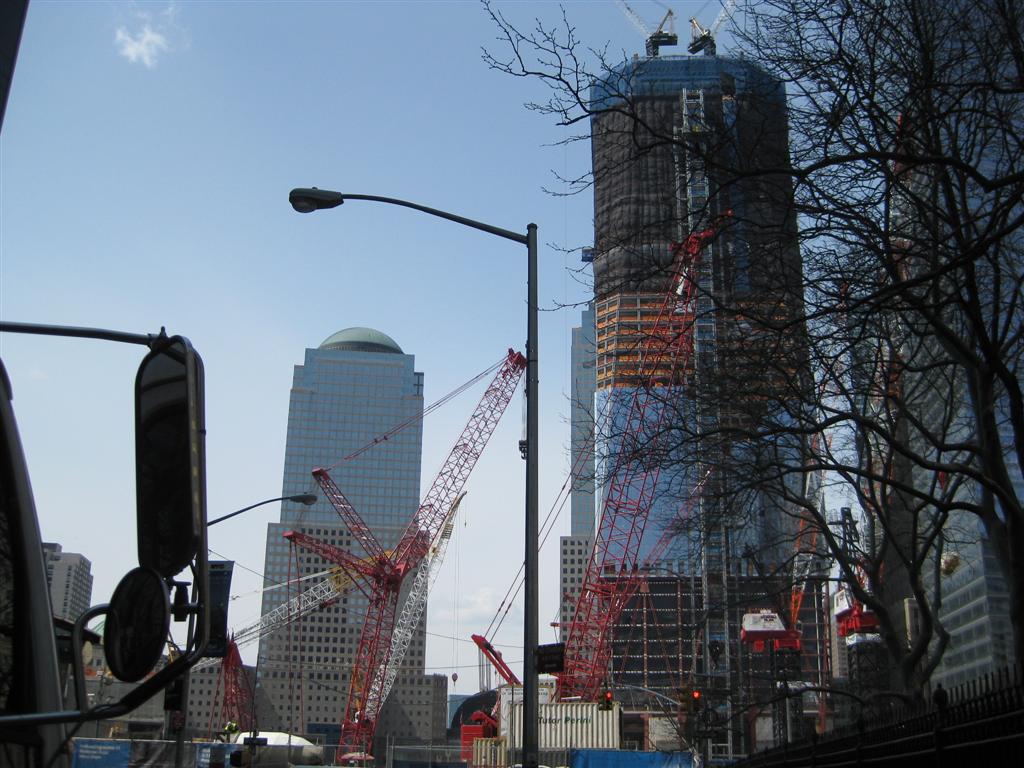 New buildings at World Trade Center site.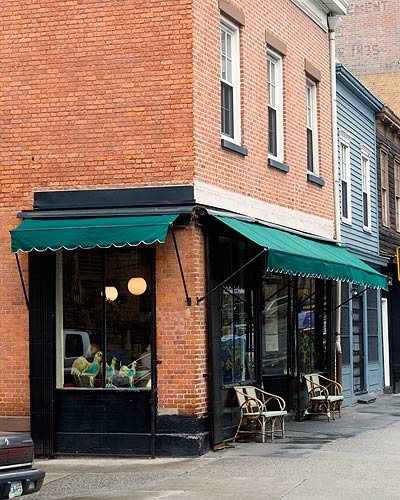 On Monday evening, I met old friend Bruce who lives in Chelsea. I saw his apartment and then we went to nearby restaurant La Grainne Café. I had mushroom crepes.
La Grainne Café
We saw about as many shows as we could!
| | |
| --- | --- |
| | Thu - The Importance of Being Earnest with Brian Bedford as Lady Bracknell |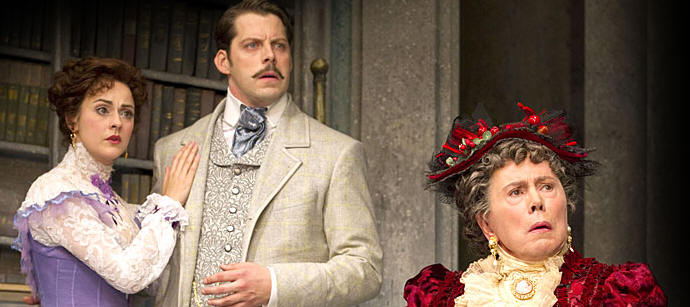 | | |
| --- | --- |
| | Fri - Good People with Francis McDormant and Estelle Parsons |
| | |
| --- | --- |
| | Sat - Bengal Tiger at the Baghdad Zoo with Robin Williams |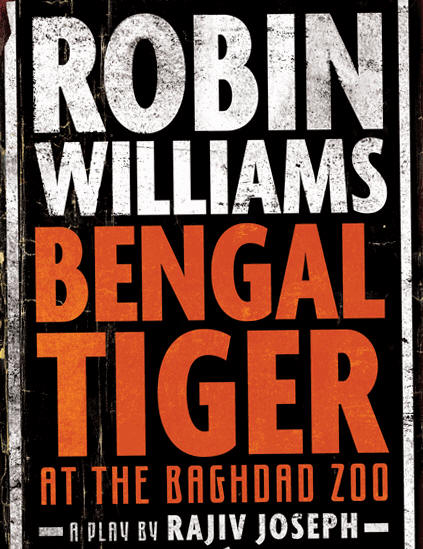 | | |
| --- | --- |
| | Sun - Divine Sister at the SoHo Playhouse with Charles Busch |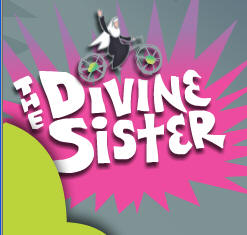 | | |
| --- | --- |
| | Sun - The Book of Mormon (musical) |

| | |
| --- | --- |
| | Tue - The Dream of the Burning Boy |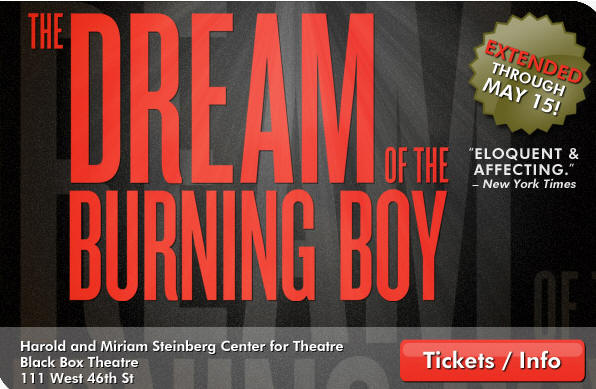 | | |
| --- | --- |
| | Wed - Spider-Man Turn off the Dark, Musical |

This site was last updated 04/11/11