Blowing Glass Floats
On Channel 2 morning news I heard about glass blowing in the Taft part of Lincoln City. Elaine and I went and I signed up to make a glass float. I choose the colors and, put on gloves and glasses and blew away.
My teacher was Kelly Howard and you can see her work and gallery at http://iwww.kellyhowardglass.com/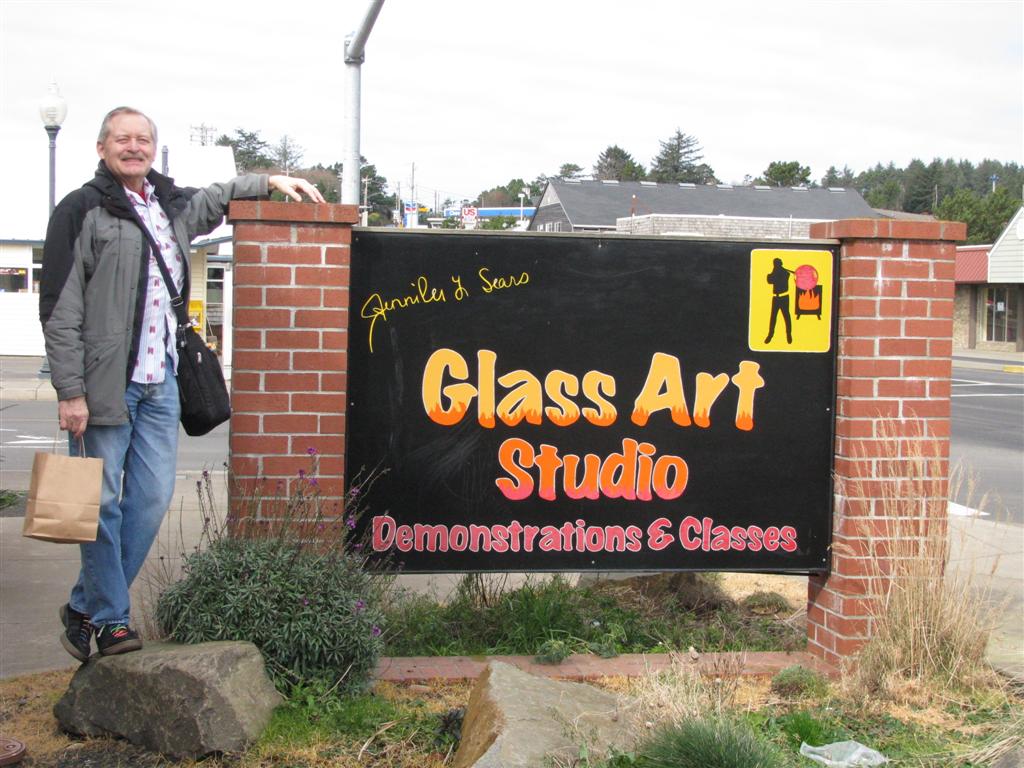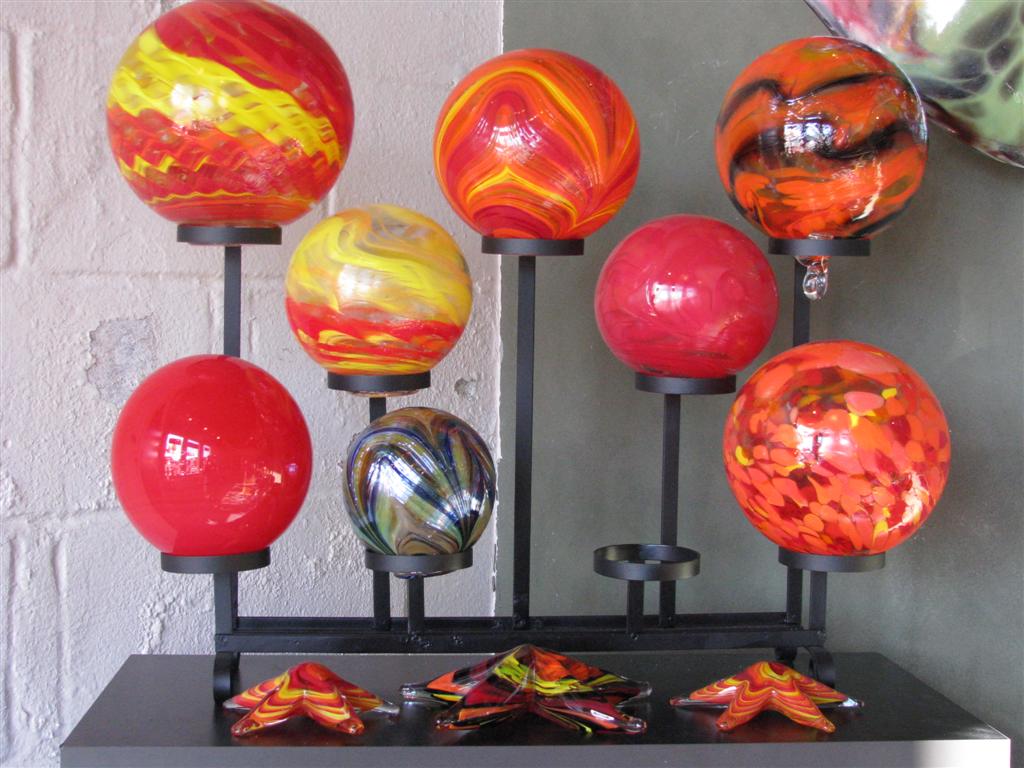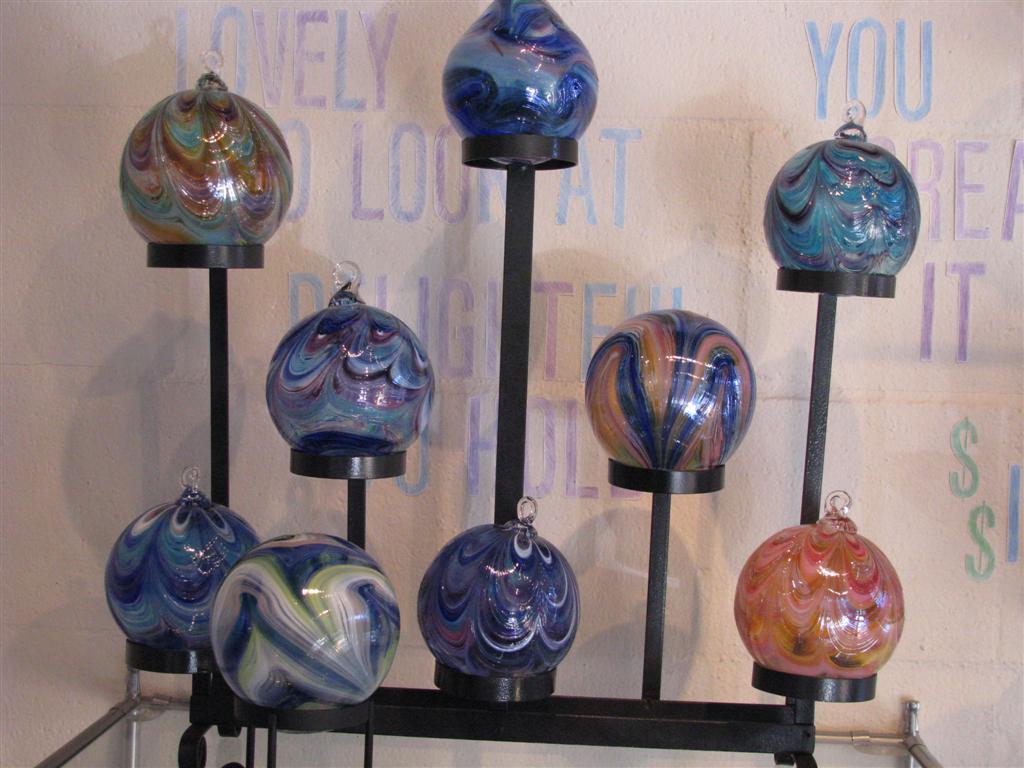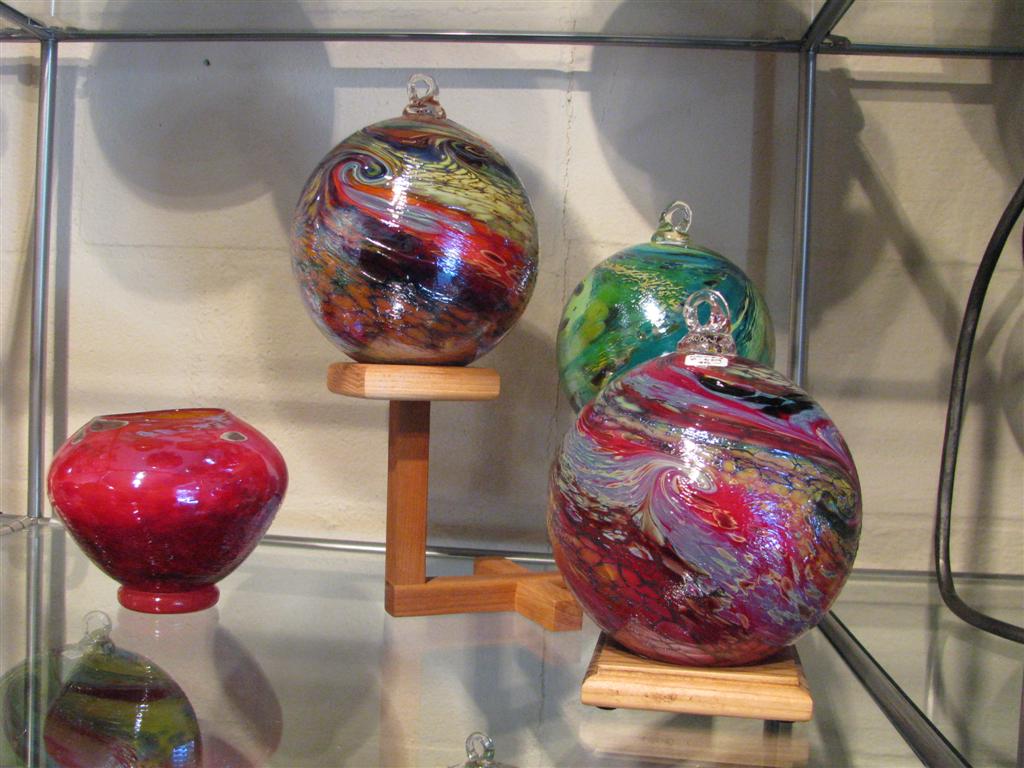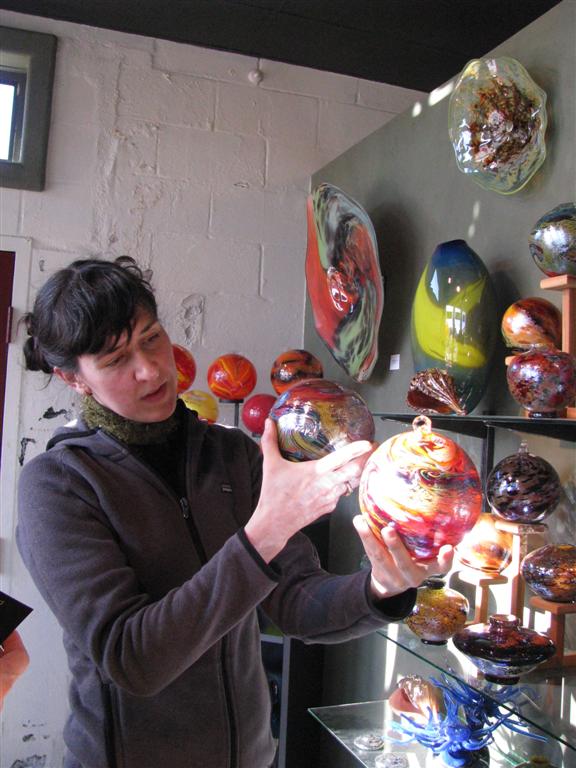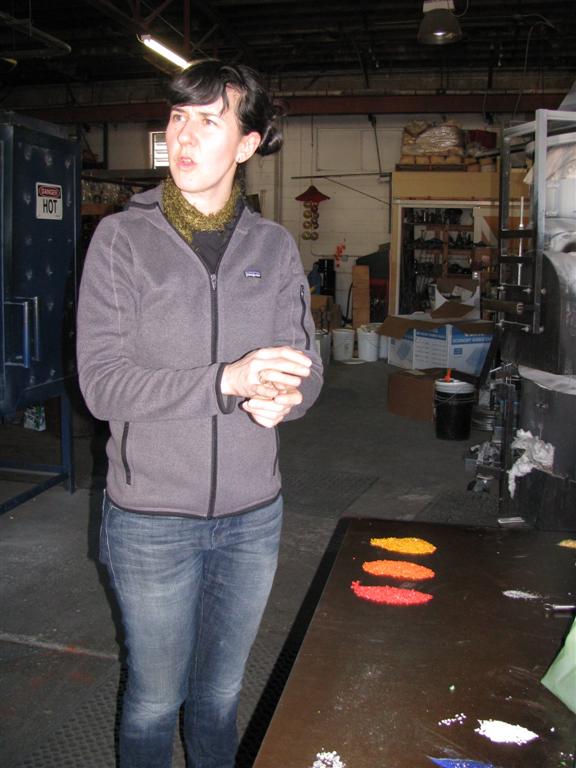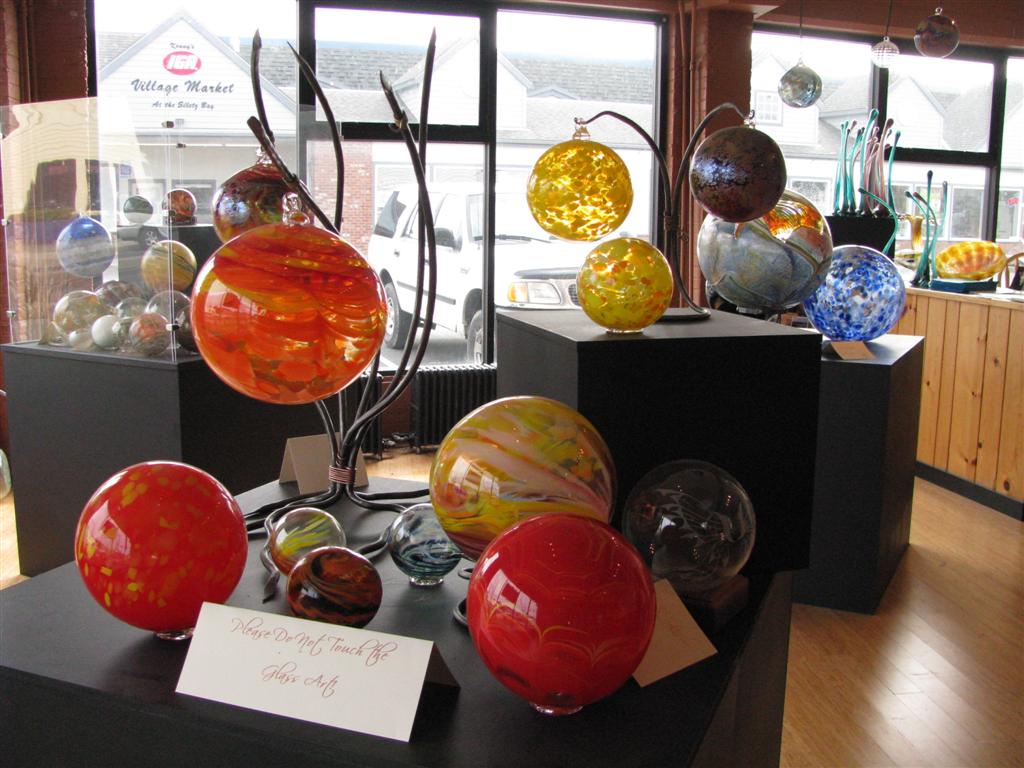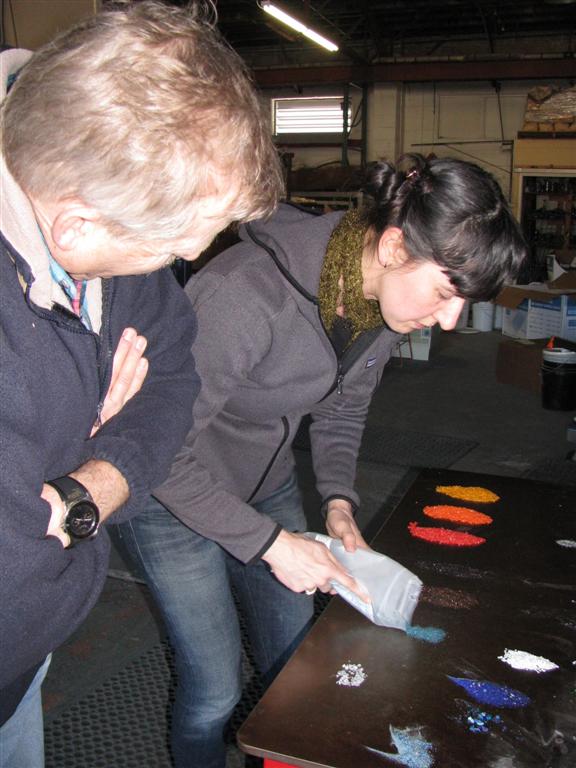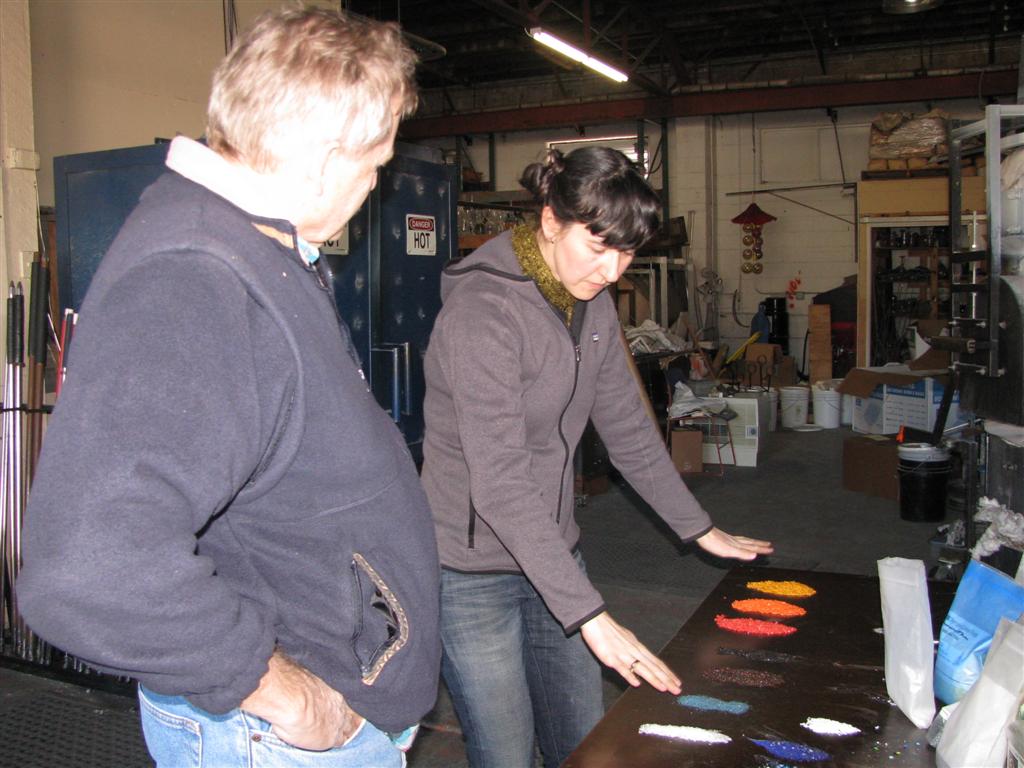 Setting out the colors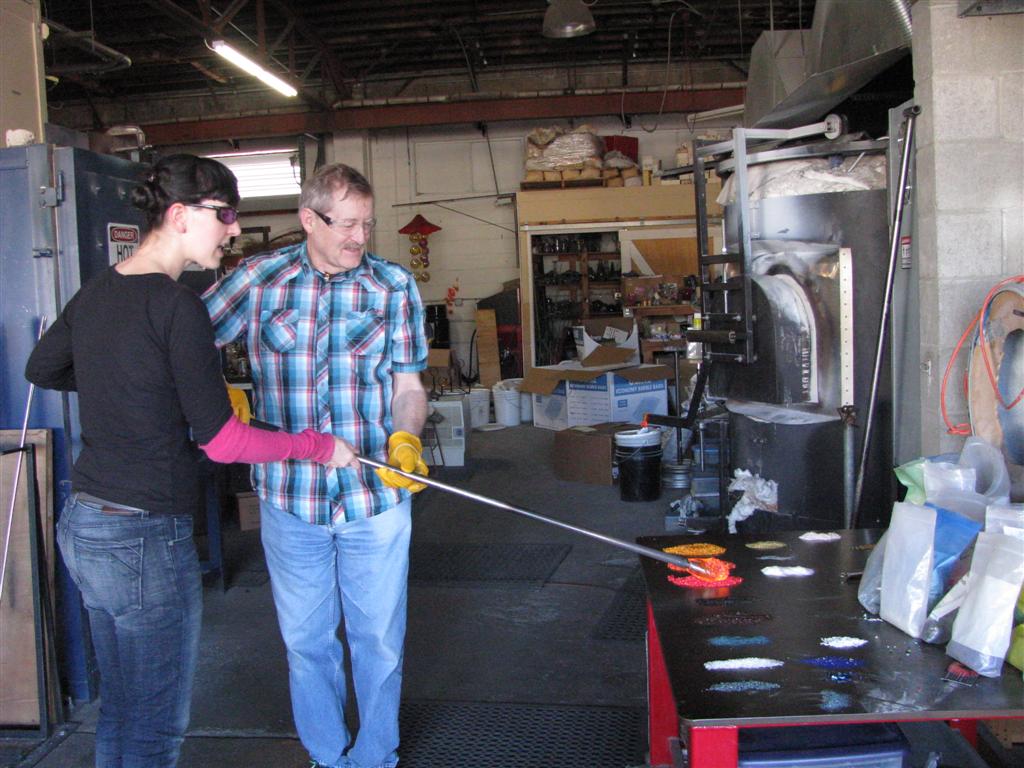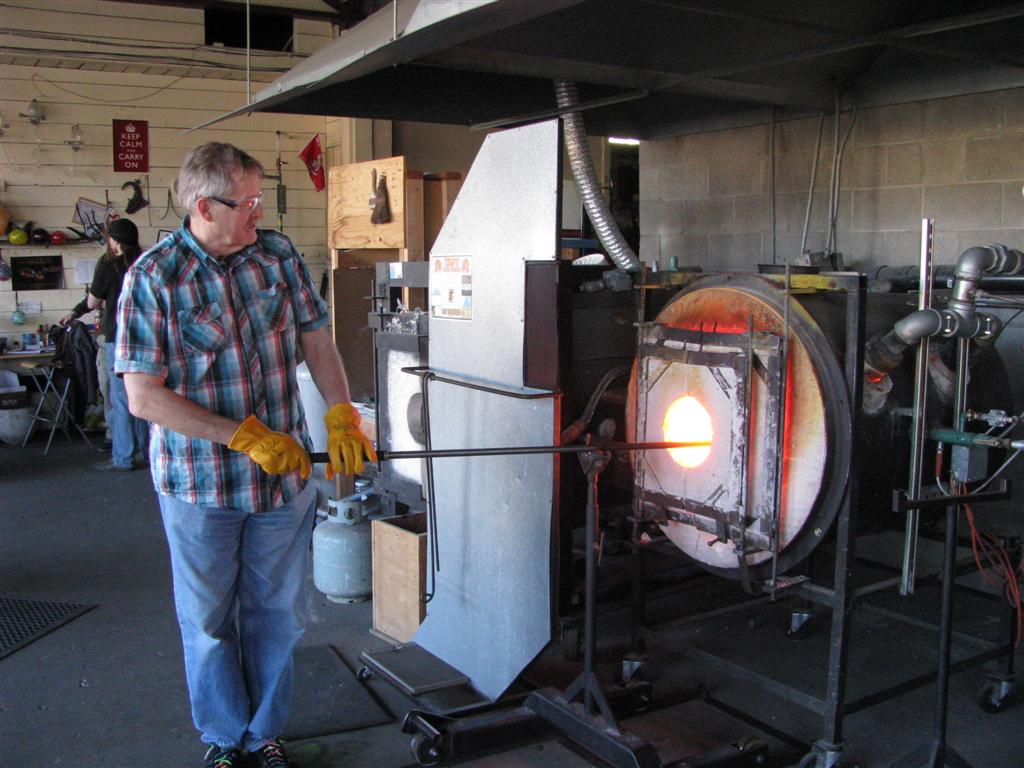 Firing up the blass blob in the "Glory Hole"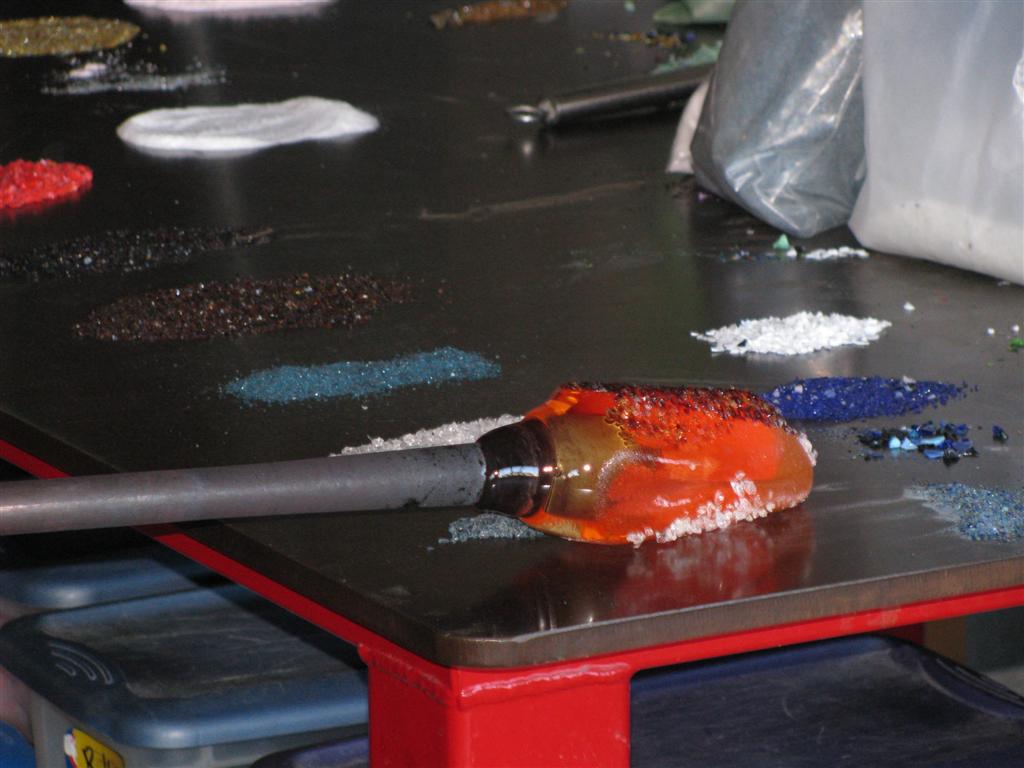 Mashing in the color granules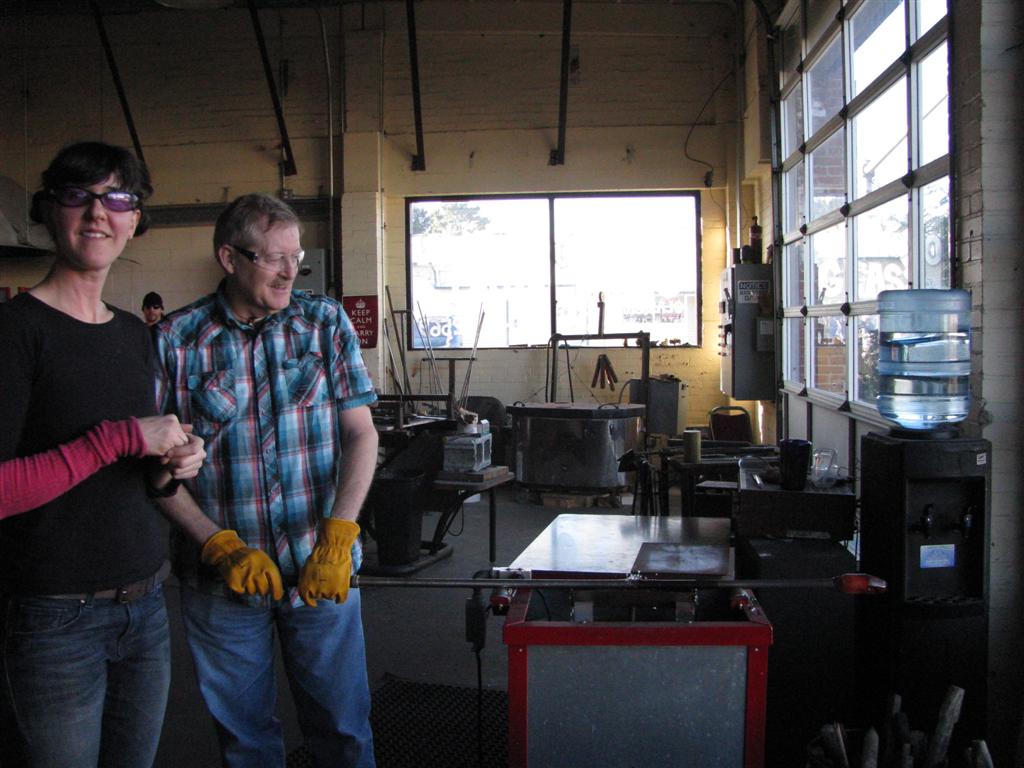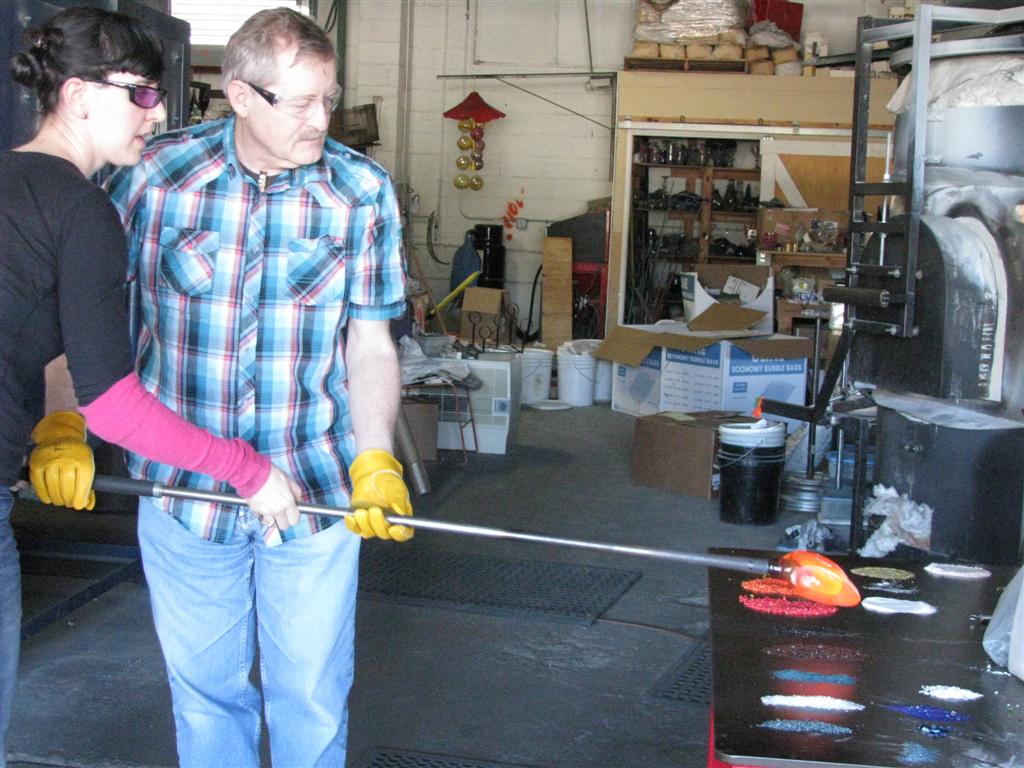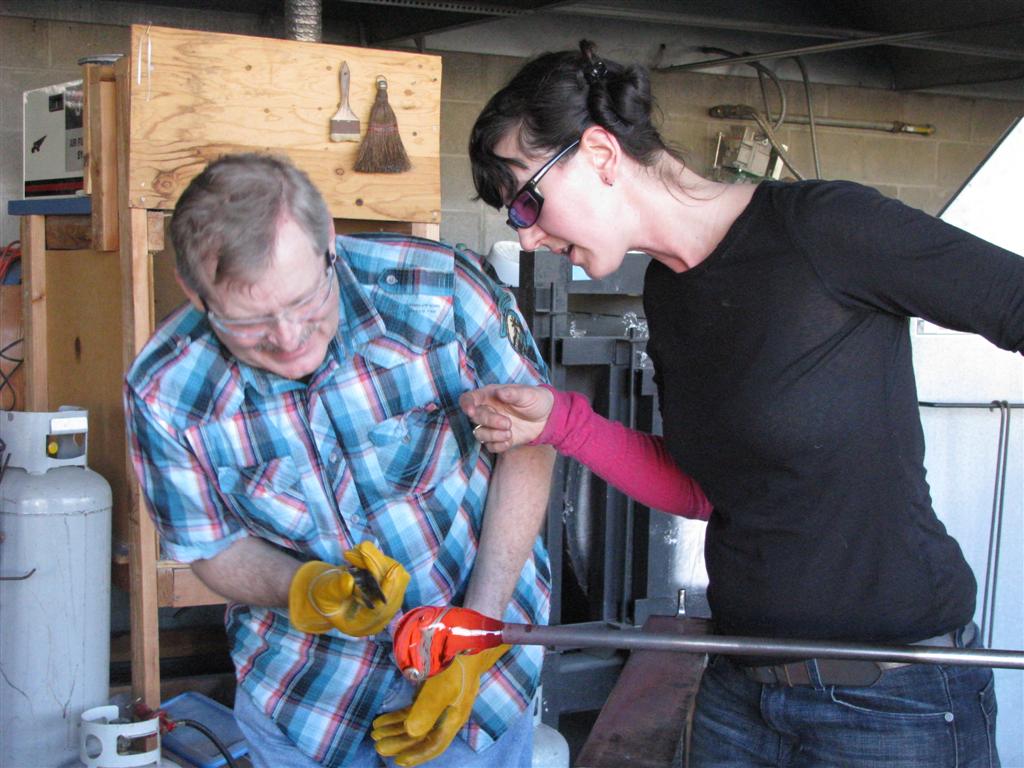 Twisting the glass into swirls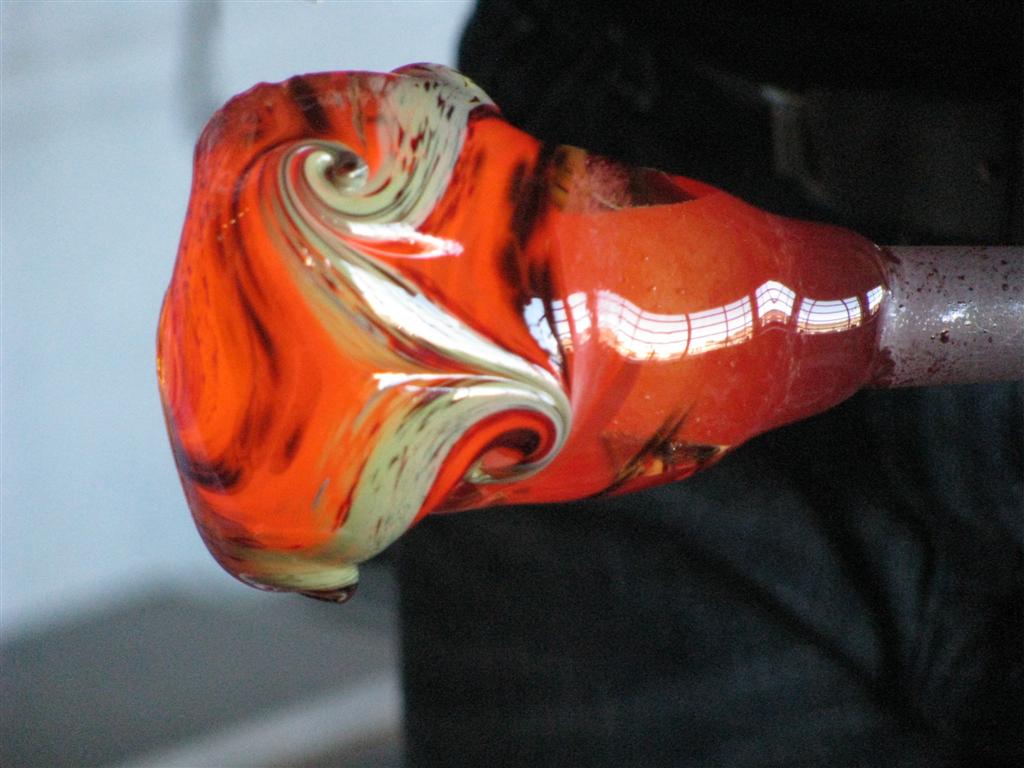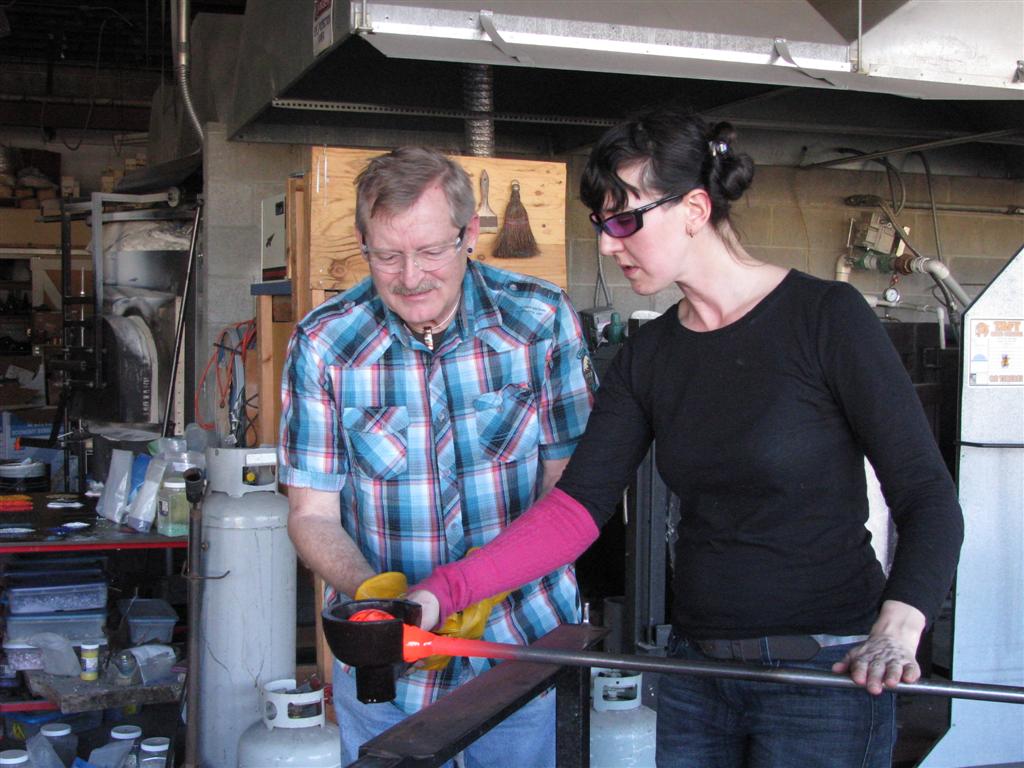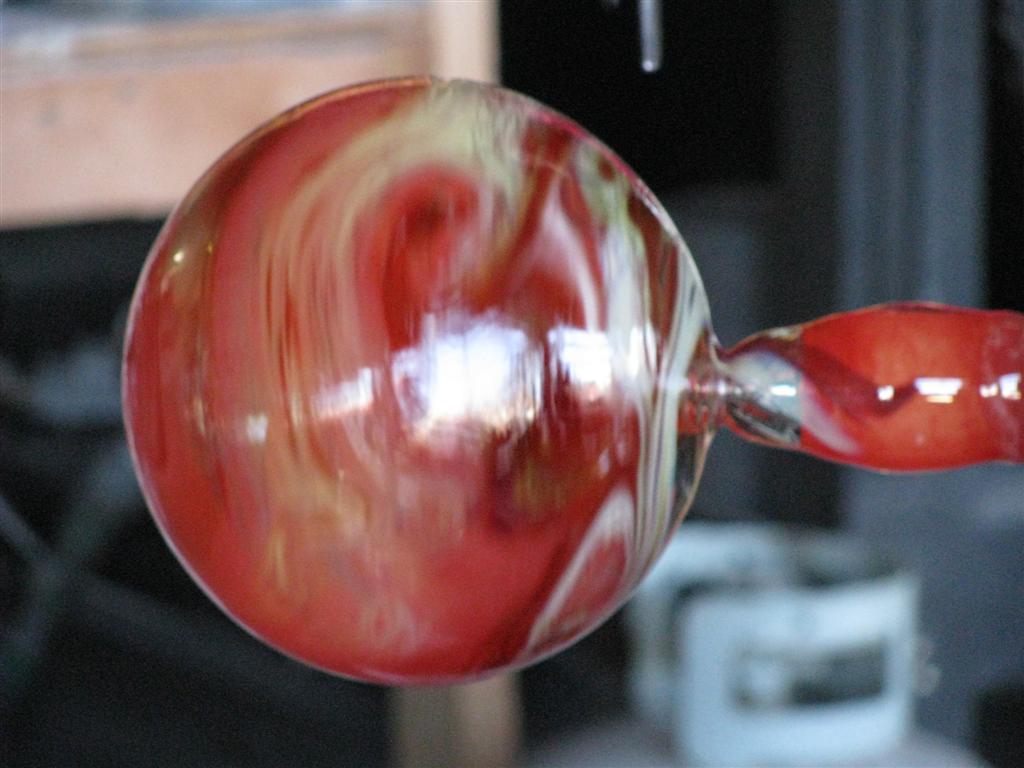 Nearly done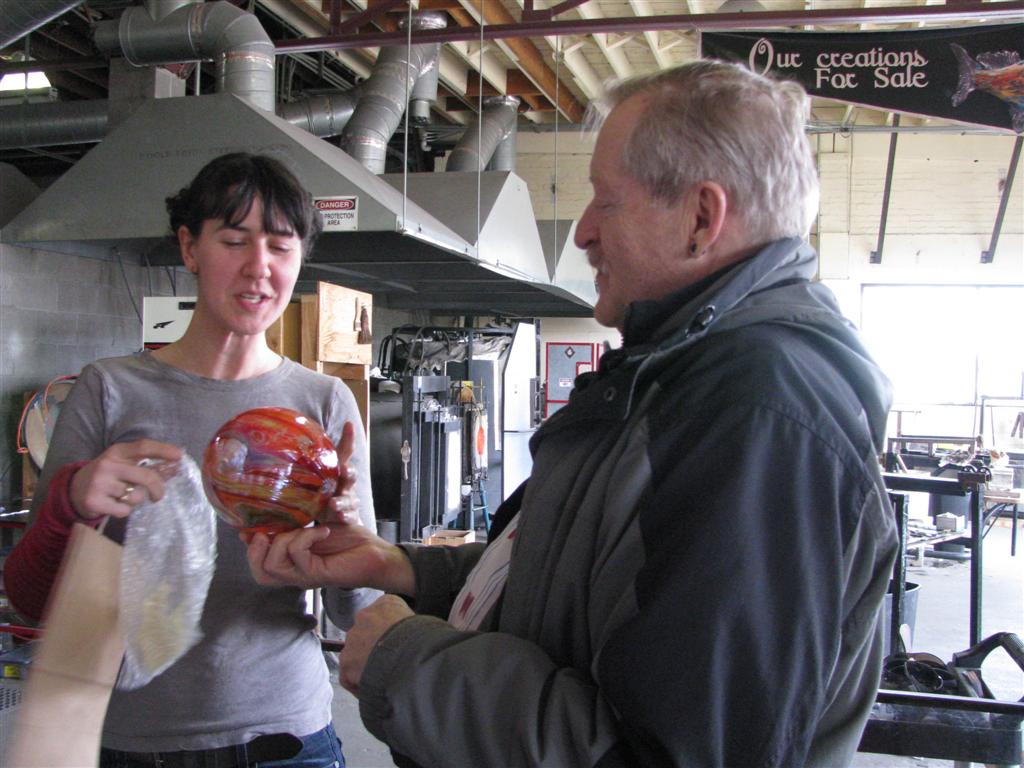 The end result, the next day. The glass ball stays in the kiln for 10 hours.