Leaving Singapore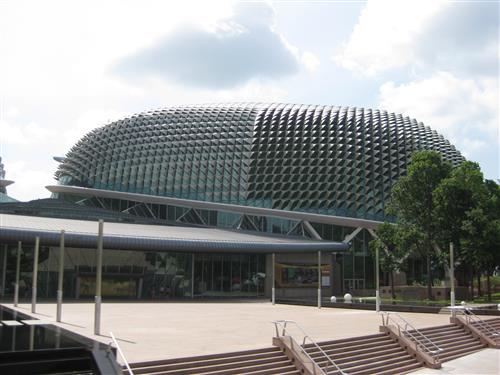 This is a theater loving nicknamed tne"Durian"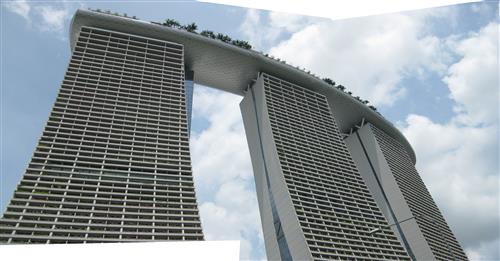 One more shot of the Marina Bay Sands Hotel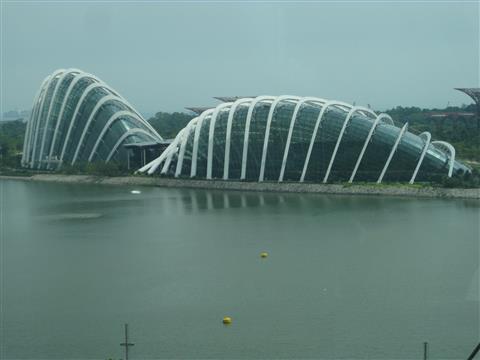 We went to the Gardens by the Bay and into the two huge conservatories: Flower Dome and Cloud Forest. The design and scale of these structures is amazing. And the plant collections were beautiful.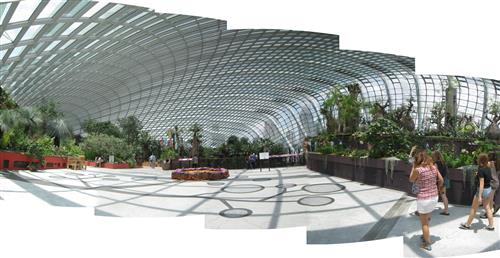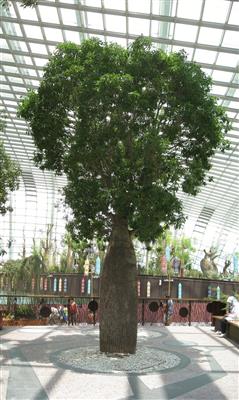 Baobab Tree (We saw trees like these in Zambia last hear.)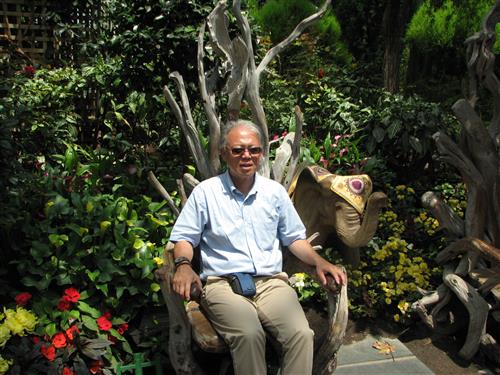 Ron on Tree Chair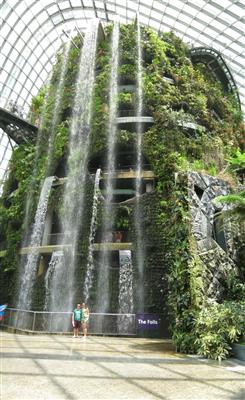 Indoor waterfall over 100 feet tall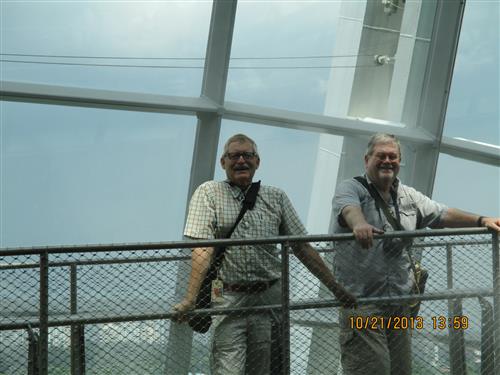 Walking through the clouds on these sky walks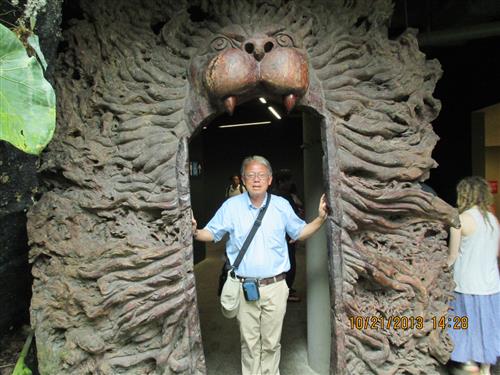 Ron at the Lion Door.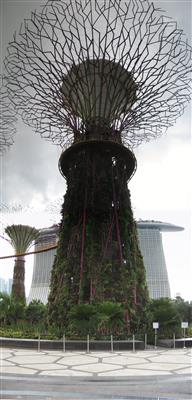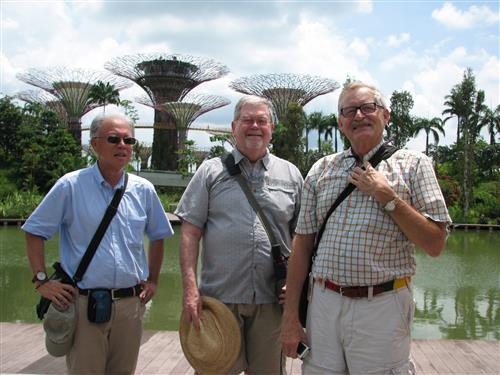 Super Tree Grove outside the conservatories. One has a restaurant and bar at the top. All are lit up at night. There is an elevated Sky walk that goes between several of these trees.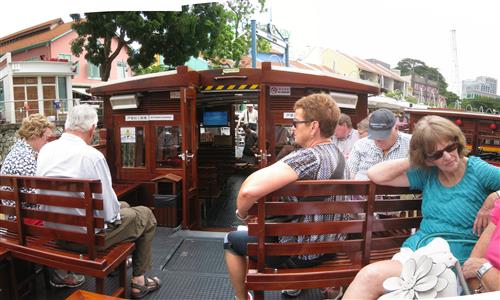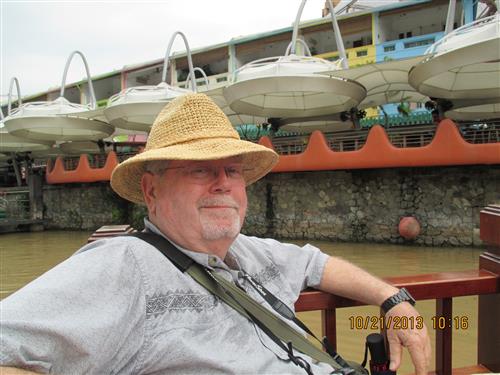 Aboard tne Singapore River Cruise.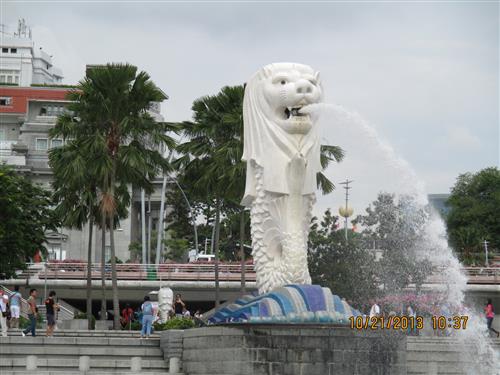 The name Singapore comes from a Sanskrit word meaning Lino City. The city symbol is 1/2 lion and 1/2 fish.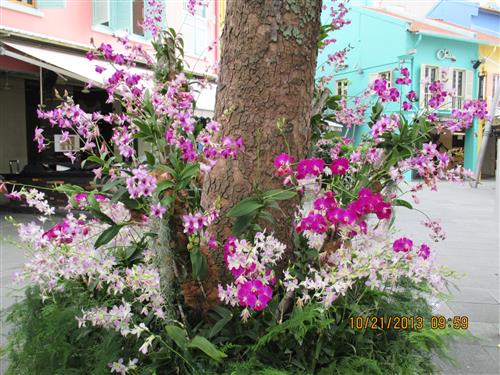 After the River Cruise we went to the Asian Civilisations Museum and toured the Devoition and Desire Cross-Cultural Art in Asia exhibit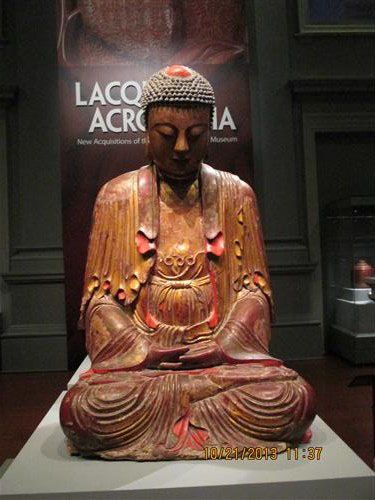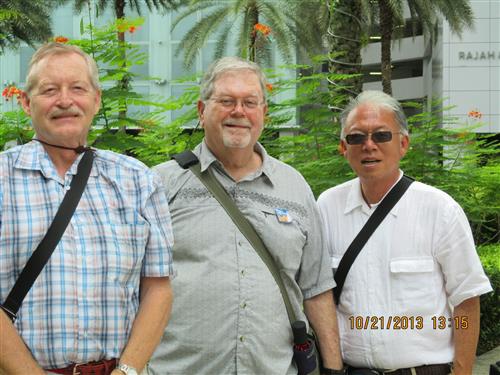 On our way back to the hotel.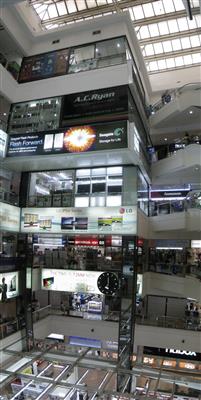 The Sim Lim Center is a 6 story building filled with stalls
selling all kinds of electronic gadgets, computers, cameras, cables, adapter, etc.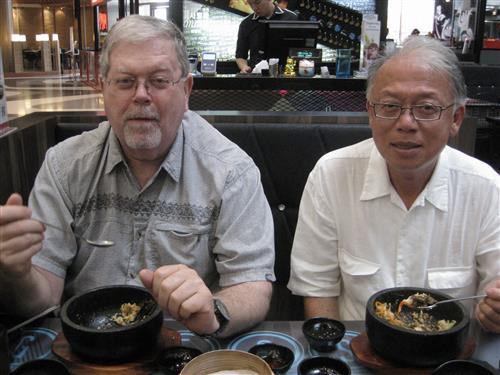 Our last dinner in Singapore: Korean babimbap in hot stone pots.