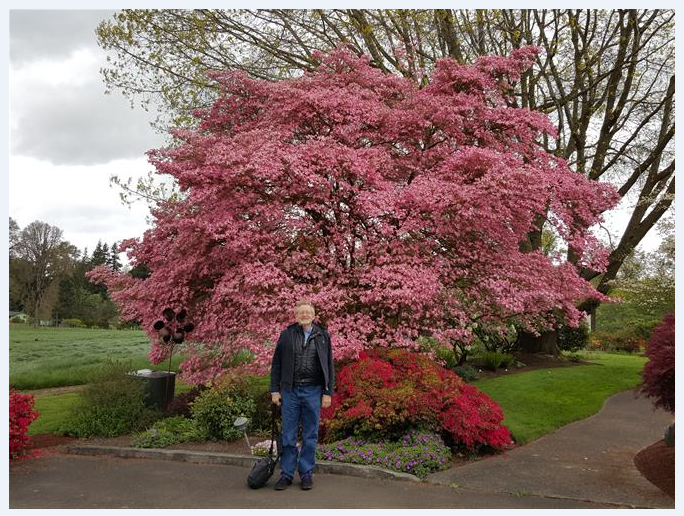 This is a pink dogwood tree outside of Joel and Elaine's house!
Friday: Healthy Families of Clackamas County
Niece Beth did a fantastic job at the benefit dinner..  She had gotten a promotion and is a manager at Healthy Families of Clackamas County (our county up here).  I had bought a table (and was reimbursed by the other diners).  At this table were Barbara and Linda, Philip and Barbara, Joel and Elaine, Richard and me.  I was so impressed with the scope, scale and style of this event.  I hope they made a lot of money.

Selling Golden Necklace to newphews Philip and Ben raffle tickets to win auction item of your choice!.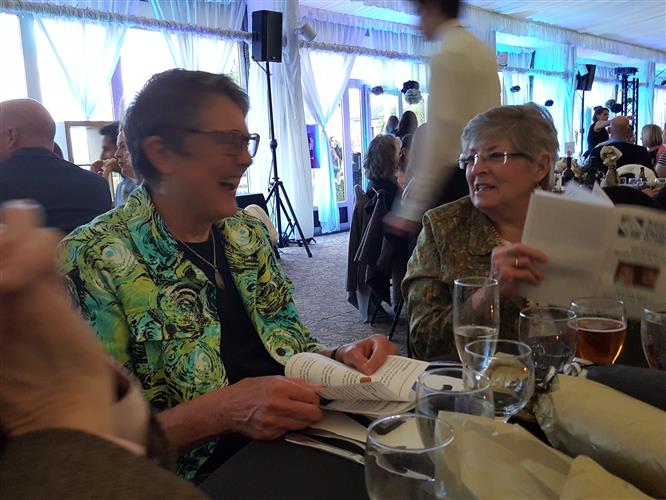 Linda and Barbara at our table.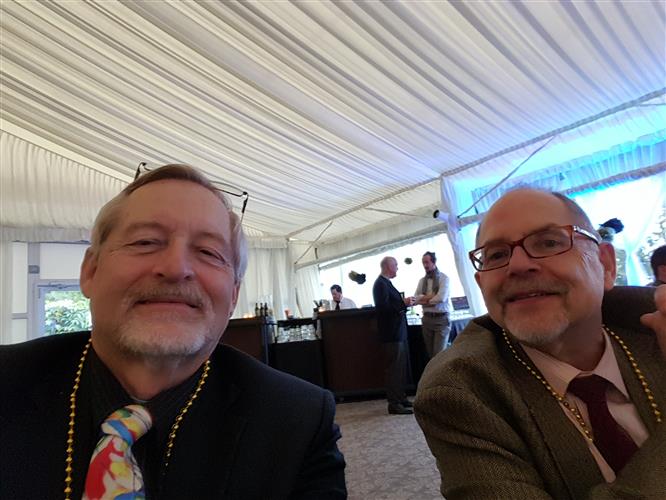 Tom and Richard (with our golden necklaces!!!)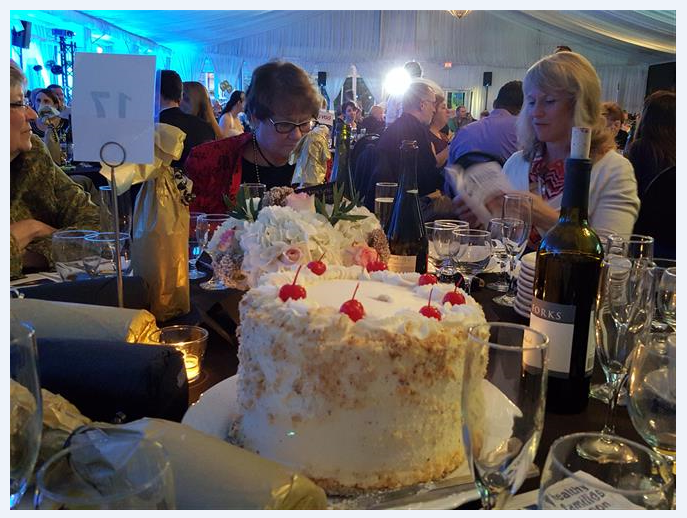 Our table won first choices at the dessert table! (Vicky and Barbara in the back ground)
MolallaHigh School Reunion
We went early to the high school to put up signs for the HS reunion ... to get the registration table ready, etc. Others were setting up the tables and chairs, plastic table cloths, table decorations, etc. Elaine and I had made signs for the tables. We used card-stock paper tents with the graduating year on each. Last year there were 8 chairs to a table. When we got there, they used tables for 6 people. That threw off the sign count!!! IE, a class year that could fit around 2 tables now needed 3 and we hadn't made a sign. Joel quickly mapped out the new tables and Elaine and I handmade some new signs. It worked out pretty well. There were about a dozen people from my year.
This was the 100th years of graduating classes from Molalla.

Donna and Tom, two of my 1962 classmates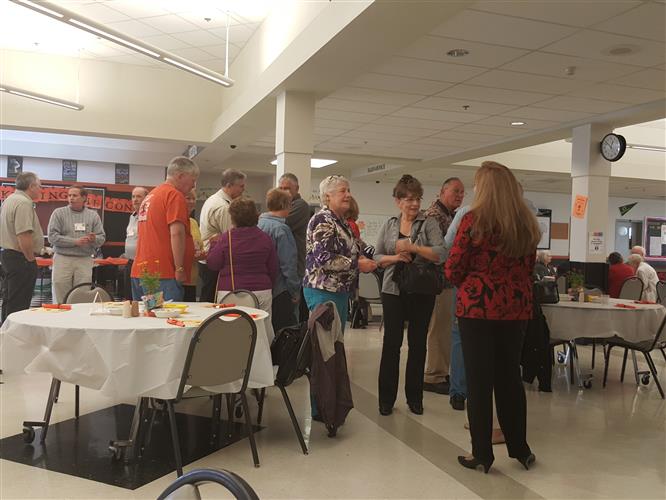 More reunion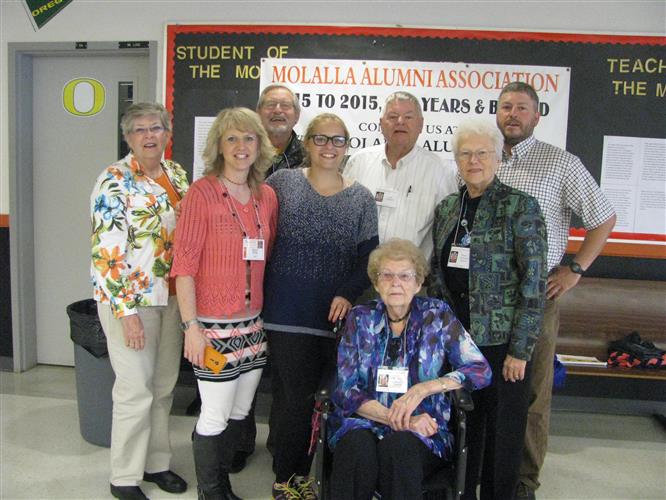 Four generations of MHS Alumni: Barbara Daniels ('61), Barbara Daniels ('87), Tom Daniels ('62), Helen Daniels ('15), Joel Daniels ('59), Elaine Daniels ('59), Philip Daniels ('88), Roberta Daniels ('31) seated.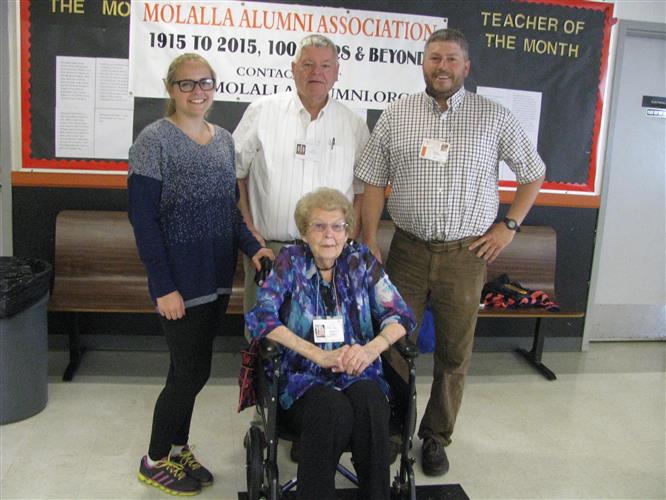 Helen, Joel Philip Roberta.
Rural Dell Grade School Reunion
I didn't even know about the Rural Dell Grade School reunion.  In recent years they have invited other little nearby grade schools to join RD (Dryland, Eby, Bear Creek and Yoder).  As it was there were only about 40 people there ... if that.  One graduate (who was in the 8th grade when I was in the first) brought in pictures of the 8 grades of the year Terry and I were in the 8th grade.  It was fun to see the pictures.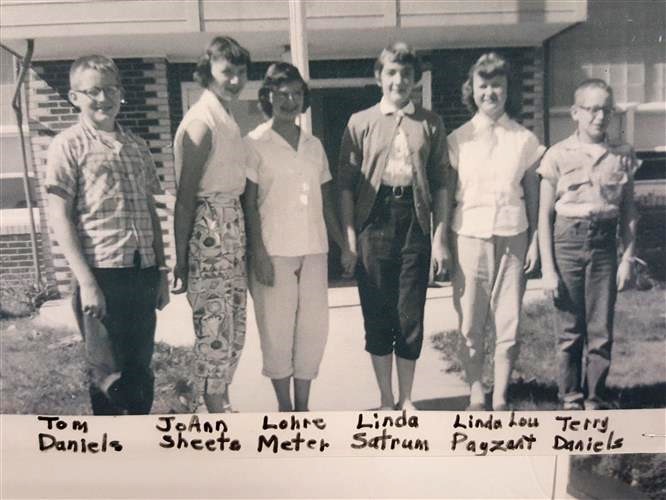 Pictures from the grade school graduation. This is 8th grade.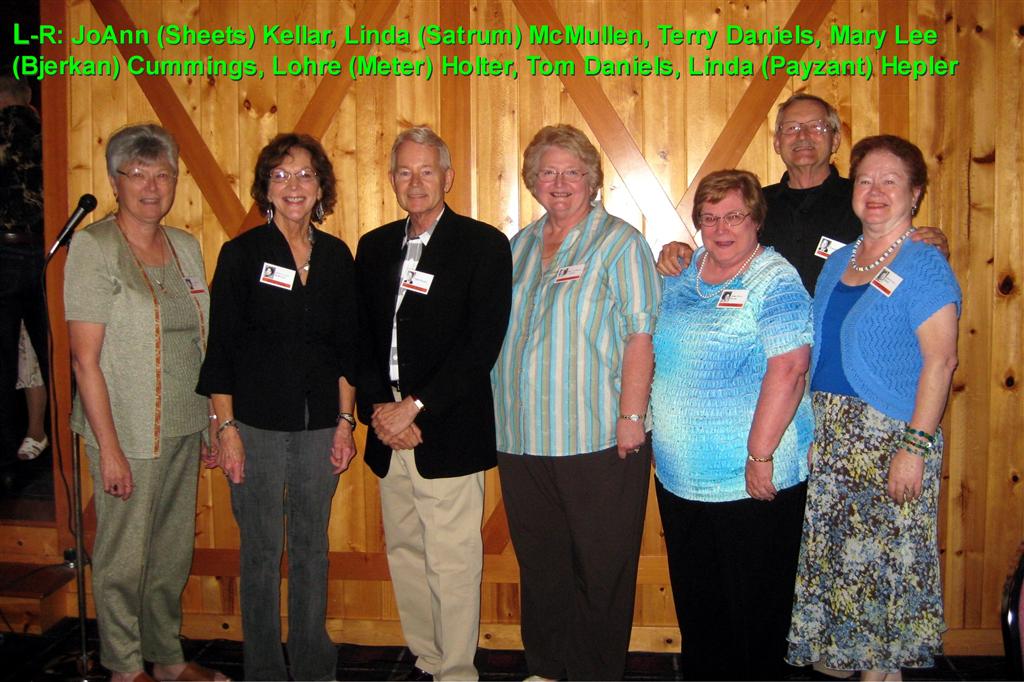 Here we are 3 years ago!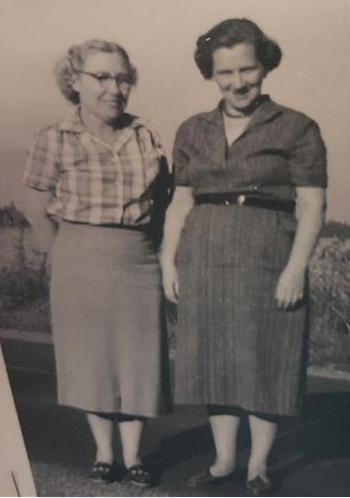 Our teachers Mrs. Marsh and Mrs. Cordill. Mrs. Marsh taught us for 4 years.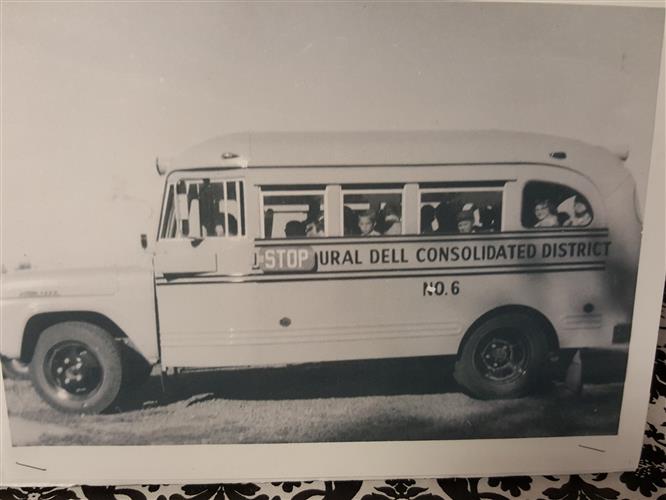 This is our new bus ... after a consolidation.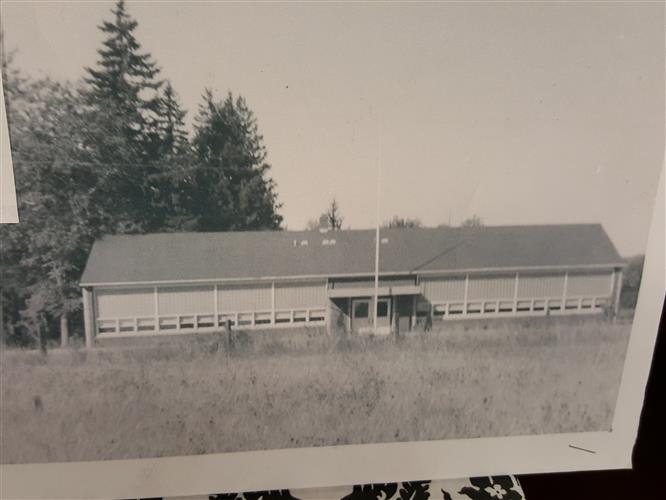 This is the "new" school ... replacing the one-room school.
Great Nephew Skyler's Visit
Niece Kristin and brother Jim came over after this reunion and we visited for a while.  Skyler is walking like to get into everything.  Mother needs to get a toy box!! He is so cute.  Nephew Philip came over later and visited and told us about the camp that his son Andrew is going to this summer.  Joel, Elaine, Barbara, Helen and I are going back to Boston with him to deliver him.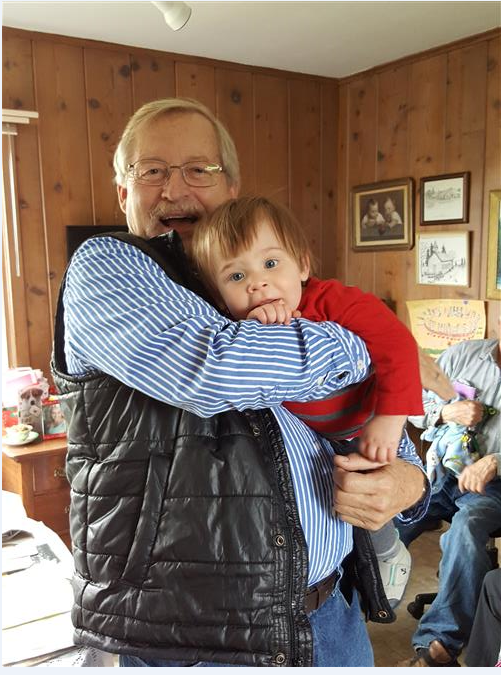 Tom with Skyler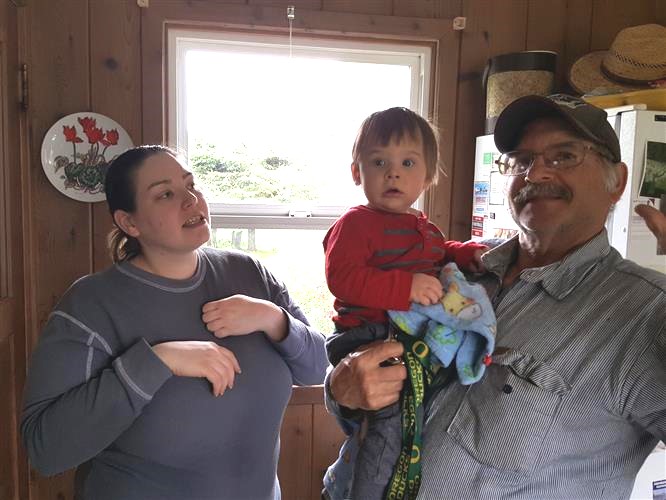 Kristin, Skyler and Jim