On the River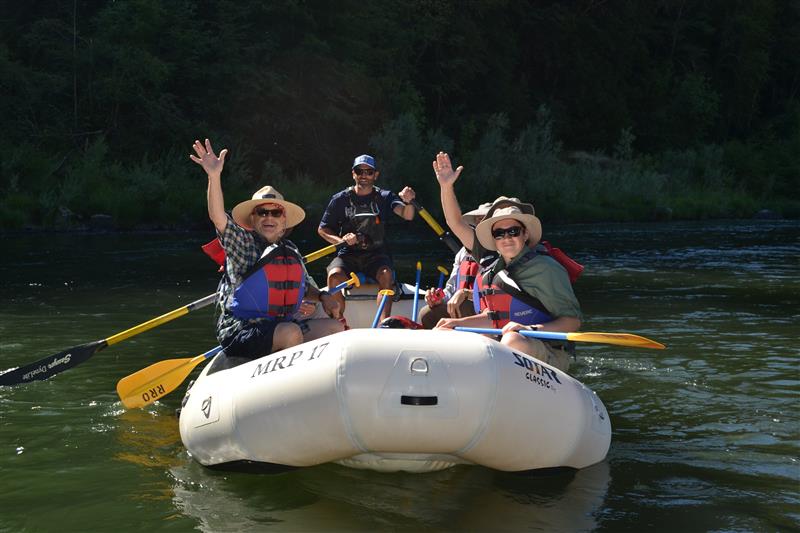 Paddle boat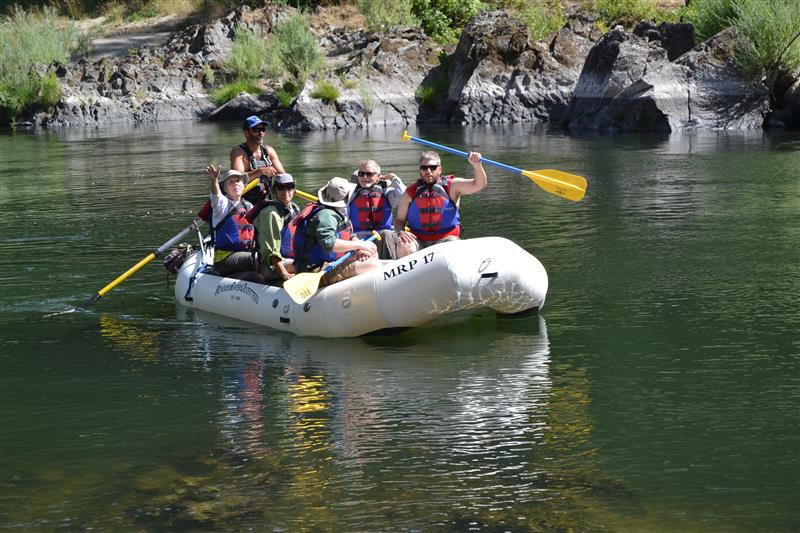 More of the paddle boat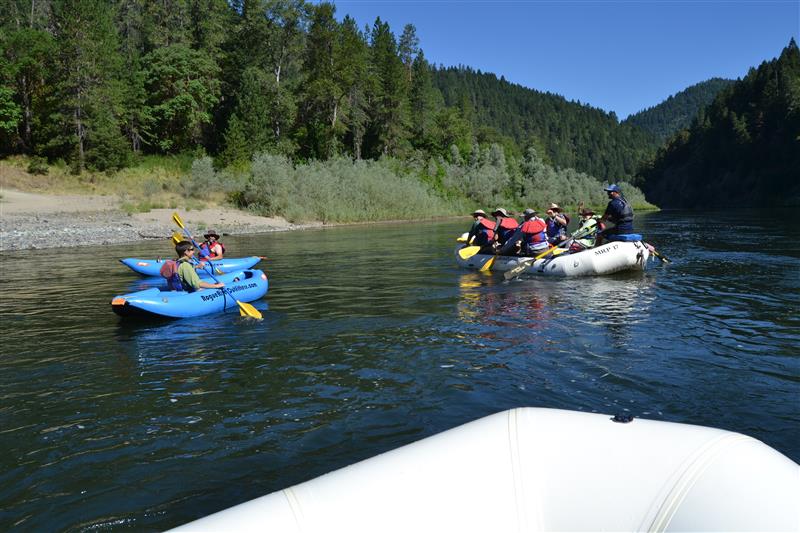 Kayaks and paddle boat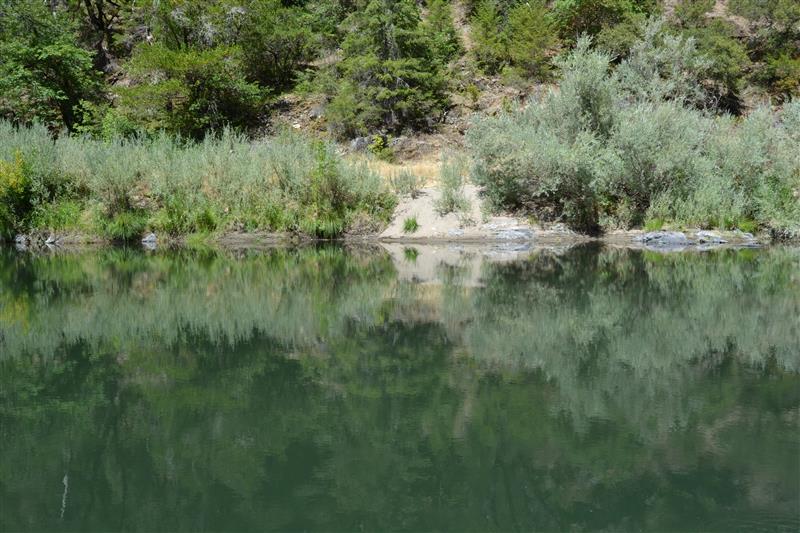 A calm stretch of the Rogue River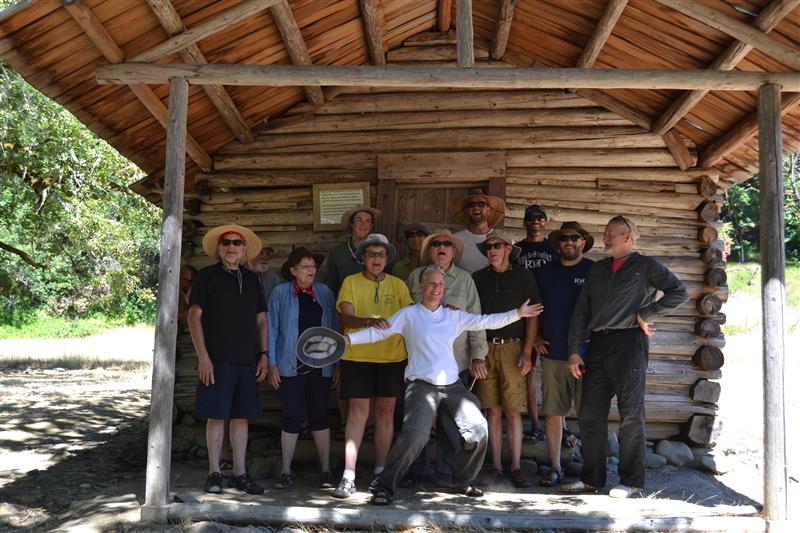 Richard, Barbara, Joey-2, Linda, Anne, Joel, Therese, Kyle, Kim, Joey-1, Philip, Tom at Zane Gray's cabin.
Zane Grey purchased this mining claim and cabin from a gold prospector in 1926.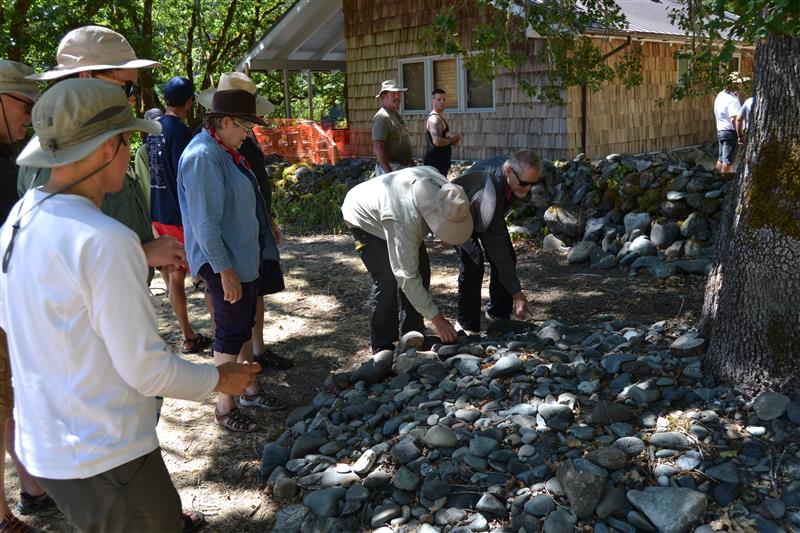 There is a tradition of placing heart shaped rocks at the base of this California Black Oak tree on the Zane Grey property. No one knows how this started but there are 500-1000 heart shaped rocks here.

Barbara and Kim at Zane Grey's cabin.
The property consists of a dozen structures/buildings of varying sizes, a dry stacked rock wall, fruit trees, a wooden drift boat, garden, modern care-taker building, etc. There was a landing strip, too.
More info can be found here: OR_JosephineCounty_GreyZaneCabin.pdf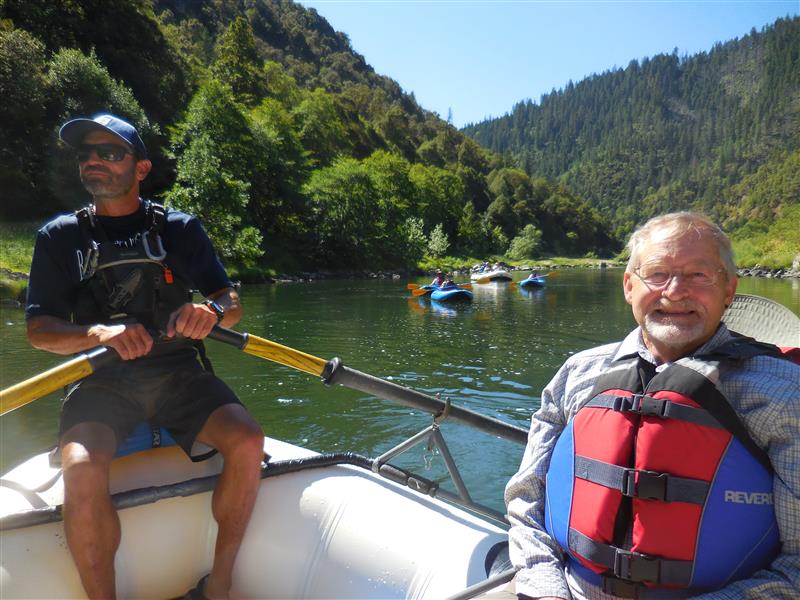 Joey and Tom in the paddle boat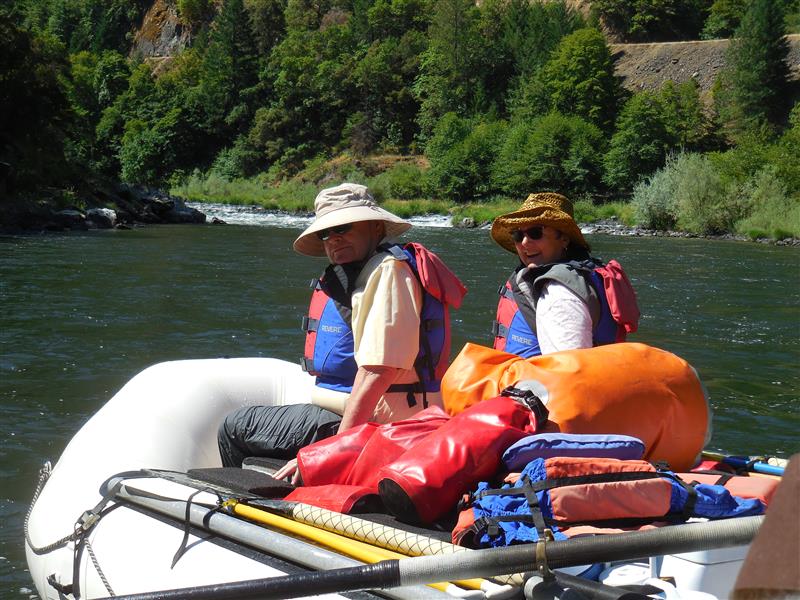 Joel and Linda in the boat carrying our "dry bags" (luggage)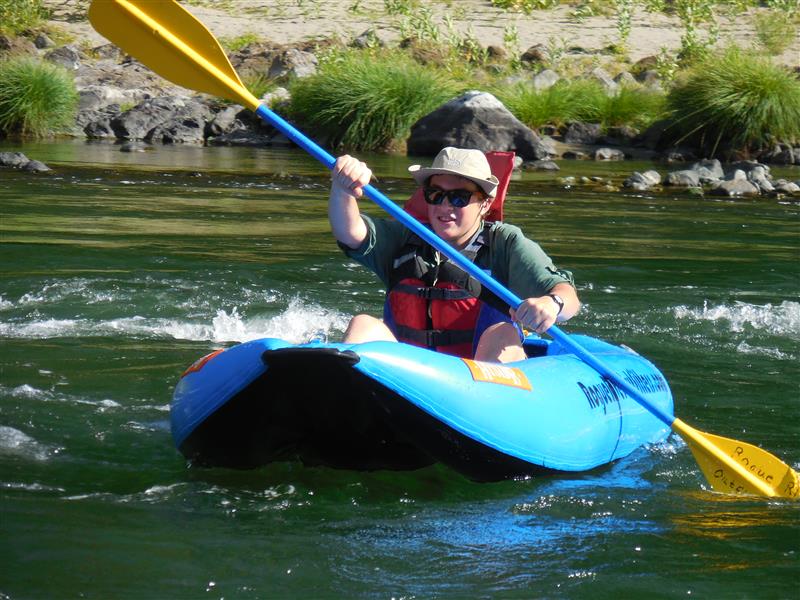 Joey in his kayak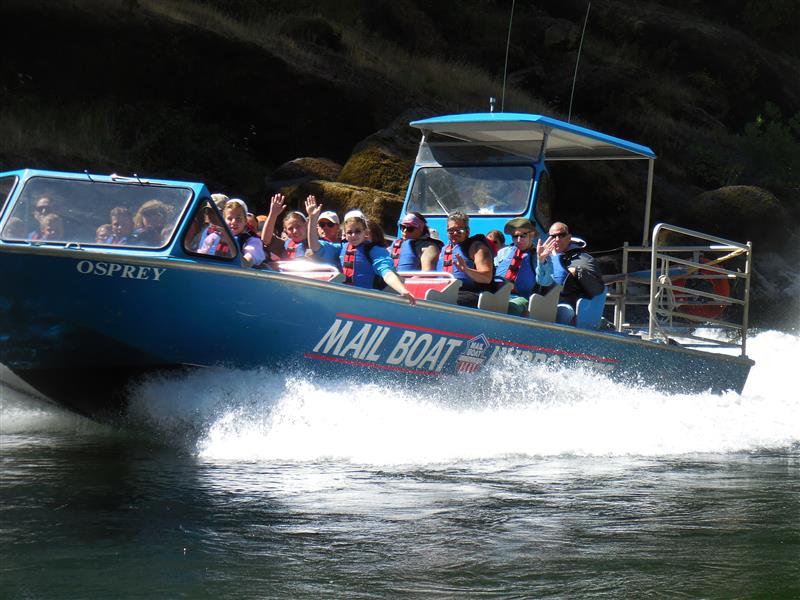 The Jet Boat/Mail Boat from Gold Beach. We saw 5 or 6 of these. They can only go as far as the Paradise Lodge (the last place we stayed): we saw them only on the very last day of rafting.