Family Reunions
The Daniels and Yoder family reunions are taking place this long weekend. The Daniels started out with their camping experience at Beyer Lake, Thursday through Sunday.
On Saturday, the Yoder cousins (Roberta's and her siblings children) met at the Molalla Area Historical Society's museum buildings in Molalla.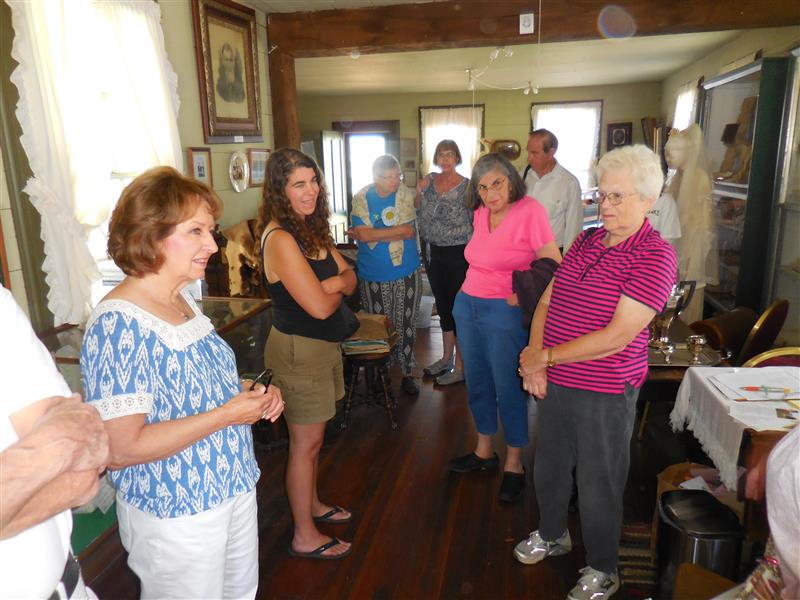 l-r: Marvin, Anne, Annette, Barbara, Nancy, Marie, Clinton, Elaine.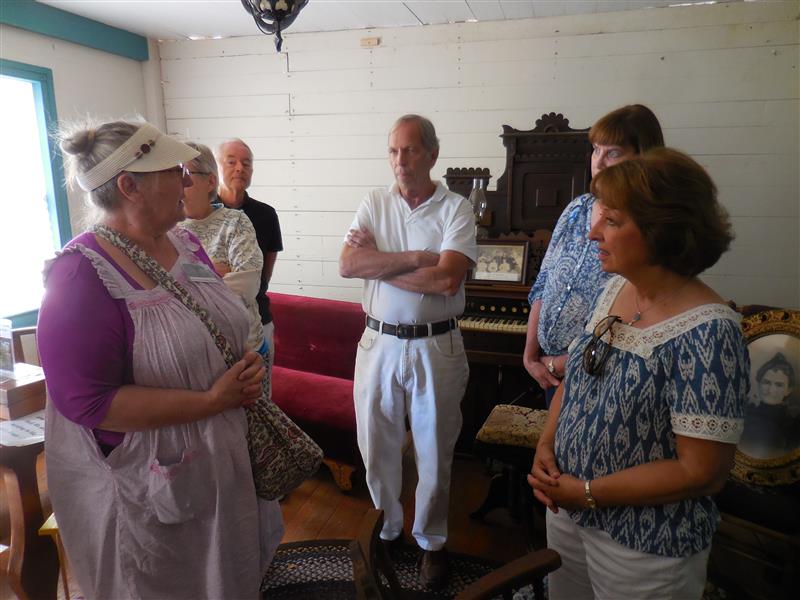 The Dibble House was the first part of the tour. It was built by pioneers about the year that Oregon became a state. (l-r: docent Iris, Barbara, Terry, Marvin, Nancy and Anne)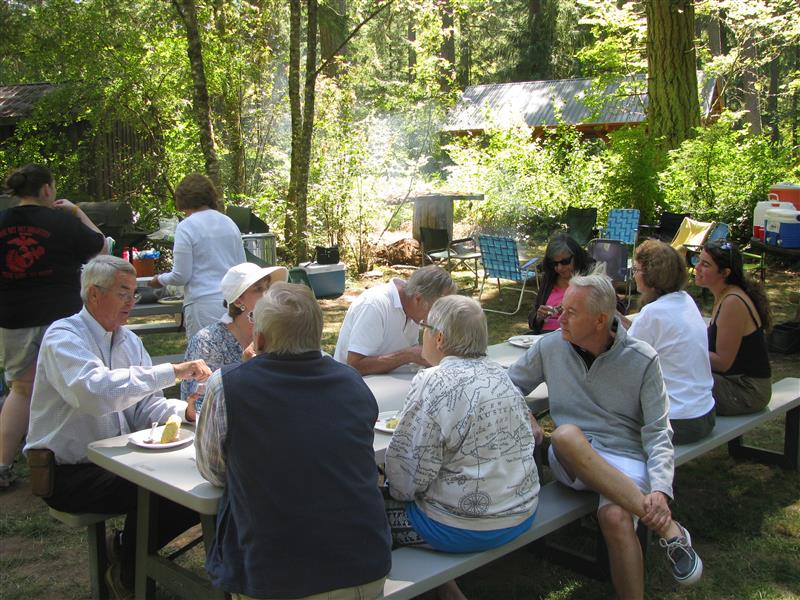 After the museum, the cousins drove up to Beyer Lake for lunch. l-r: Kristin, Jon, Anne, Nancy, Tom, Marvin, Barbara, Marie, Terry, Diane, Annette.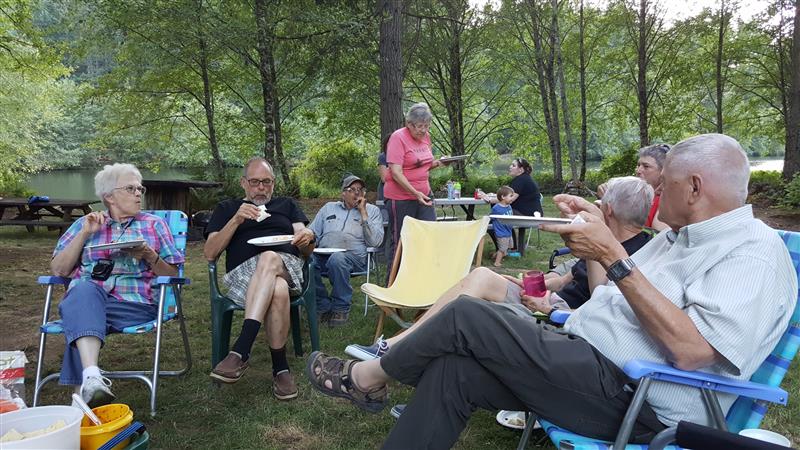 Later on up at the lake, we sat around eating that evening's meal: burrito and taco bar.