Friday
We took the 9:37AM Coaster (the Oceanside-San Diego train) to San Diego. The all day ticket for us was $5.50.
At the Oceanside Station, these little girls were giving out glazed doughnuts in honor of Veterans Day.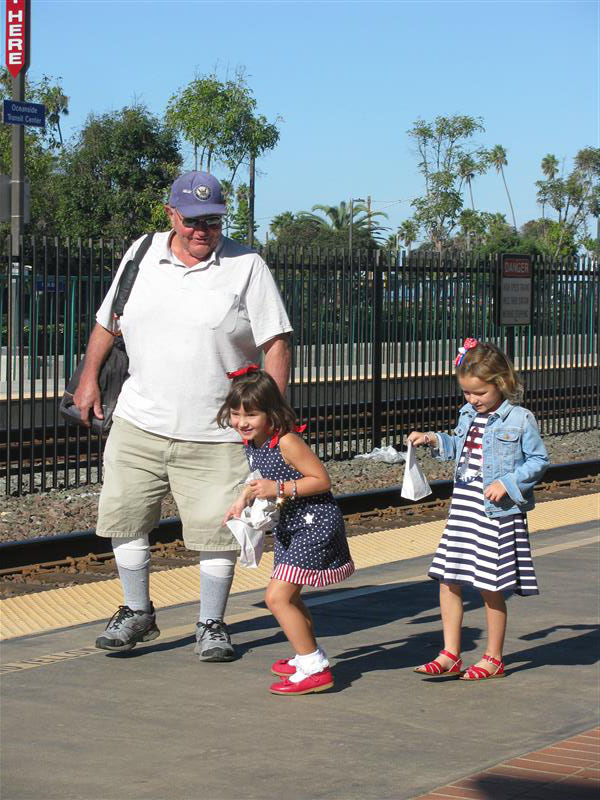 The doughnuts were very tasty!!
.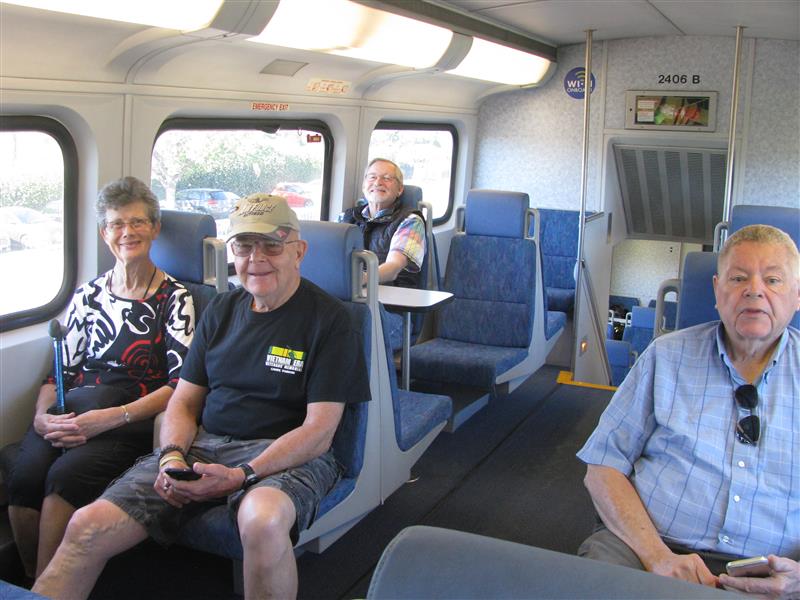 Levonne, Rick, Tom and Joel on the upper deck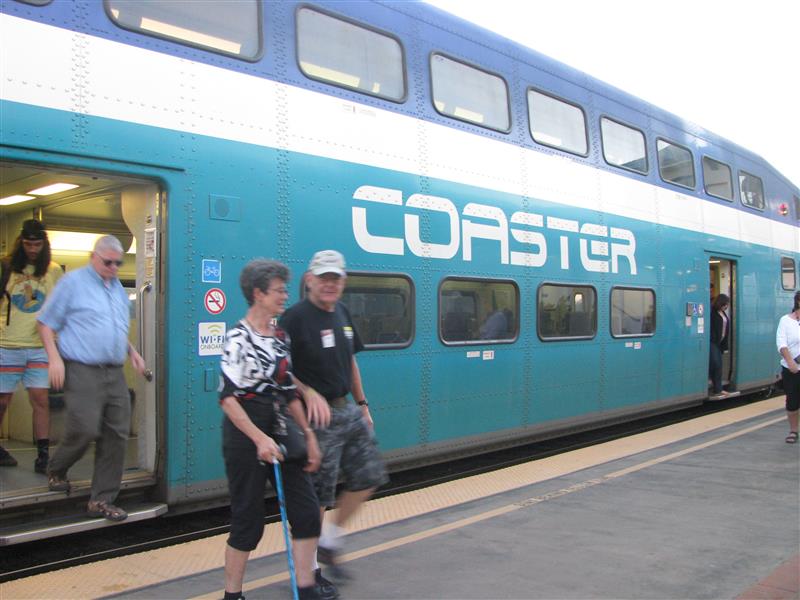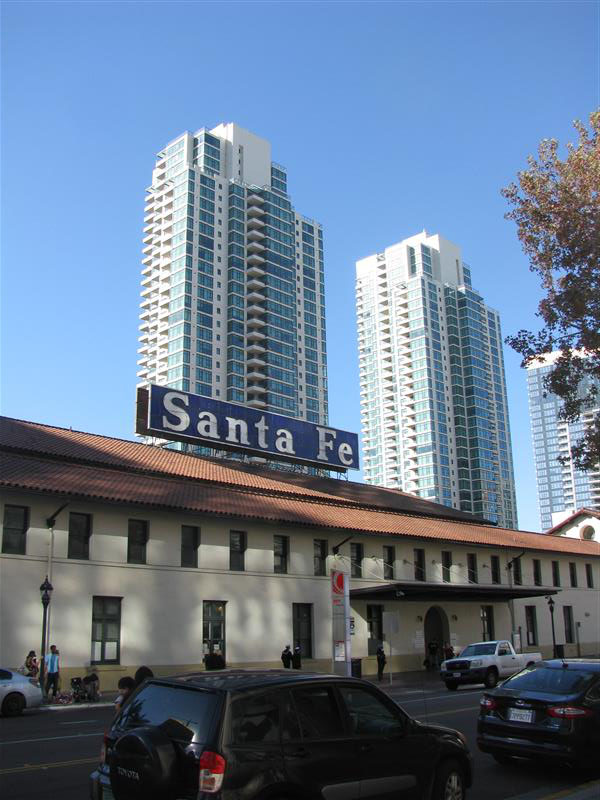 The end of the line was the Santa Fe Station in San Diego near the harbor. At least 3 other trains/trams come into this station.
Happy Veterans Day! Thank you to all who served.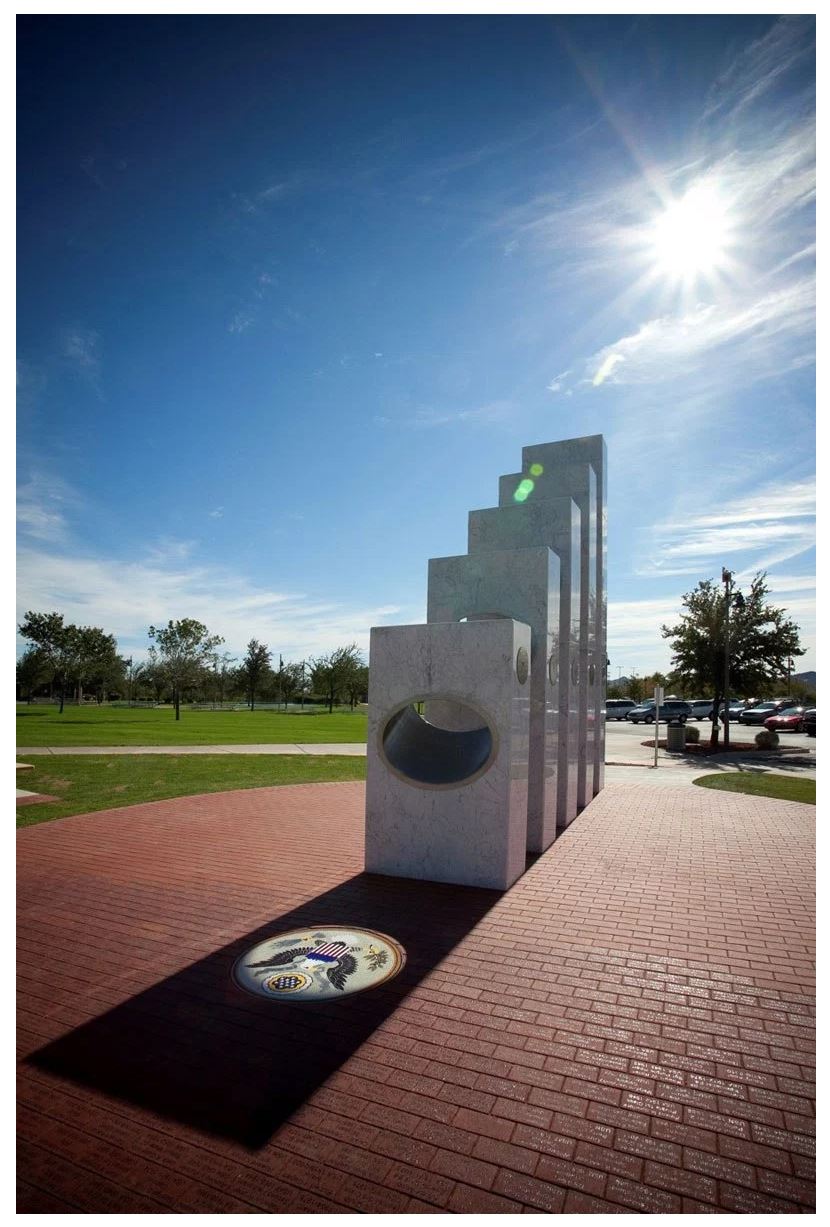 Thank you for your service. This memorial is in Anthem, Arizona. The 5 openings line up at 11 AM, 11/11 to illuminate The Great Seal of the United States.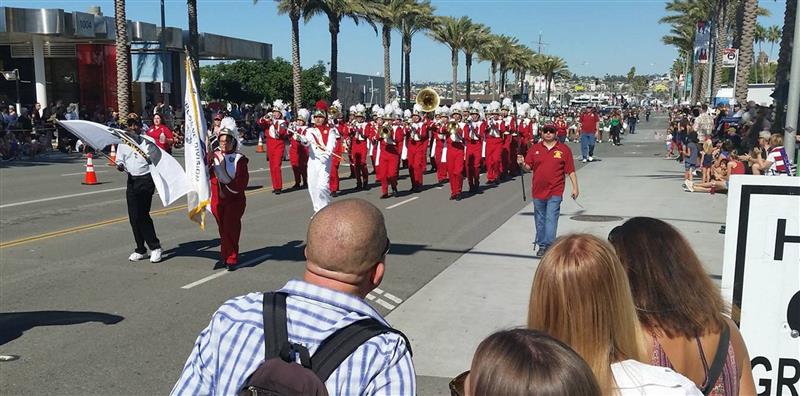 Marching band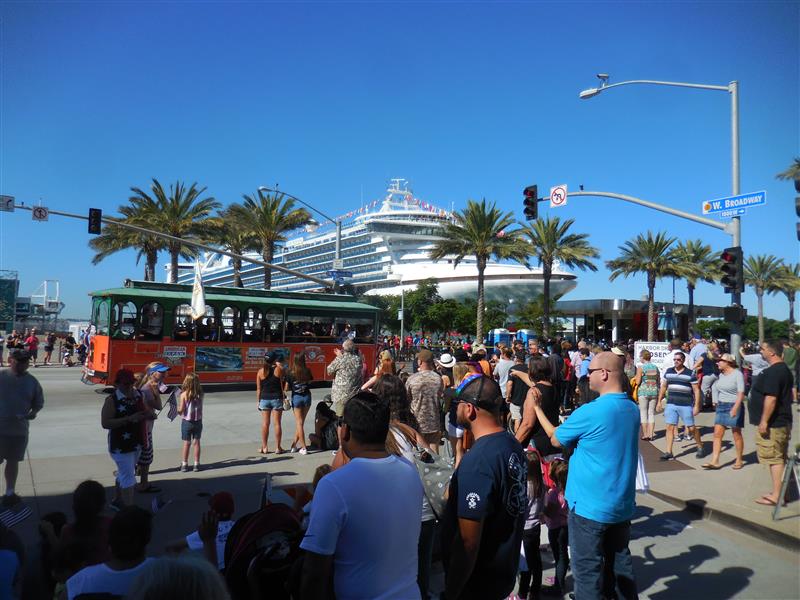 Our old "Star Princess" was docked right where we watched the Veteran's Day Parade on Harbor Blvd. (This was our ship on the Mediterranean and in the Caribbean.

Puppy viewing the parade.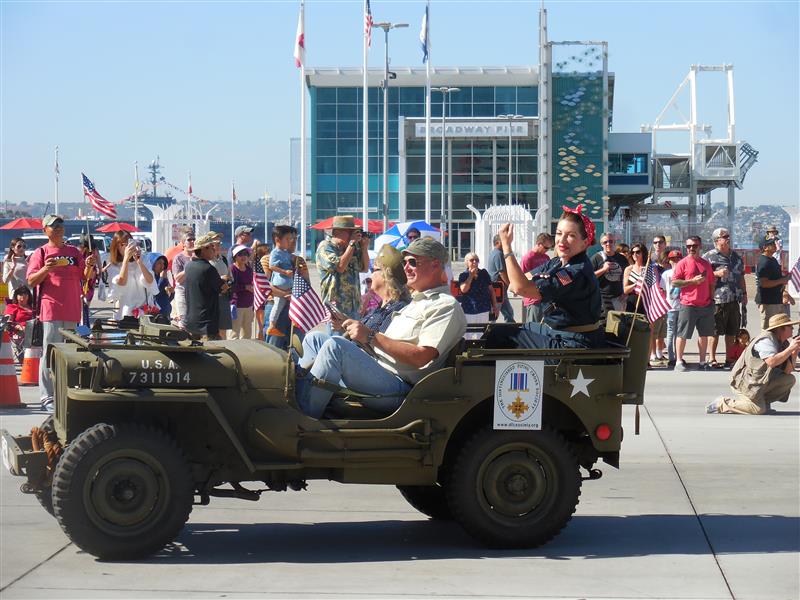 Rosie the Riveter riding on her jeep.
After the parade Rick and Levonne toured the Midway Museum which is permanently docked in San Diego.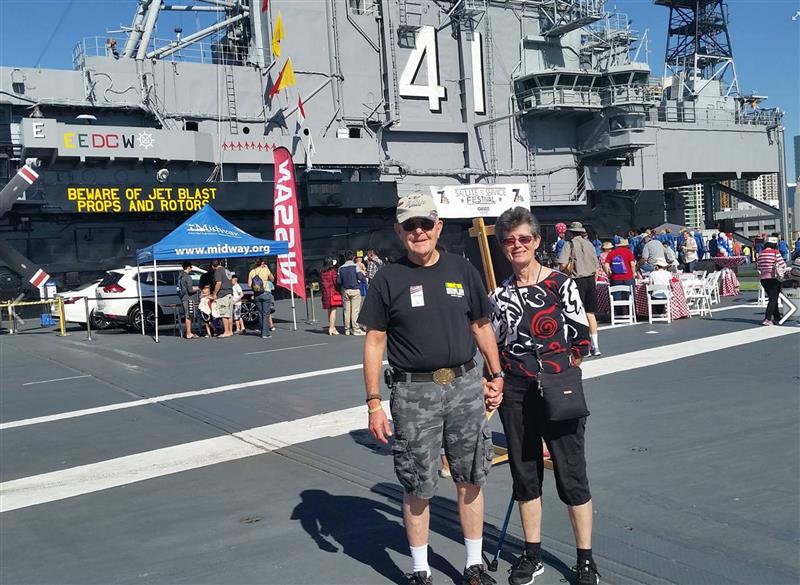 Rick and Levonne on the Midway aircraft carrier.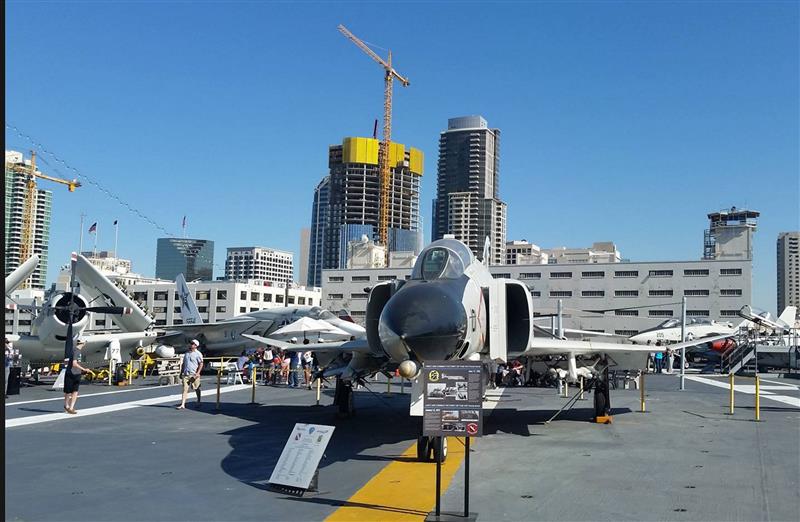 On the Midway with San Diego in the background.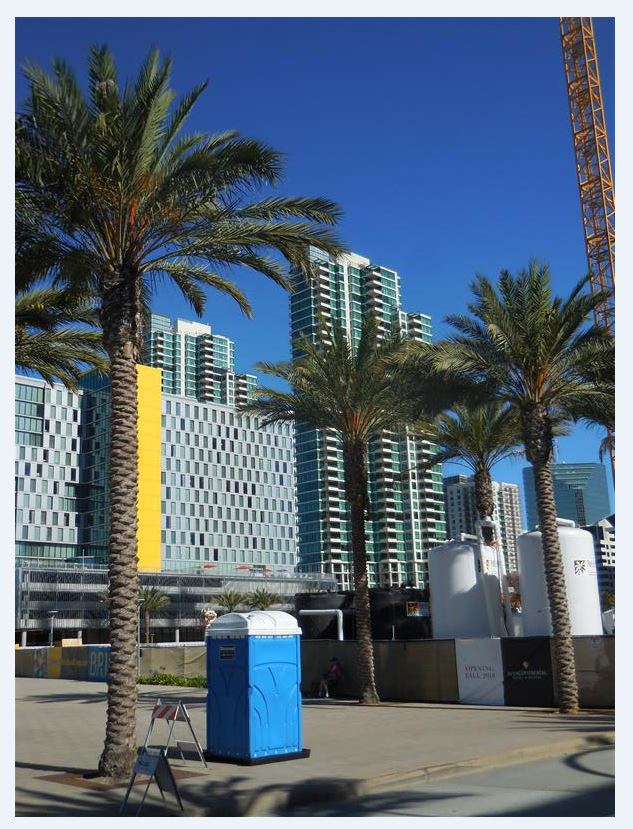 We waved "good-bye" to friends Richard and David in their high-rise behind the palms.
We had a bite for lunch then got on the Coaster to go one station north to San Diego "Old Town"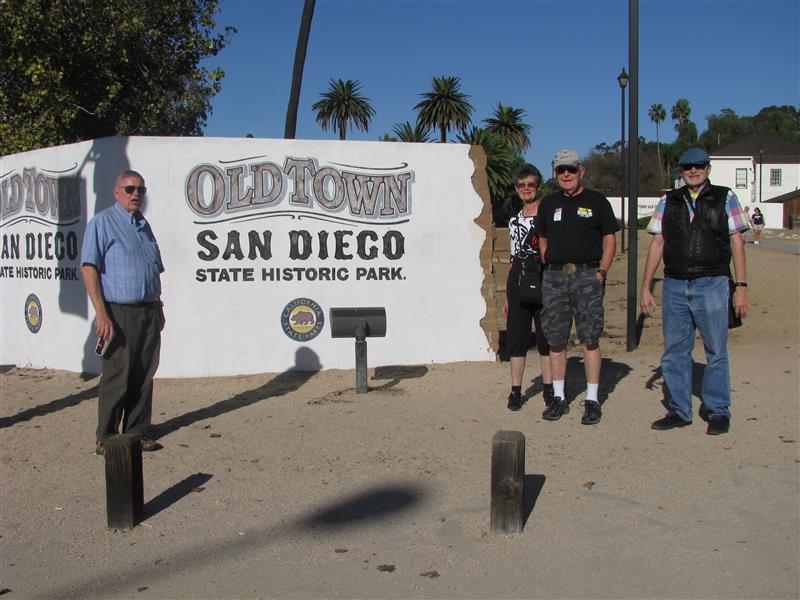 Entrance to Old Town: Joel, Levonne, Rick and Tom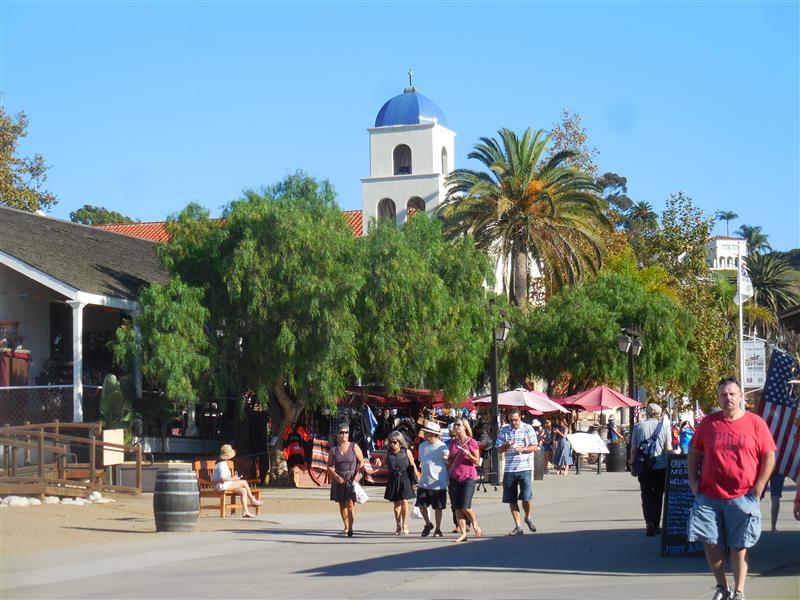 Old Town, San Diego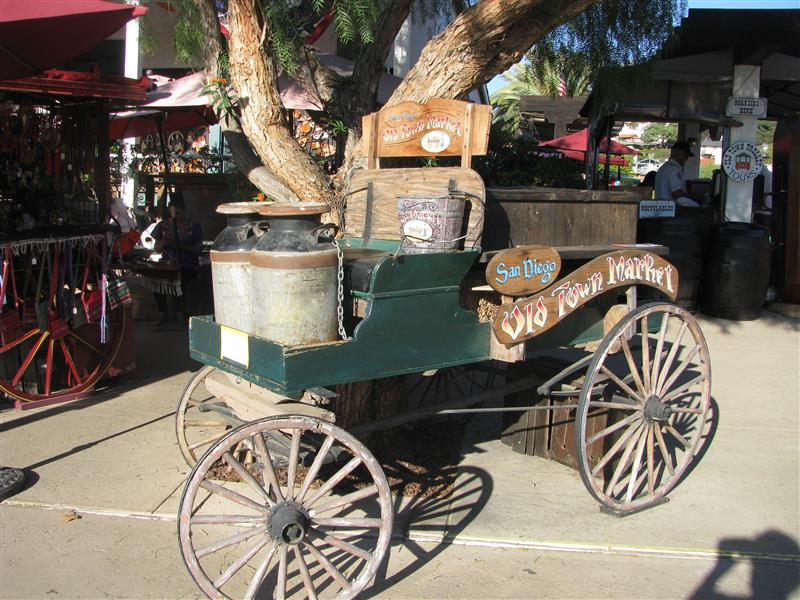 They sell tourist souvenirs in Old Town. Who knew.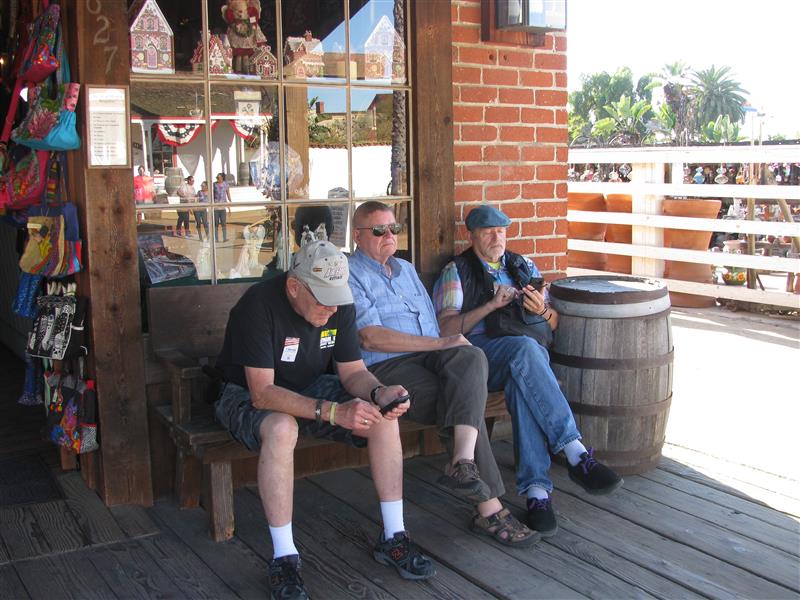 Some people were worn out with shopping and couldn't wait to check their facebook accounts.
When we got back to our condo, we fixed broccoli, lentils and potatoes. Tom used a glass baking dish turned upside down for a shopping board.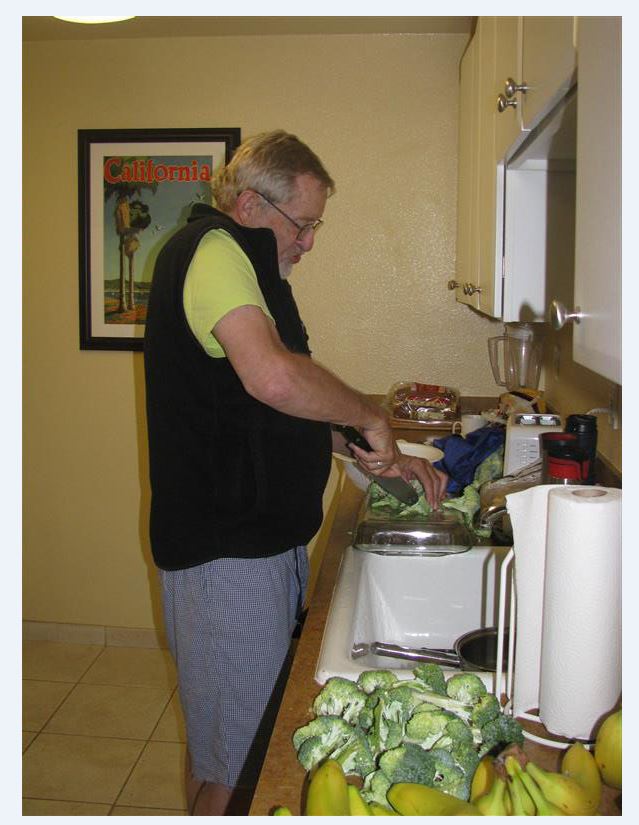 Tom used a glass baking dish turned upside down for a chopping board.