More progress -
One team left (Jim F and Barbara) and another team member arrived (Richard).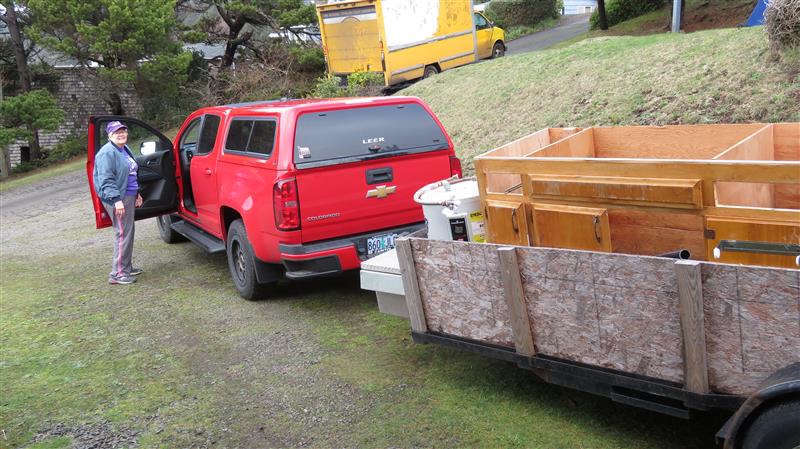 Barbara loaded up things to take back to the valley. The old HWH, old sink cabinet and fir paneling.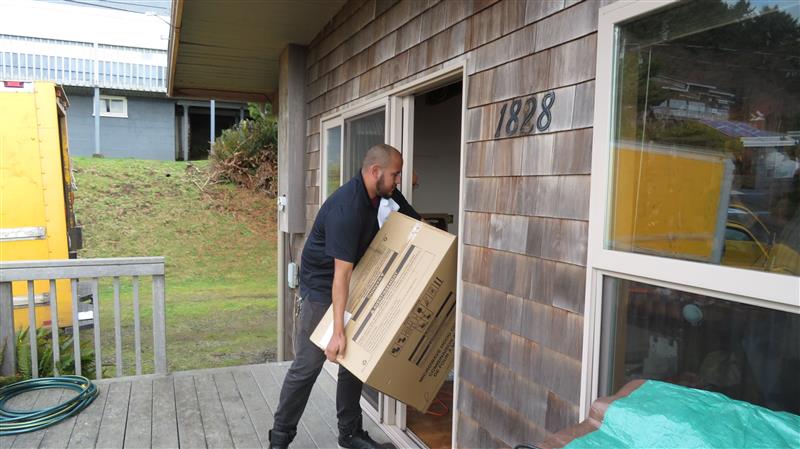 IKEA delivered the new kitchen in boxes.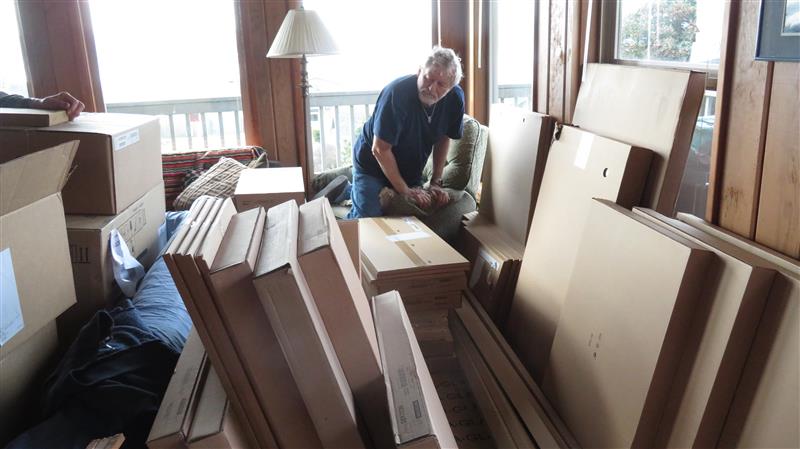 Tom inspecting the many, many (148) IKEA boxes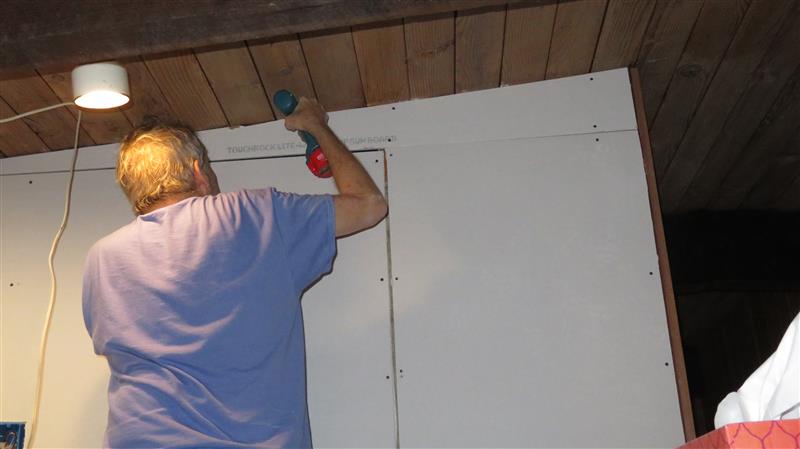 Tom placing the last dry wall piece.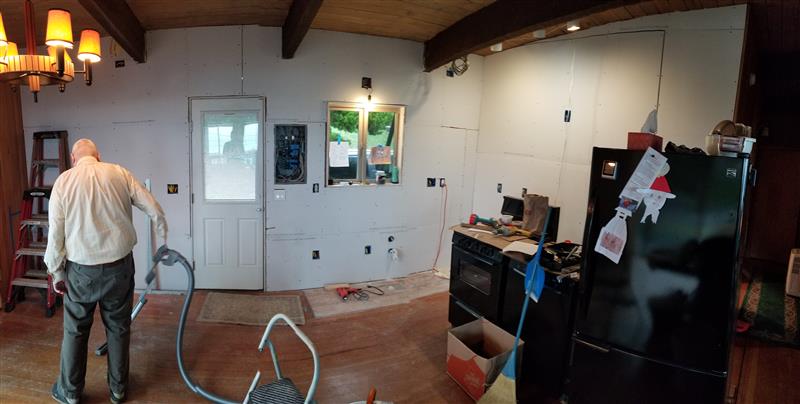 Joel doing a quick vaccuming between dust storms.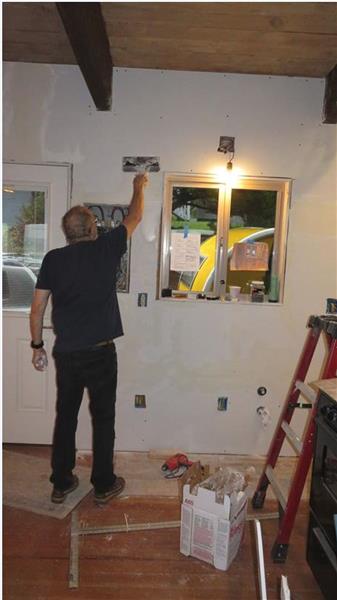 Richard arrived today (Thu) and began taping and mudding the sheet roock..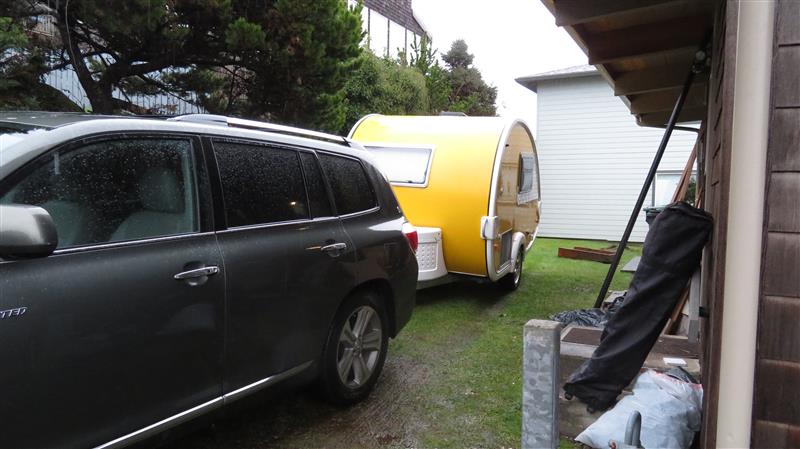 Richard brought "Buttercup" his little tear drop trailer. Tonight he was able to plug it into the new RV power outlet. You will have a choice between a new 110 volt or 220 volt outlet. Each is on its own separate circuit.
The new kitchen has new circuits, GFCI outlets, more outlets, outlets with USB ports, etc.