September-October 2020:
I reworked my automatic watering system by moving the controller to the deck side of the house from inside of the garage. I reused the existing wires going under the house to control 4 valves closer to the garage side of the house. Then I strung new wire to the valves on this side of the house.
This allowed me to add 2 new valves so I can be more flexible getting water to the different areas.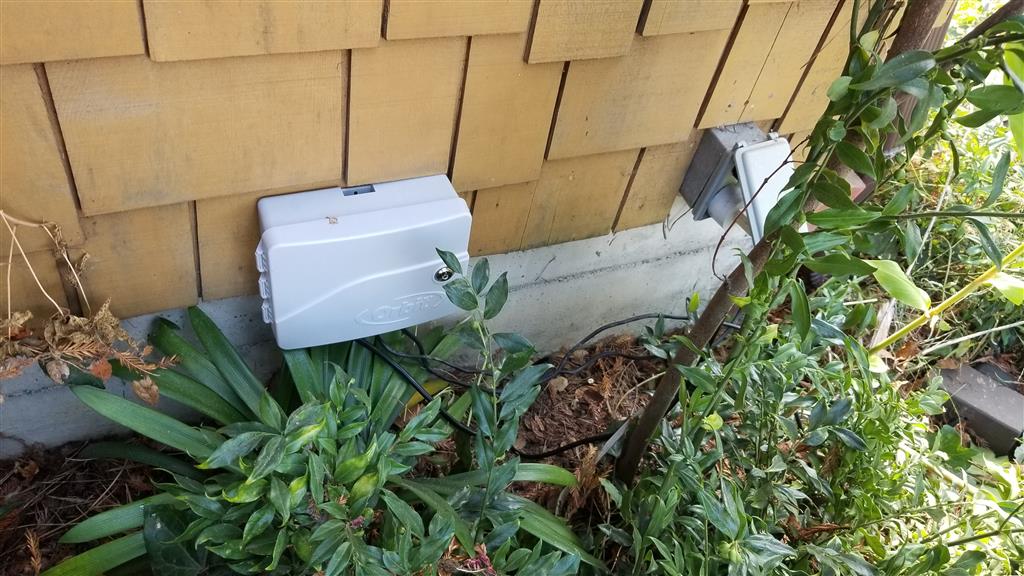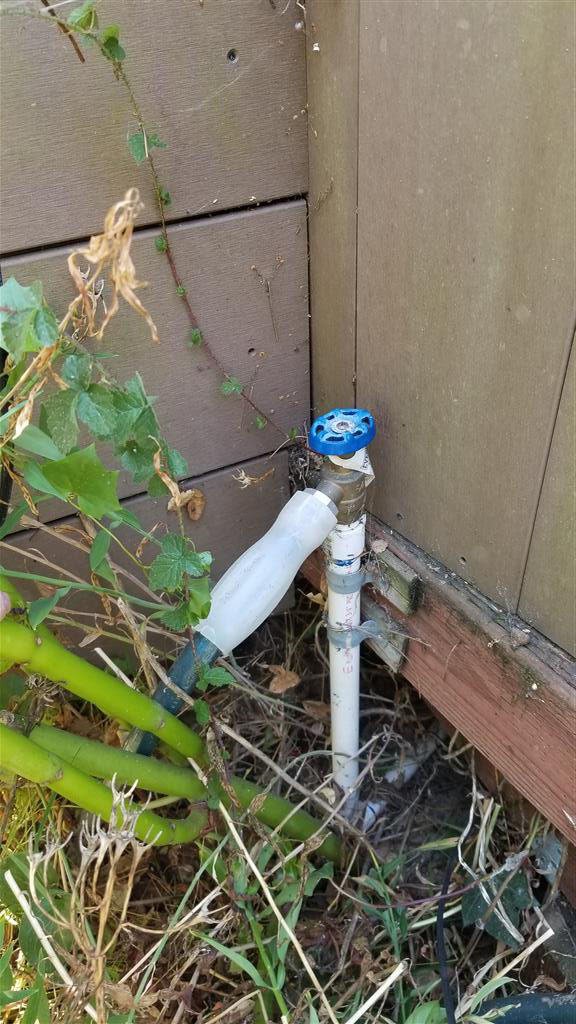 Existing manual valve.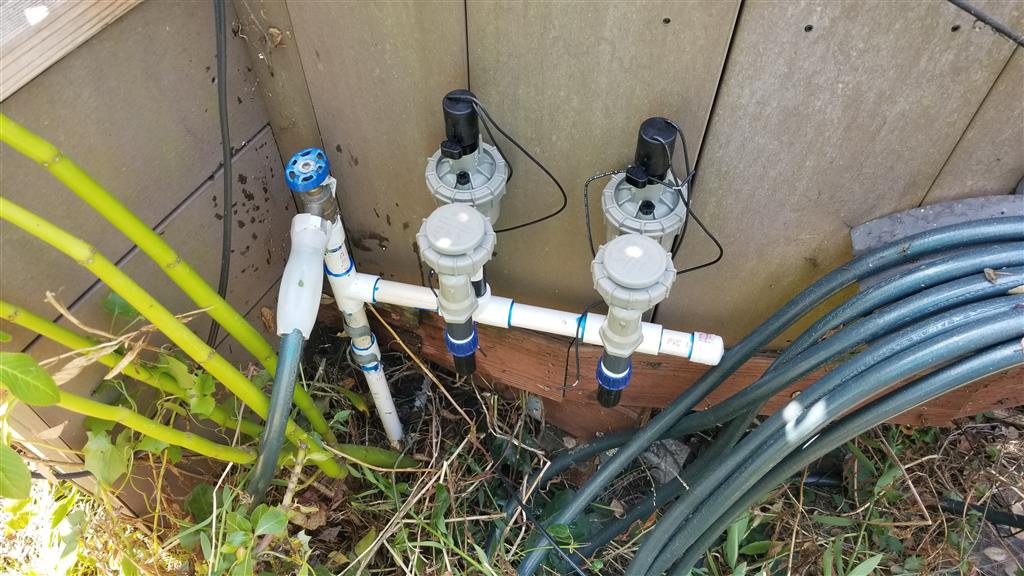 I added 2 new valves here.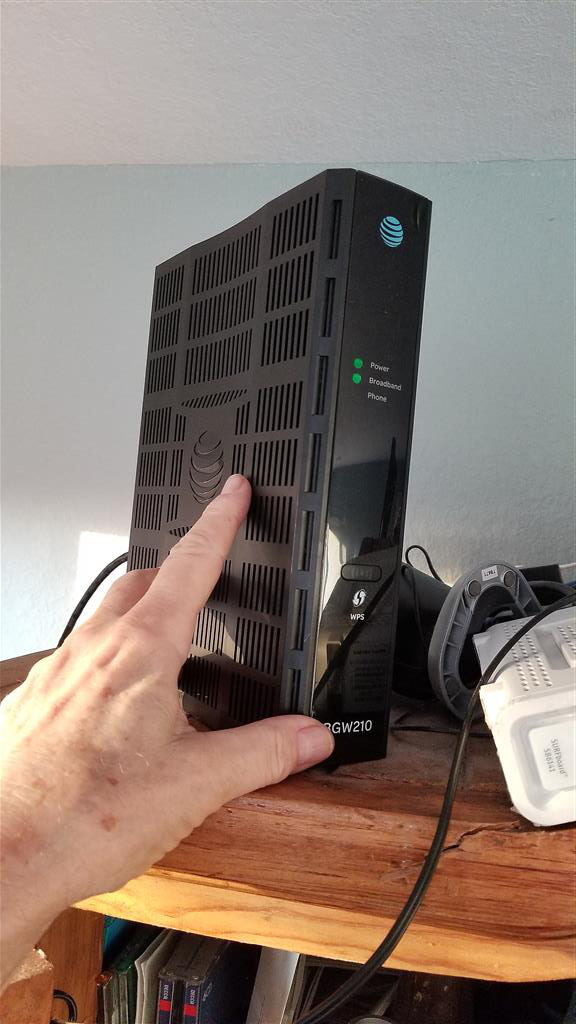 AT&T Gateway.
Another excitement was the installation of AT&T Fiber 1000 Internet service to my house. It was a pretty straight forward and painless change. I was able to cancel Comcast/Xfinity the next day. No complains about Comcast except for the slow upload speed.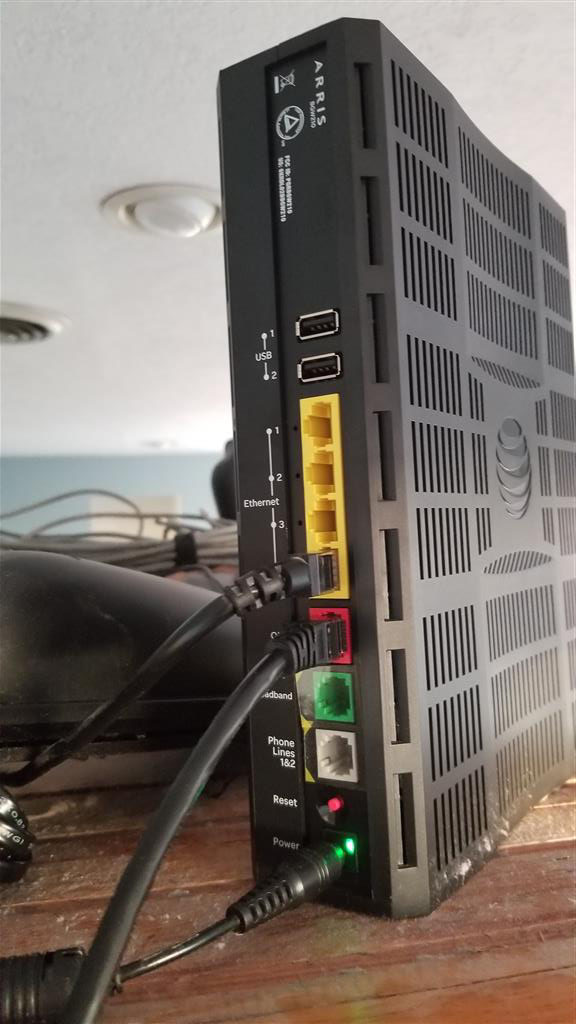 September 28, 2020. This is the day Joel and Elaine drove down for a visit. There was quite a wind that blew over the 3 umbrellas and a large plant! Fire broke out in the Napa area that morning too, which brought smoke to the Bay Area in the days since.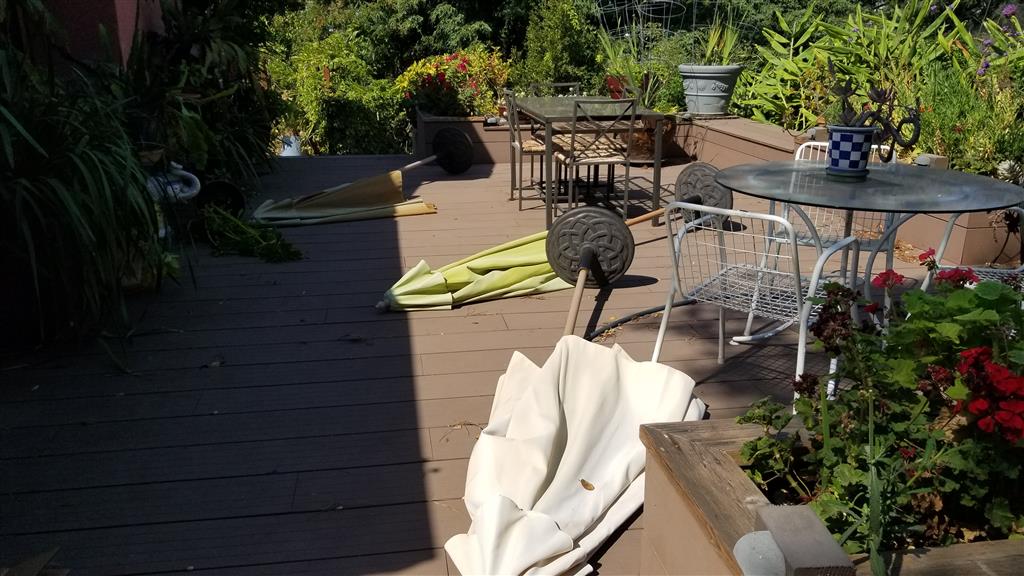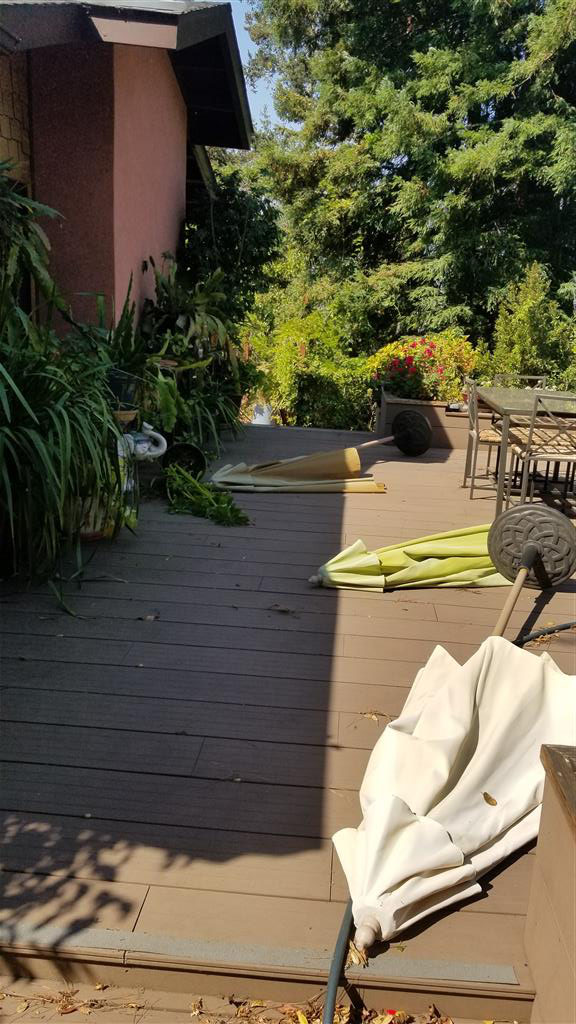 Marcus and Bae invited us over for socially distanced supper on their patio. Marcus brought out the TV so we could watch the first presidential debate.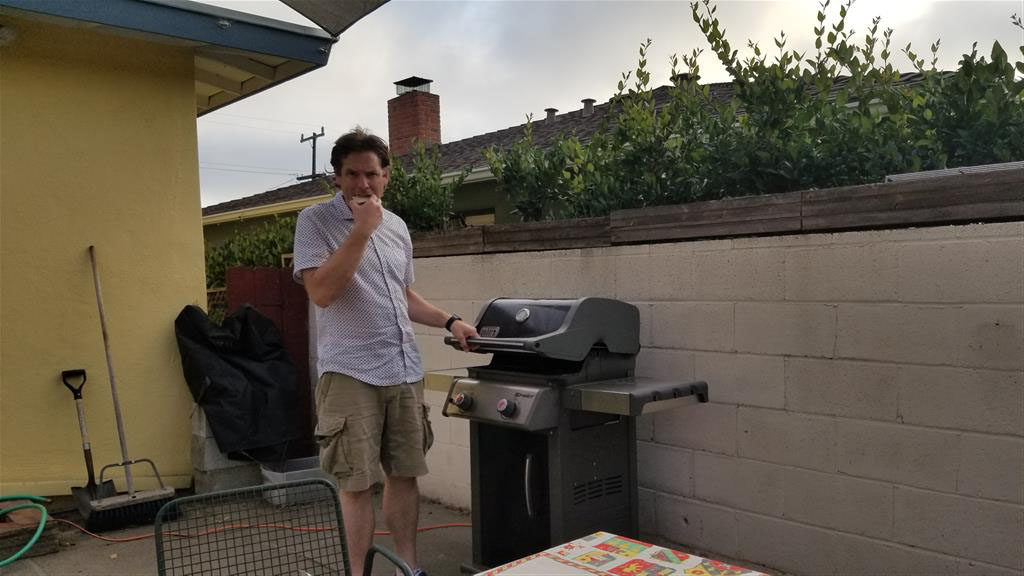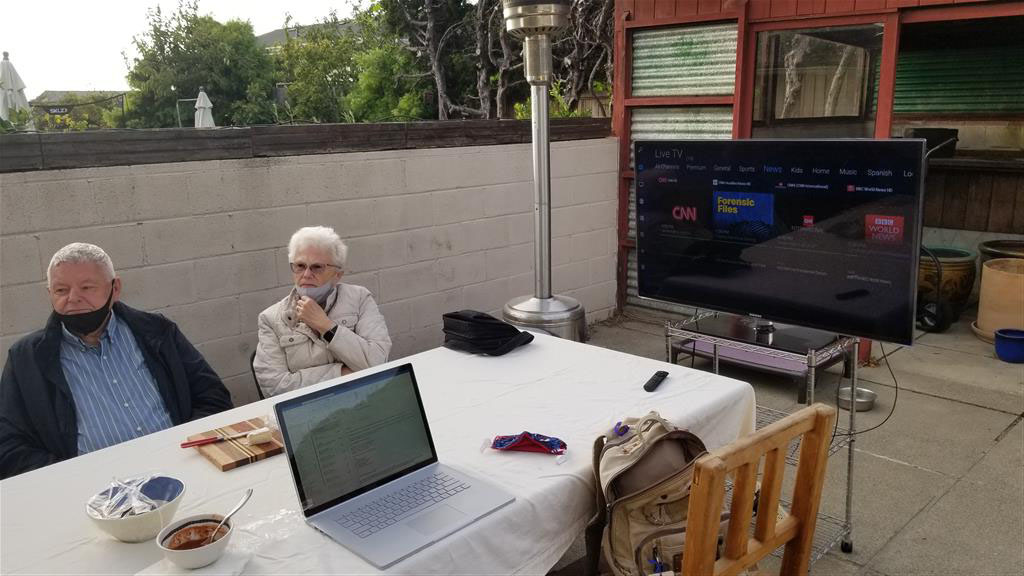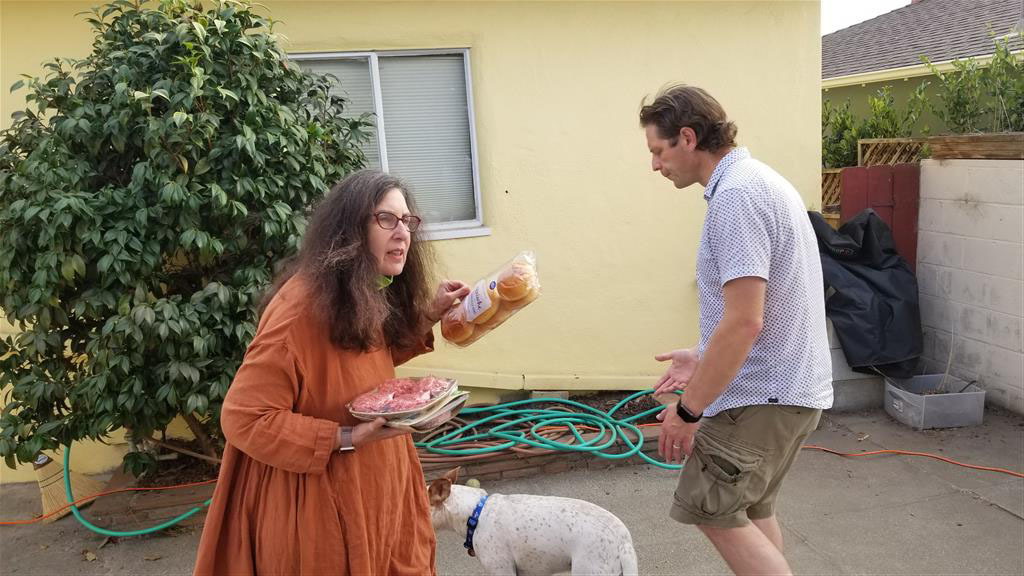 Bae brought out an impossible burger for me. In addition to hamburgers, we had a green salad and potato salad. Lemon cake for dessert.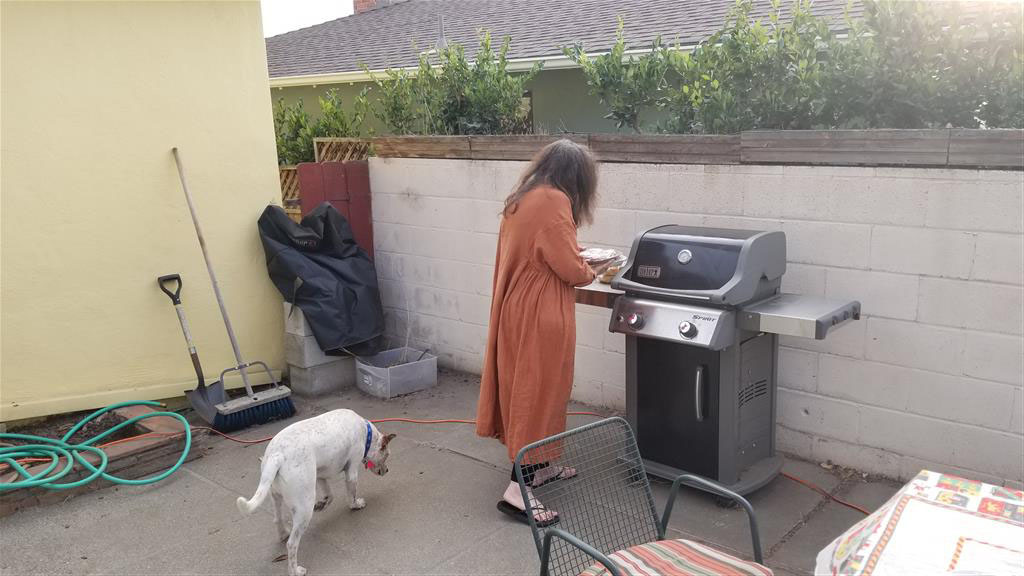 Abby is checking things out!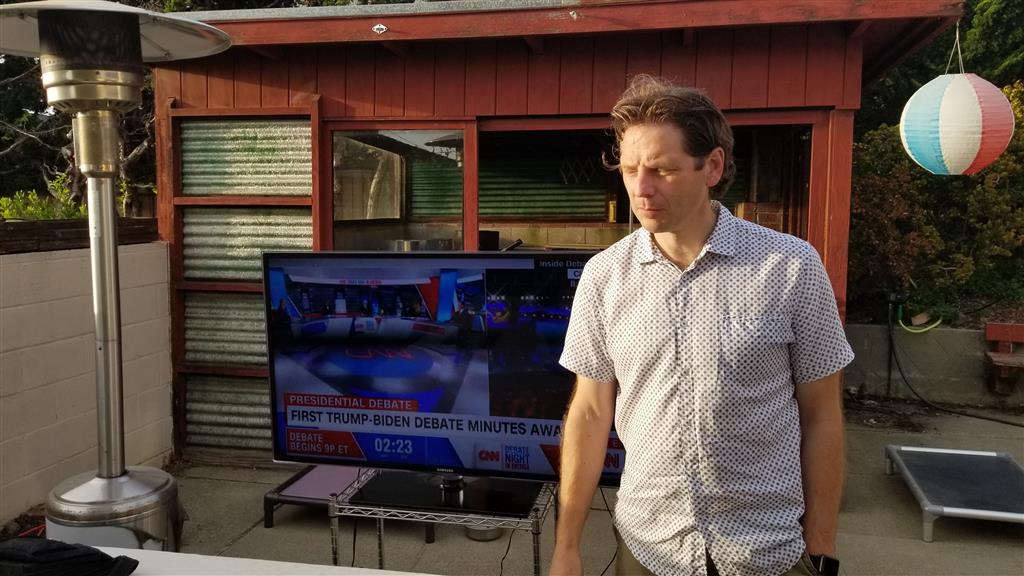 Soooooooooooo bad! (The debate.)
The "Gathering" for the conference to which Smyrna belongs what going on the week of Joel and Elaine's visit and we were able to participate using Zoom. There were 140 people this day.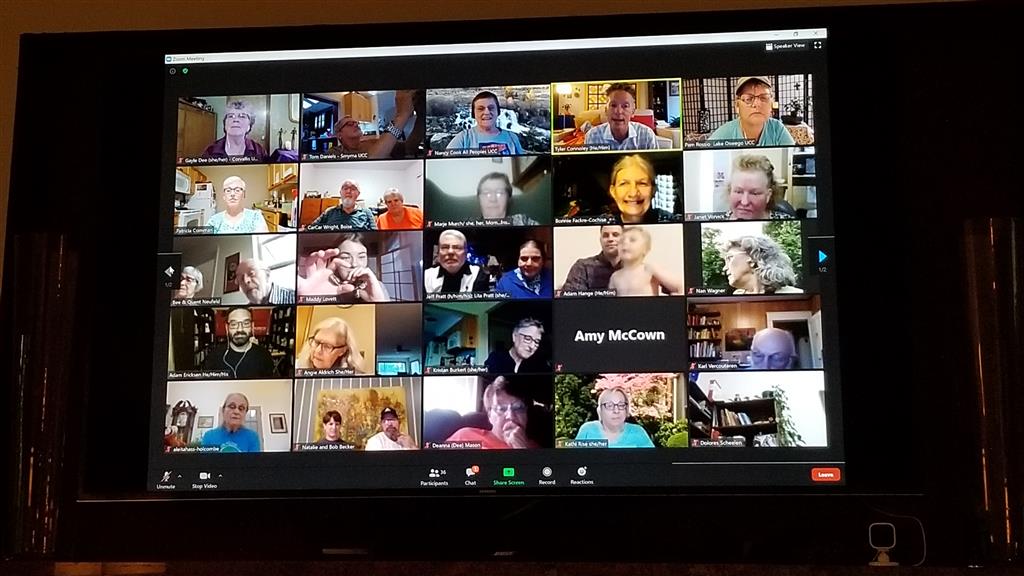 Zoom screen for the UCC gathering.
On Saturday, Bae, Marcus, Jon and Charles came over for socially distanced lunch on the deck. We made quiche. Elaine baked Ginger Molasses cookies ... sooooo good.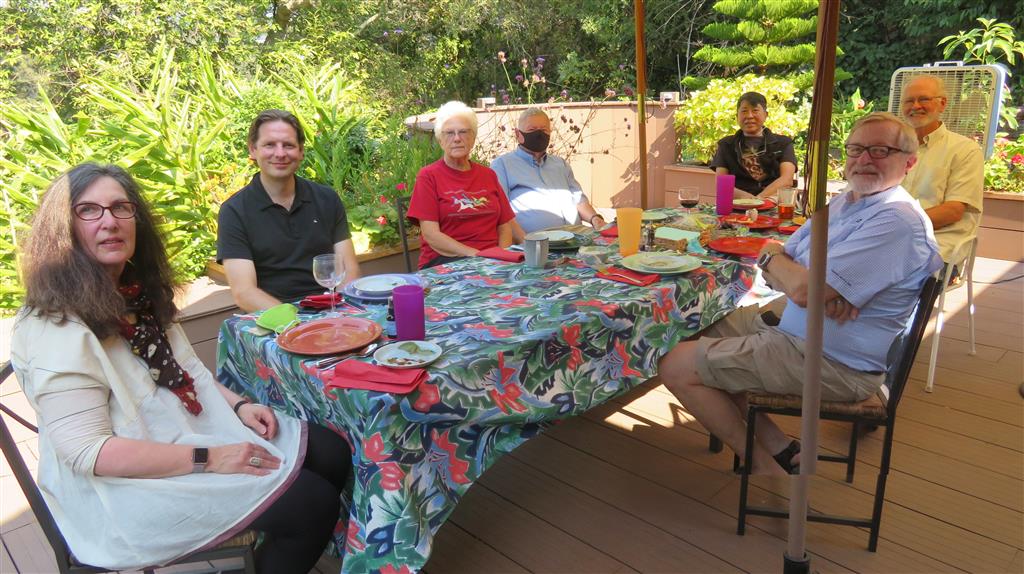 On Monday, October 5, Rob and Diane had a crew working on repaving the upper part of the shared driveway. This will dress up the area around the new deluxe studio in the background of the first photo.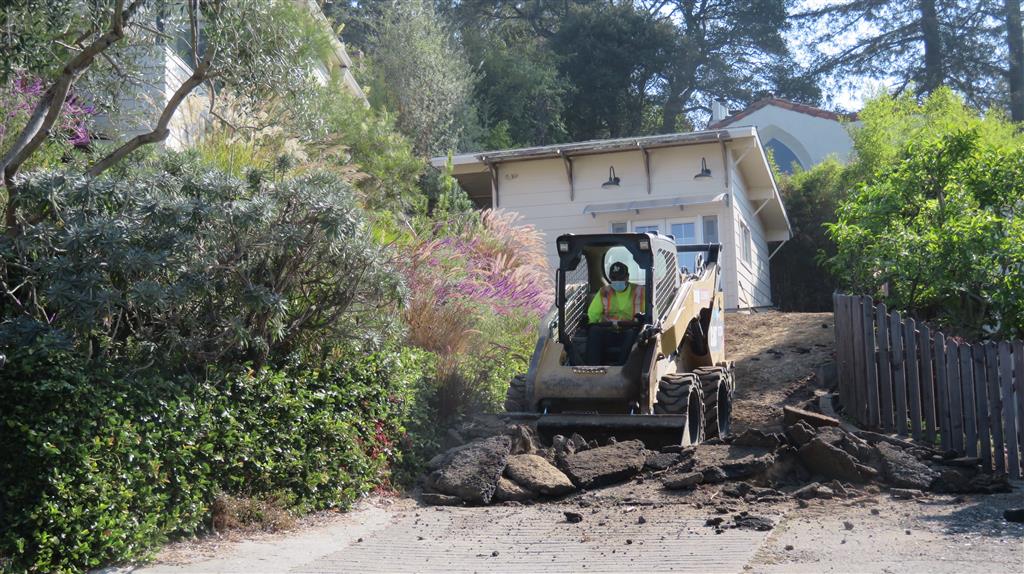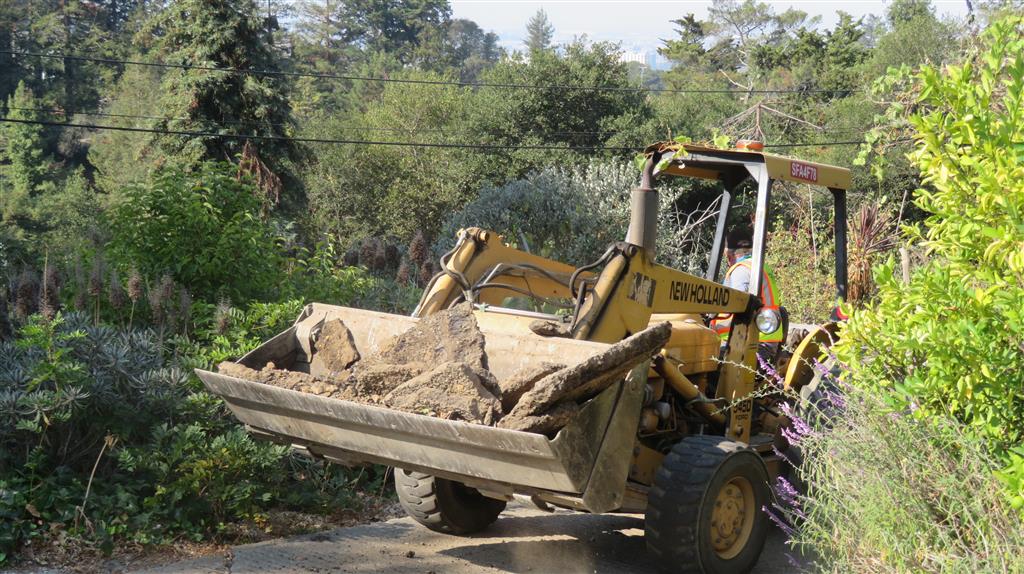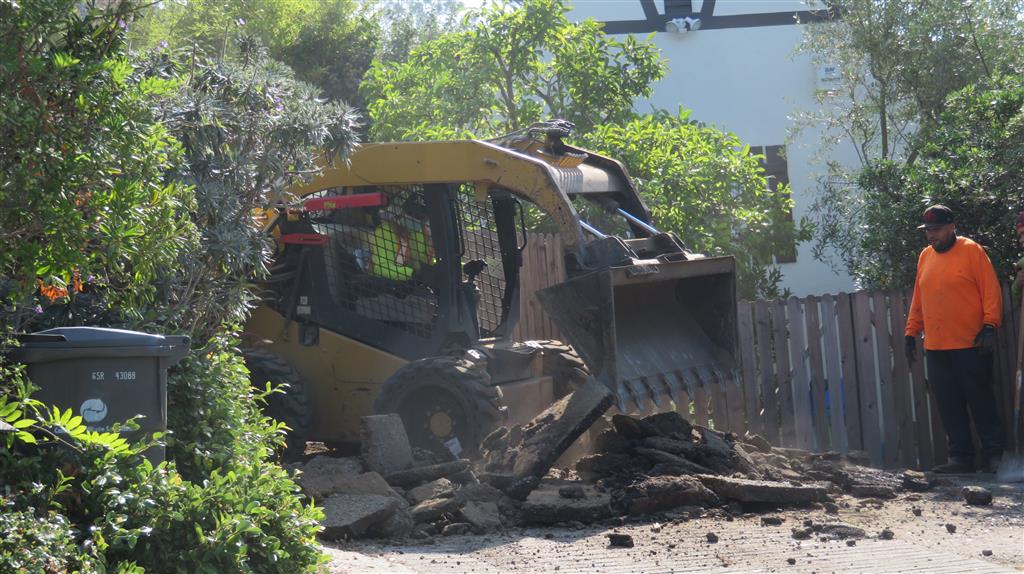 Watch the YouTube video that I made of the visit to the Studio:
https://www.youtube.com/watch?v=rCSMiIBk-7U