August 17, 2020: Richard and Kim's Road Trip
Richard and Kim took off from my house to drive east to Reno to explore the "wilds" of Nevada and Idaho. Richard wrote:
Heading east from Reno to Elko. Then north to Jawbidge. We had overcast skies and a little bit of rain, and a little bit of thunder. As we approach Winnamucka if is 91 degrees.
It was 106 through SAC and info the Sierra's but cooled down with the elevation. We did a little shopping and I found a like new Armani jacket for $5, found a Waterford water stem for $2. Give Renato our best wishes. .
We are now about 60-70 miles north of Elko at a lovely campground. We had soup for dinner after a Gin &Tonic with one of your limes. On the way up here we passed a cell tower and a radio transmission tower so we listened to some of the [Democratic] convention.
Tonight at Wild Horse reservoir in North Central Nevada.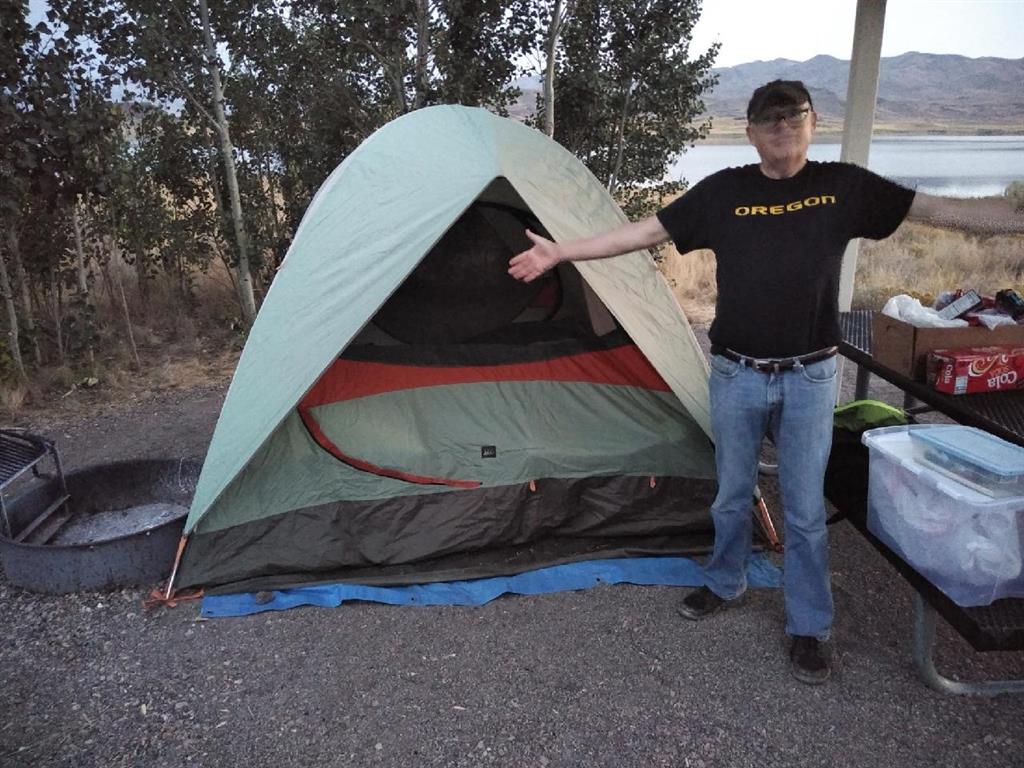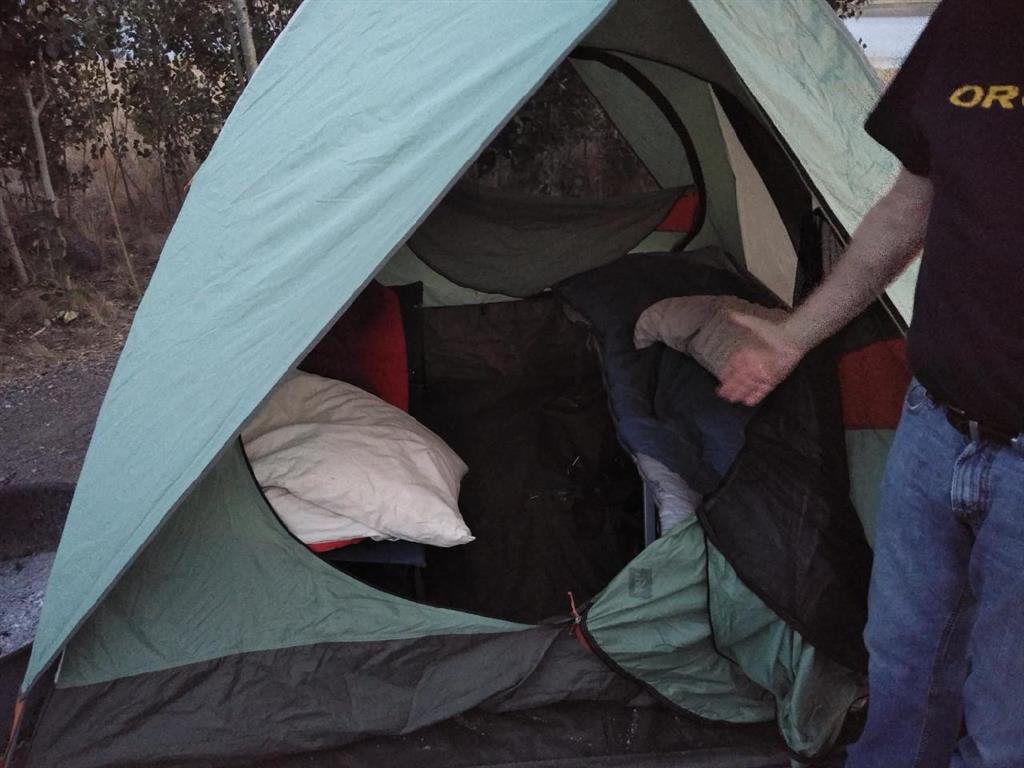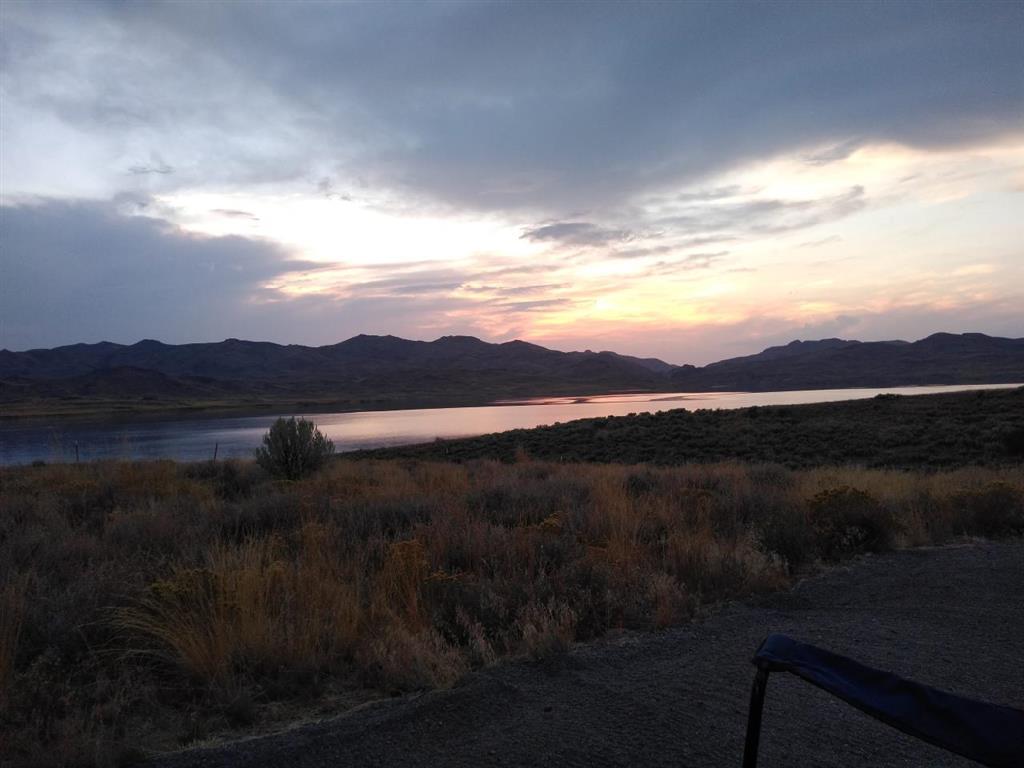 After a leisurely dinner, watching the sun go down, all hell broke loose. Lightening to the east and west plus high winds. I would guess 50 to 60 mph. It kept up for a couple hours. It rained quite a bit ( hopefully putting out any forest fires the lightening might have started). Ten minutes to midnight and the storm's moved on. A special shout out to REI for our four man tent which rode out the storm like a trouper.
Click on this link to see Richard and Kim experience a fierce thunder and lightning storm in Nevada.
E_MAIL: From: Tom Daniels Sent: Aug 20, 2020 To: redaniels100@earthlink.net
Subject: Secret Confession
I made 2 more jars of pickles. This was the Alton Brown recipe. No vinegar. You leave them on the counter and they ferment.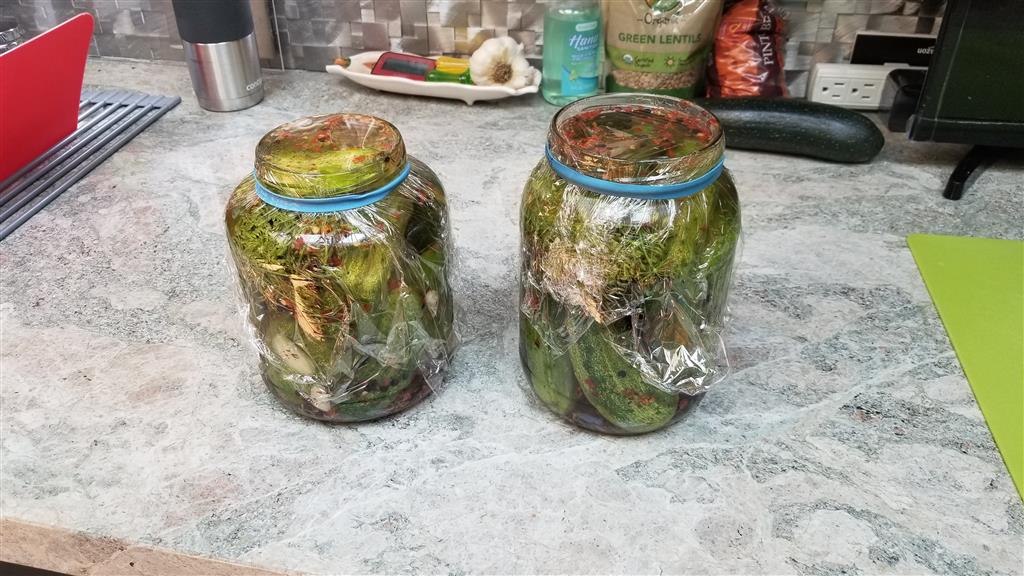 August 19-20, 2020: Richard and Kim return to their home
We got home late last night, Thursday August 20th. We began yesterday in Glenn Ferry, Idaho, the other side of Mountain Home. We drove south of MH and hooked up with the Owyhee backroad byway which is 90 miles on a gravel road that winds thru the Owyhee uplands high desert. We were headed to the Three Forks of the OWyhee where there is a wonderful hots spring.
The last three miles are switchbacks down a steep hill to a campground near the springs. We started down and the road was so rough with big rocks and ruts and such that about 400 feet down, I turned around in the roadway which was no mean feat trying to keep from plunging over the cliff the road was cut out of.
I was going to tell you that when I was looking at the jars of pickles I did here before heading to Oakland one of the jars didn't seal. I thought they all had. I put the jar in the fridge and with all the salt and vinegar there shouldn't be any bacteria to speak of so we tried them. There were quite good with a fair amount of crunch. You might not have to wait too long before eating yours.