New car:
On December 29, 2020, I bought a new car. It replaced my 2004 Toyota Sienna XLE van which I got in late 2003.
The new car is a Genesis GV80 SUV. Very happt with it.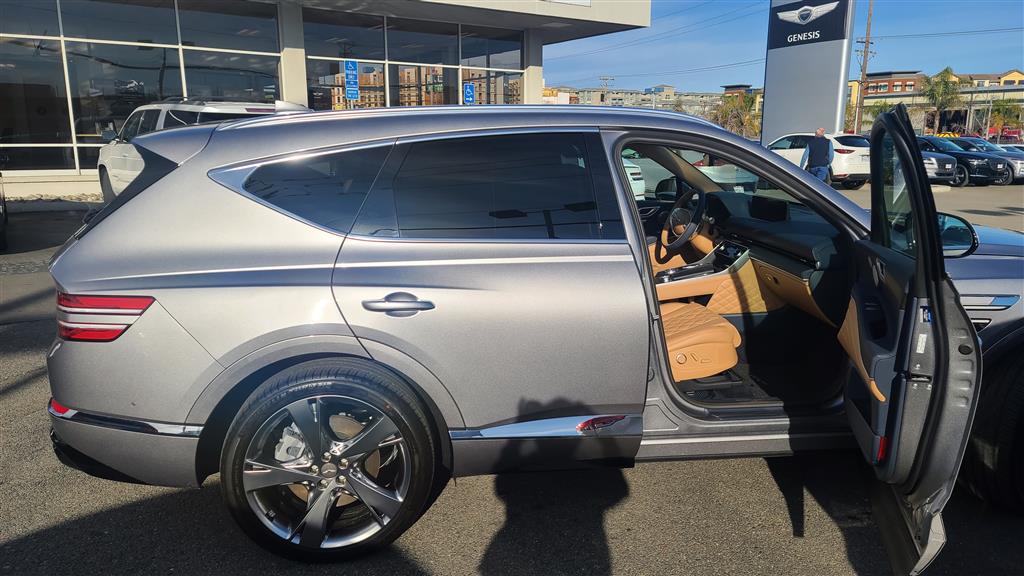 In my garage.
Vaccines and Papusas:
On our way back from my first COVID vaccination, we stopped at a papusa resturant to take-away some of these tasty items. Later on Richard and I make our own. They were cooked too hard and a little tough.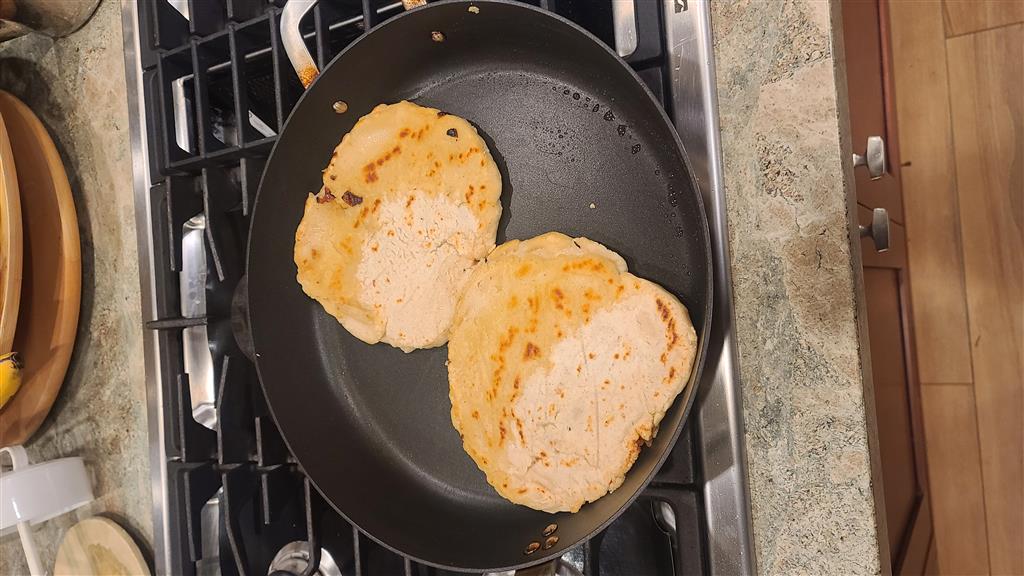 We toured around in the new car. A loop that took us through SF, then south on 101 to San Jose, over to Fremont and back home.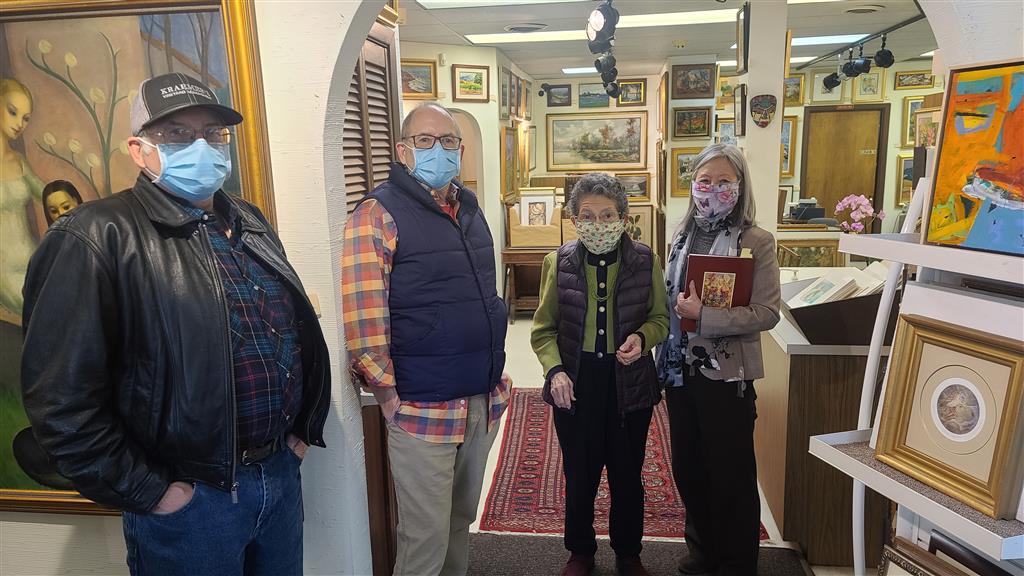 We stopped in Burlingame to visit the Kerwin Galleries. L-R Jim, Richard, Mercedes and Mary. They have so many John Dominique paintings.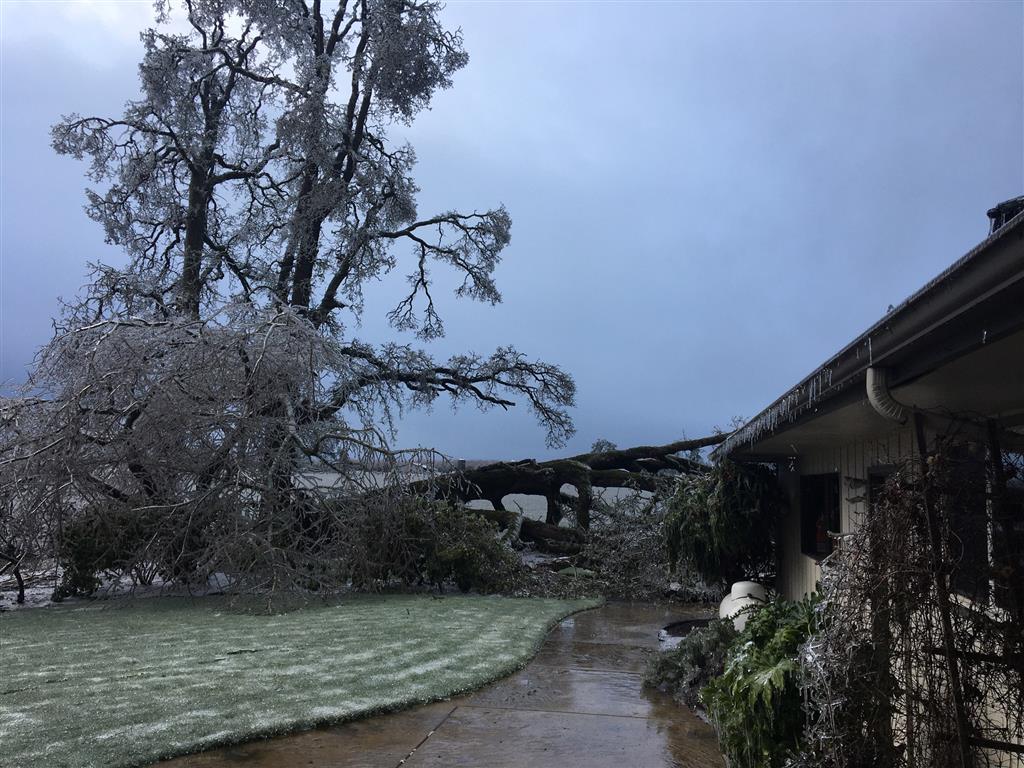 Oregon experiences a disasterous ice storm. This old oak tree fell next to Joel and Elaine's house.

After a trip to Costco with Jon and Charlie, we stopped at our favorite burrito place. We could sit outside and eat them!

Terry sent me some great light balls that I put on the dining room table.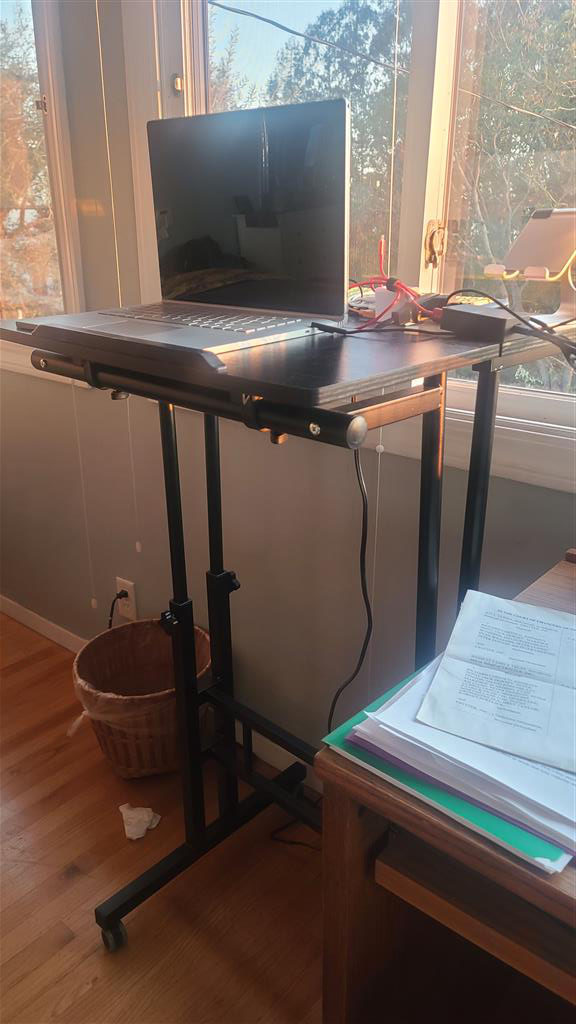 I got a standing work table where I can stand to use the computer.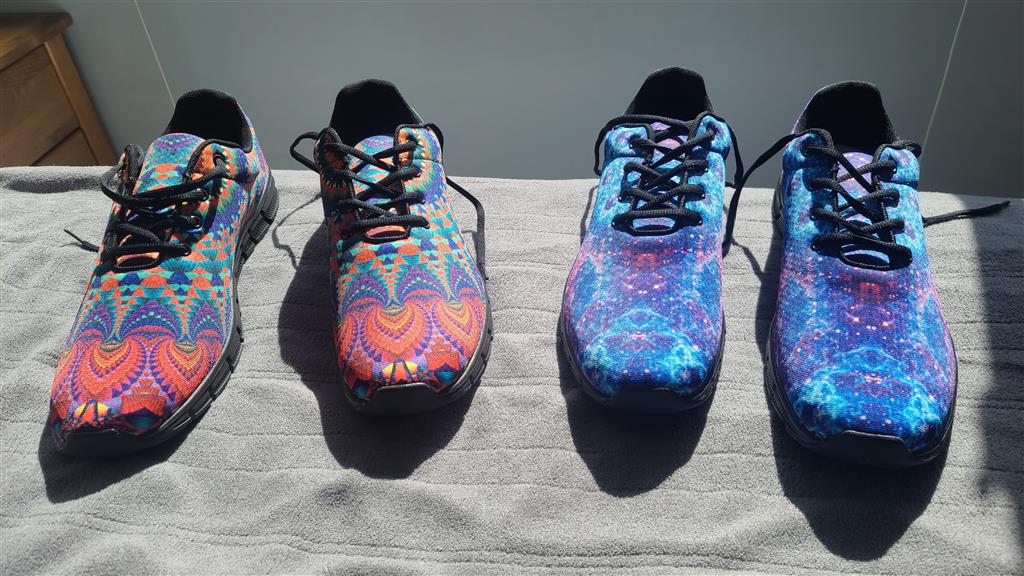 Richard got some of these bright shoes so I had to send away for a pair or 2.