October 27, 2012 Yoder Reunion - Hart Square
For more than thirty years, Dr. Robert Hart of Hickory has rescued and restored Carolina life of the nineteenth century, recreating an entire village, Hart Square—the largest collection of original historic log buildings in the United States.
Each year on the fourth Saturday in October, Dr. and Mrs. Hart open this restoration project to the public. Dating from 1782 to 1873, the ninety log structures—chapels, barns, houses, shops, and more—are all furnished, and around 220 volunteer artisans demonstrate the period techniques of flax breaking and hackling, spinning, weaving, herb dying, open-hearth cooking, broom and shoe making, shingle riving, wheelwrighting, tinsmithing, and moonshining.
Here are some more links to Hart Square:
http://www.catawbahistory.org/hart_square.php
http://www.catawbahistory.org/galleries/hart_square_gallery/hart_square_gallery.php
National Yoder Family Reunion Today was a wonderful day. While the storm was picking up on the Outer Banks of North Carolina, inland at Hickory, it was mostly cloudy with the temperature about 70.
After a quick stop at Starbucks, we were off for Hart Square. For this one day event, only 3000 tickets are available and they sell out fast. We had sent our money some months back to secure a place. As we drove up to the site, long lines of cars were waiting for the 10 o'clock opening. Efficiently we were parked in a large field at the edge of the park-like setting of the recreated town. We walked around for 7 hour, sampling cider and boiled peanuts, watching the many craftspeople recreating a life of the 1840's, and marveling at how such a place could ever have been created.
We understand that Dr Hart flew his small plane around the area looking for old structures to acquire and move. There is a small 4 person ferry to an island operated by a rope and pulleys; a dam was built to provide a lake and water for a gristmill; and all the building are furnished as they would have been. What an incredible experience.
We were invited this evening to a Halloween dinner prepared by the youth group of the Bethlehem Lutheran Church near our hotel. Afterward we drove to the restored 18th century Grace Lutheran Church for a German vesper service conducted by Dr. Rev. Larry Yoder's son Rev. Nathan Yoder, in German!. It was designed to give the flavor of Yoder's of long ago. There were lanterns in the windows and the congregational singing was very good. What a moving thing to do. We have had a long day!
Here are some pictures that we took: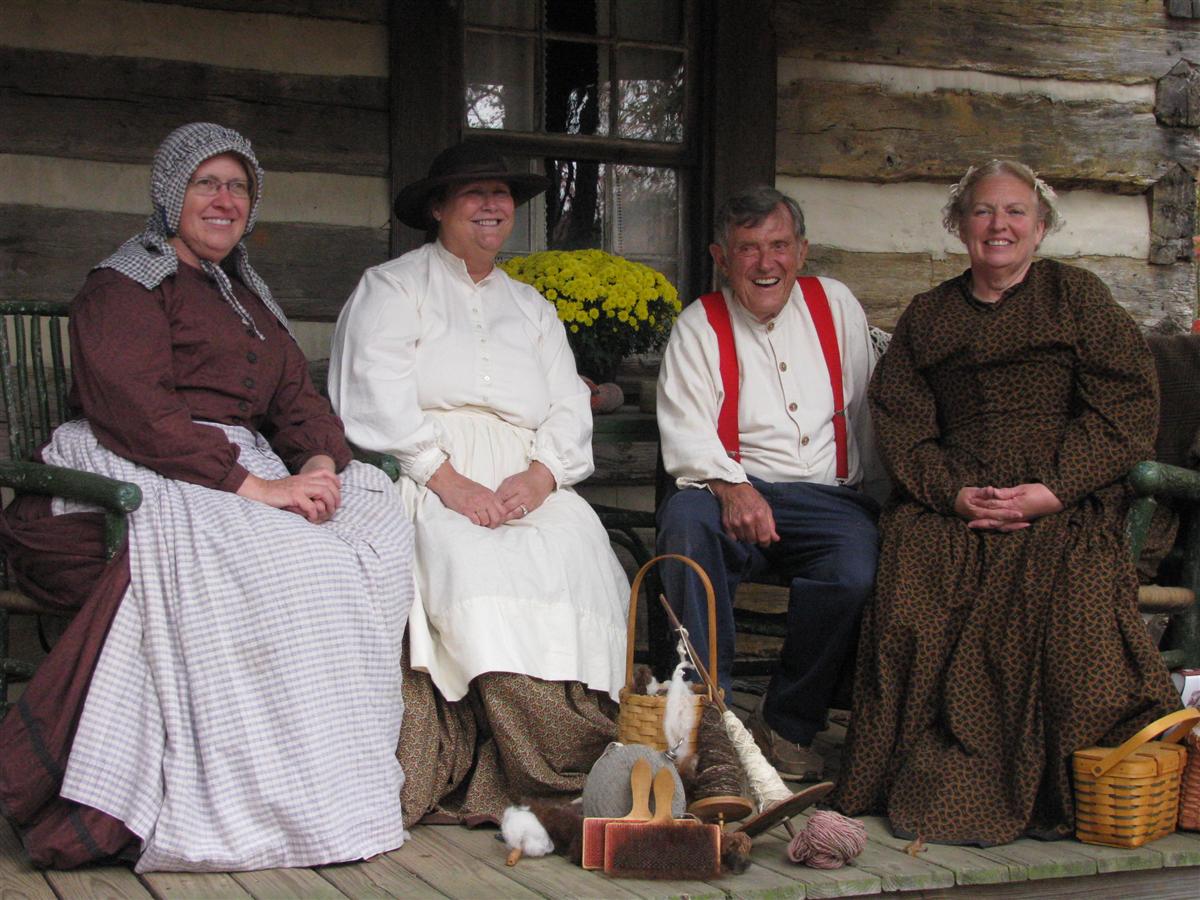 Dr Bob Hart (red suspenders) developed this project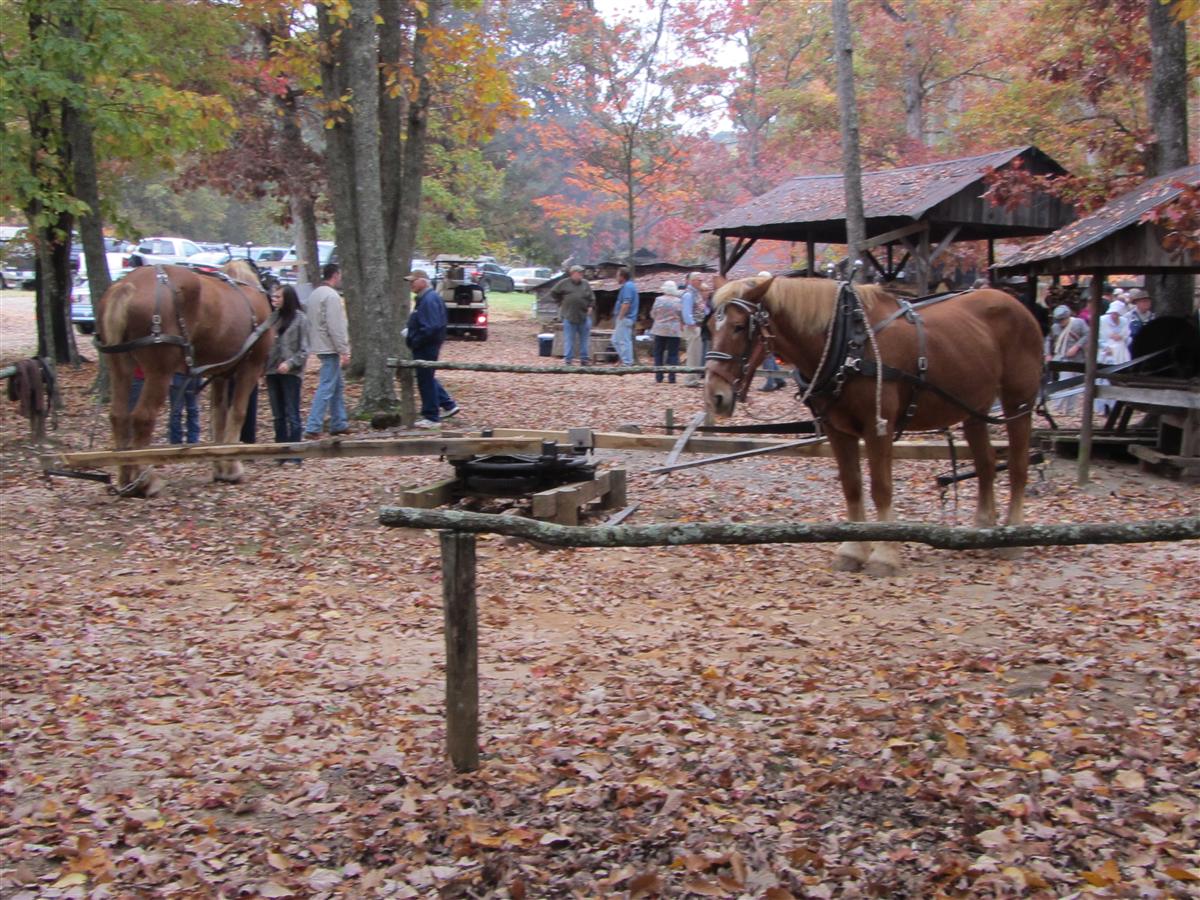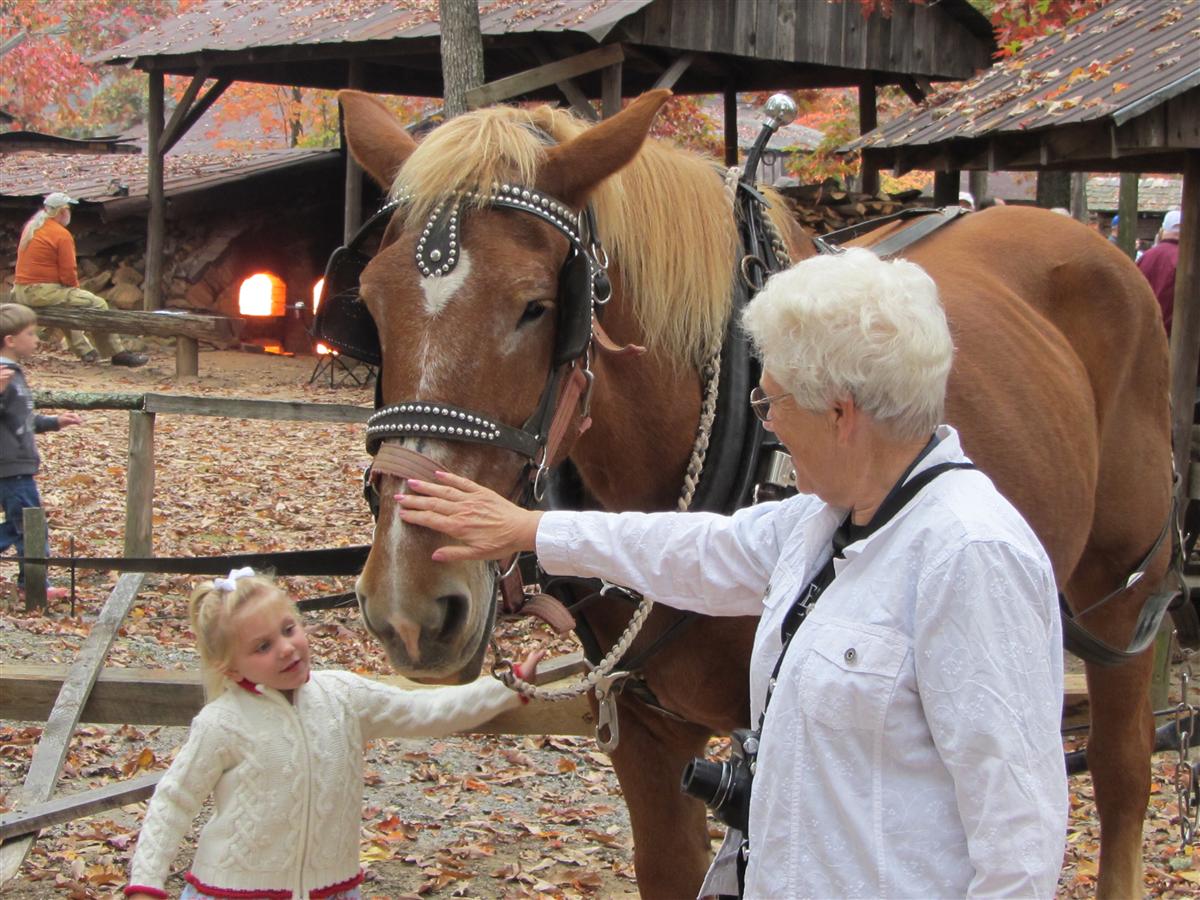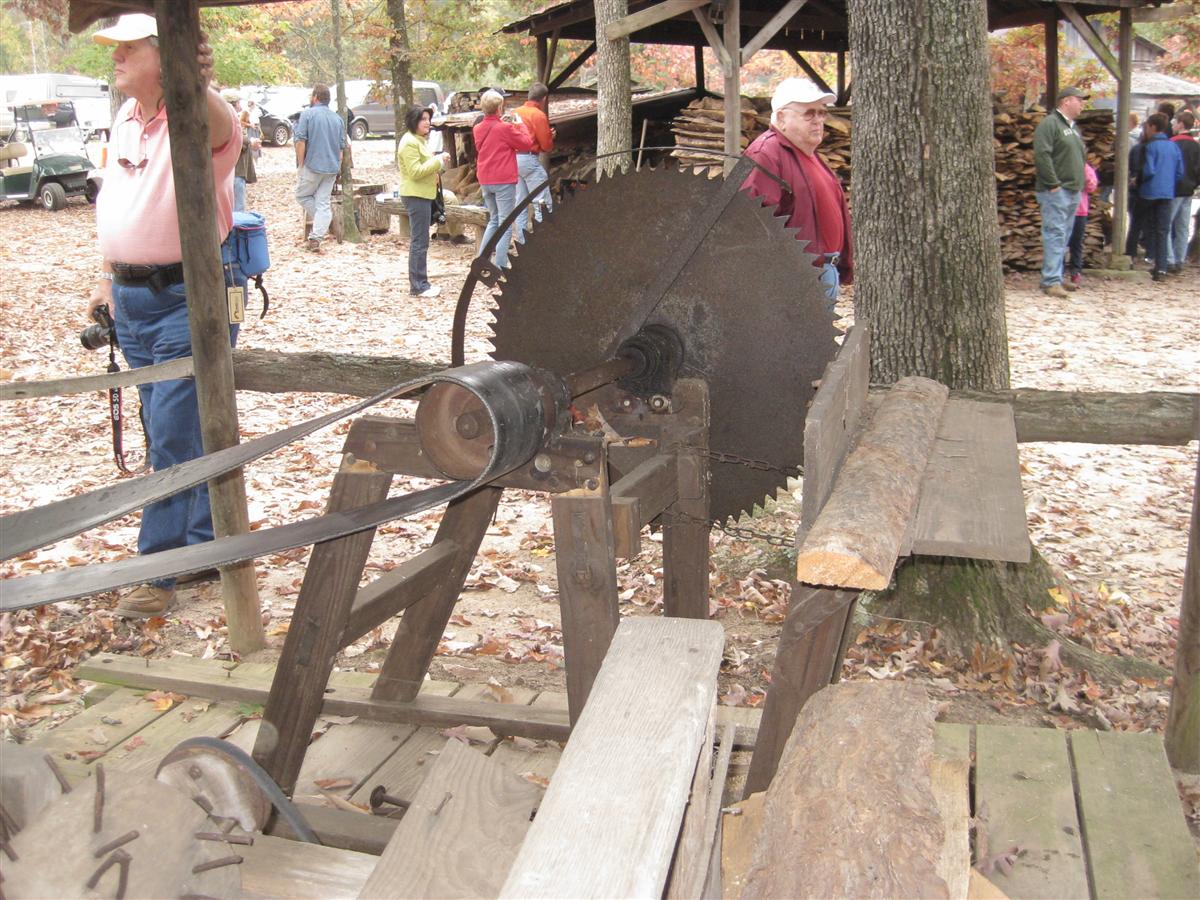 Saw mill - horse powered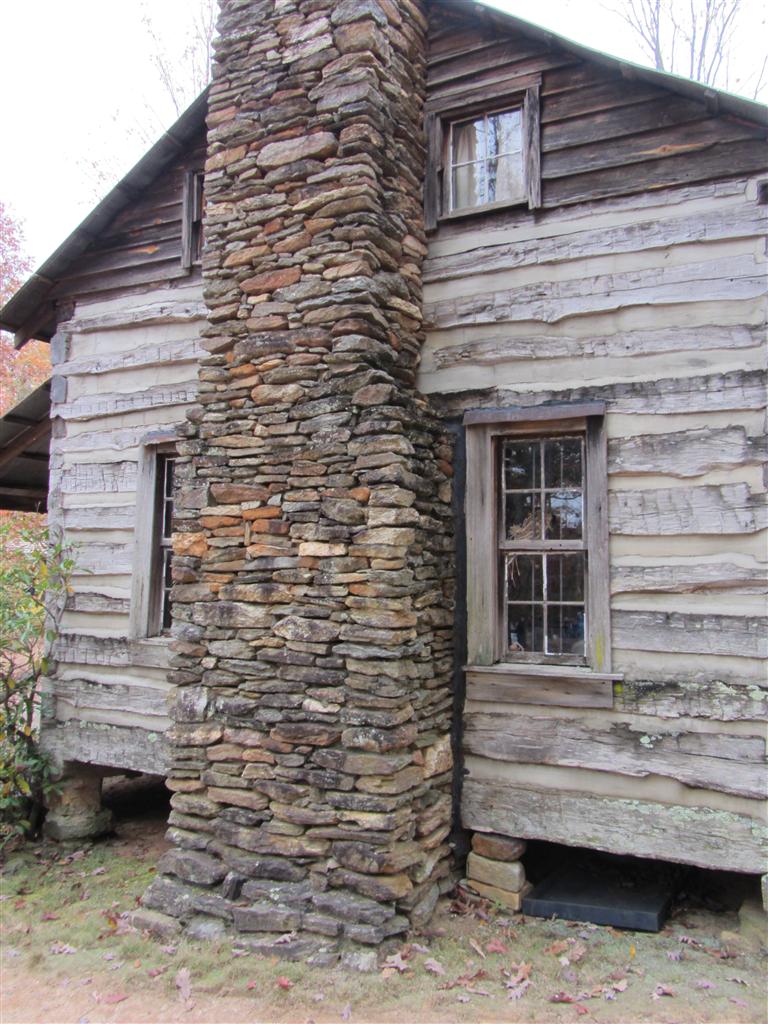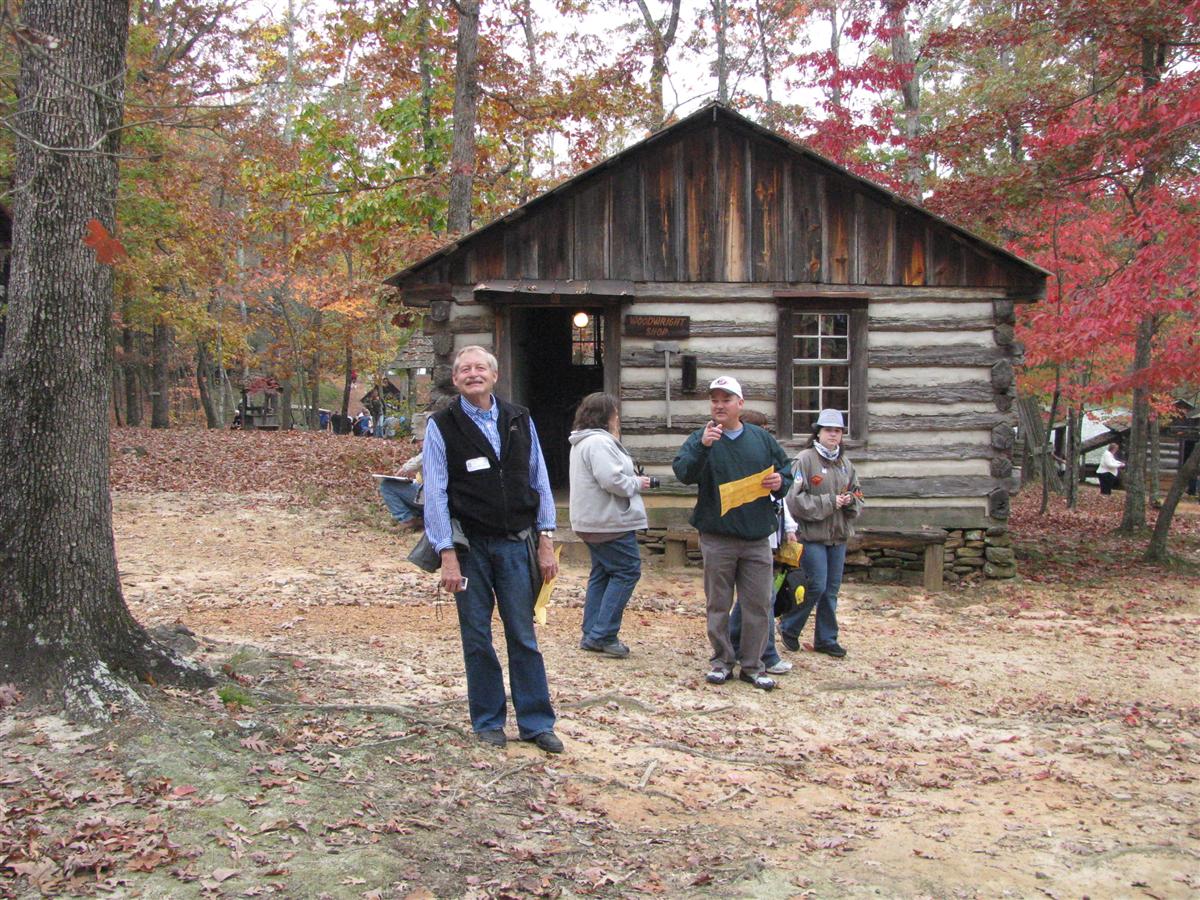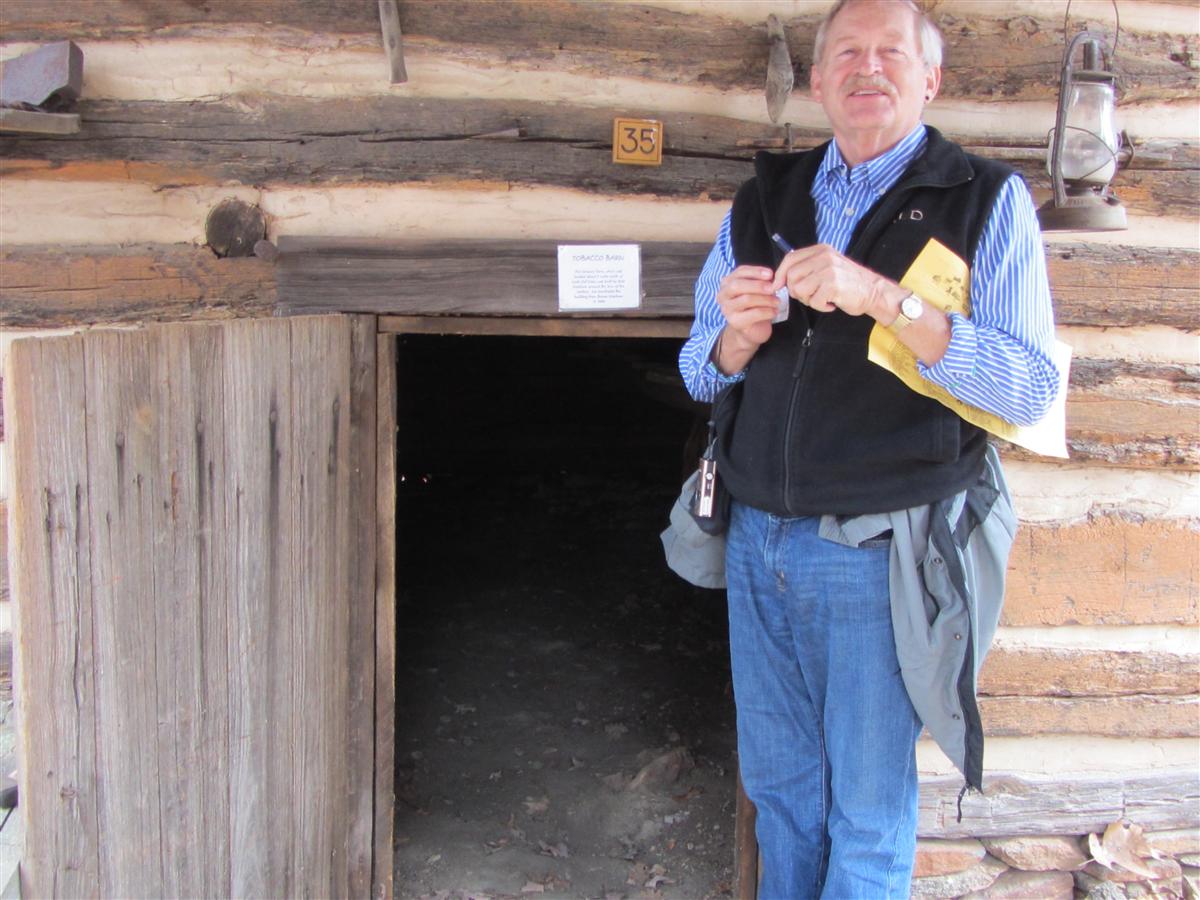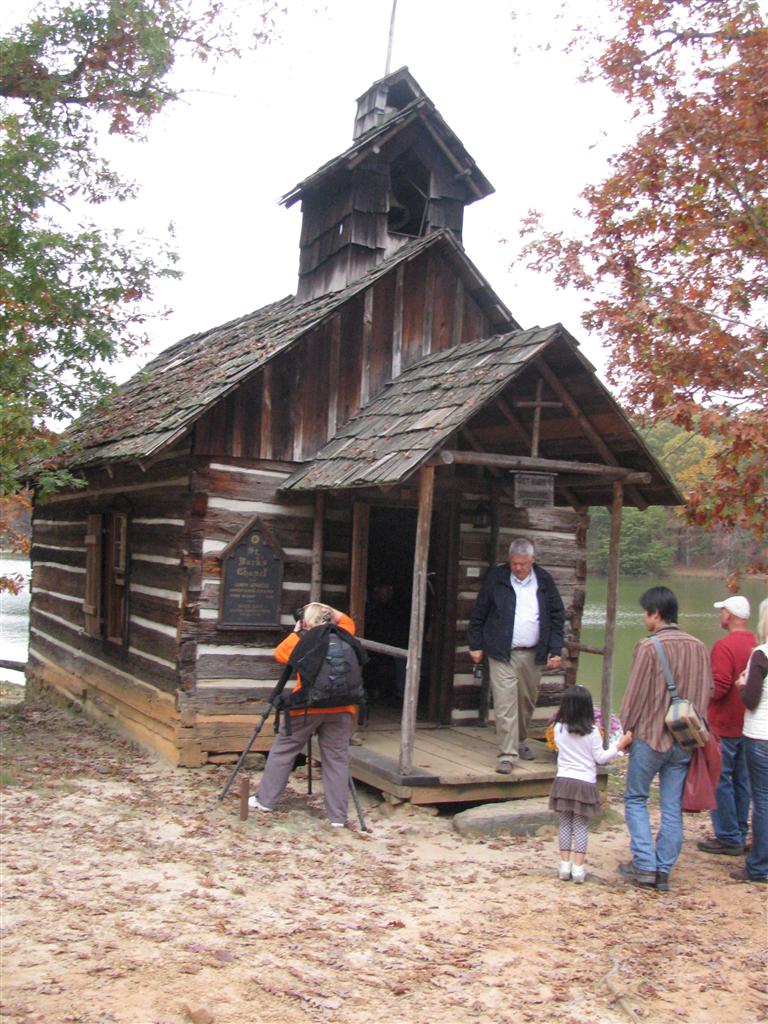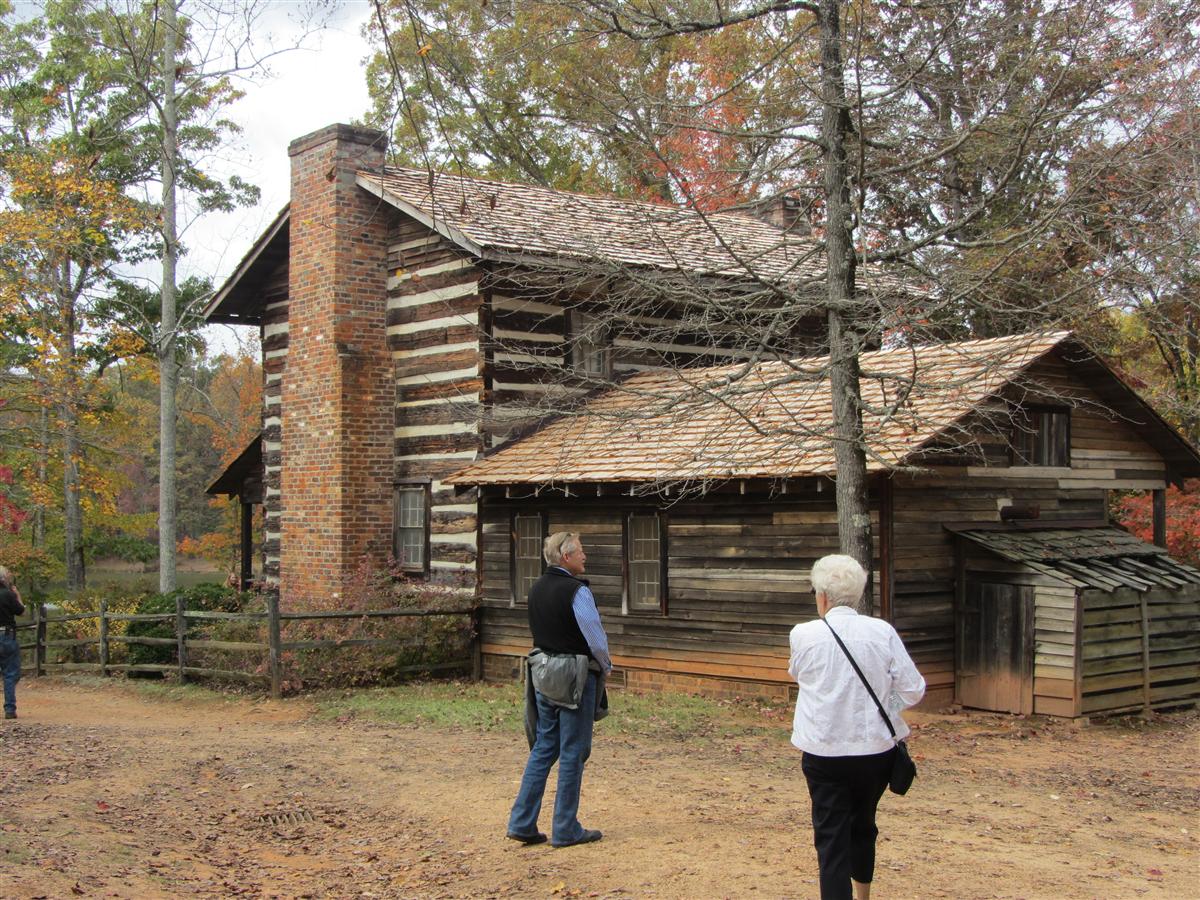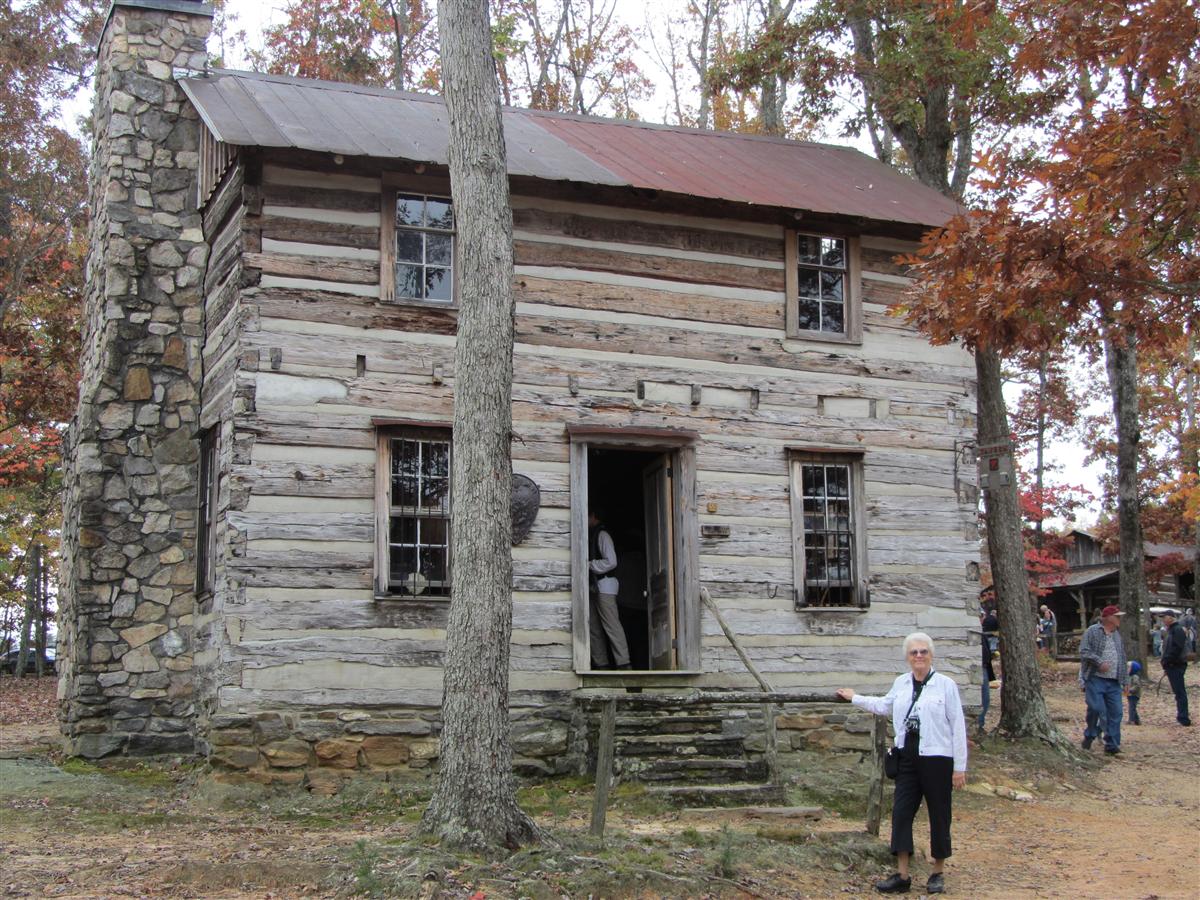 Some of the 94 old wooden structures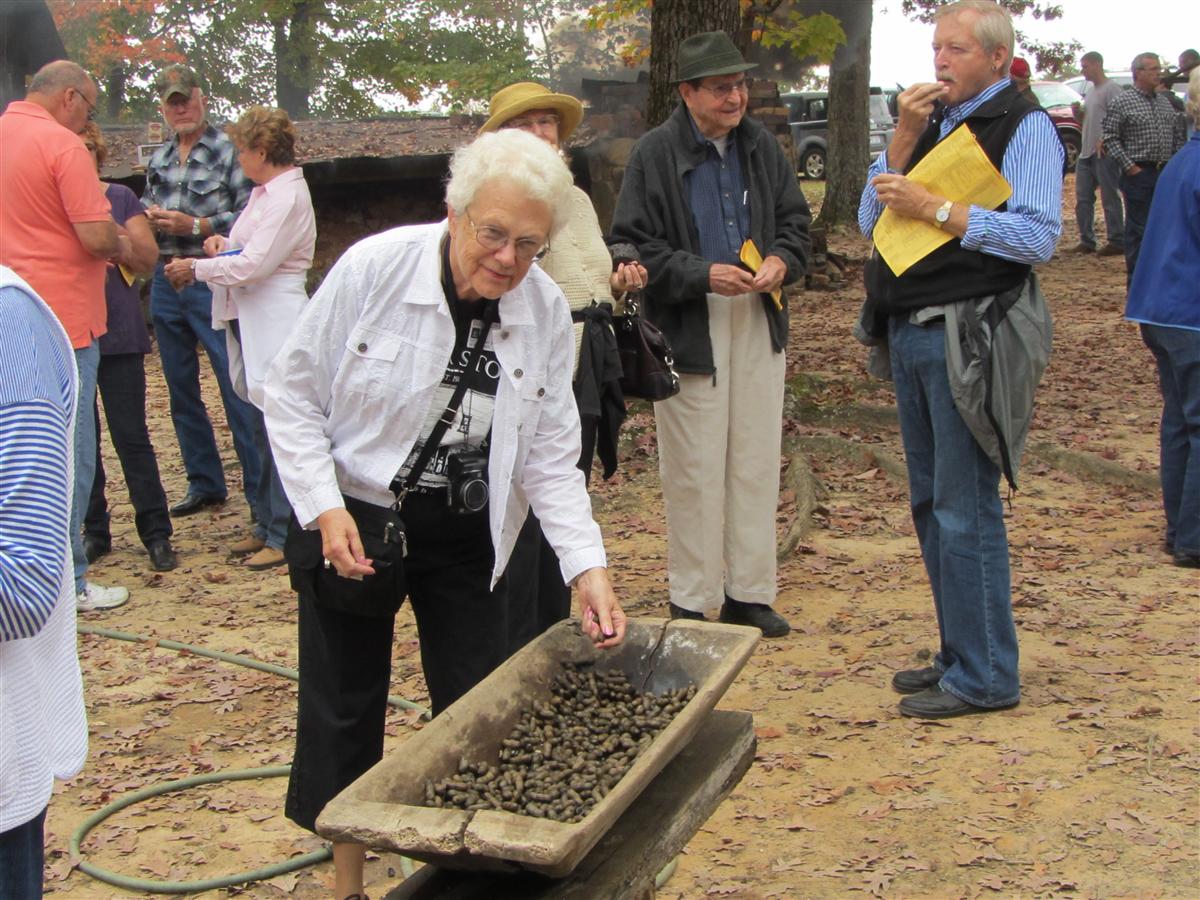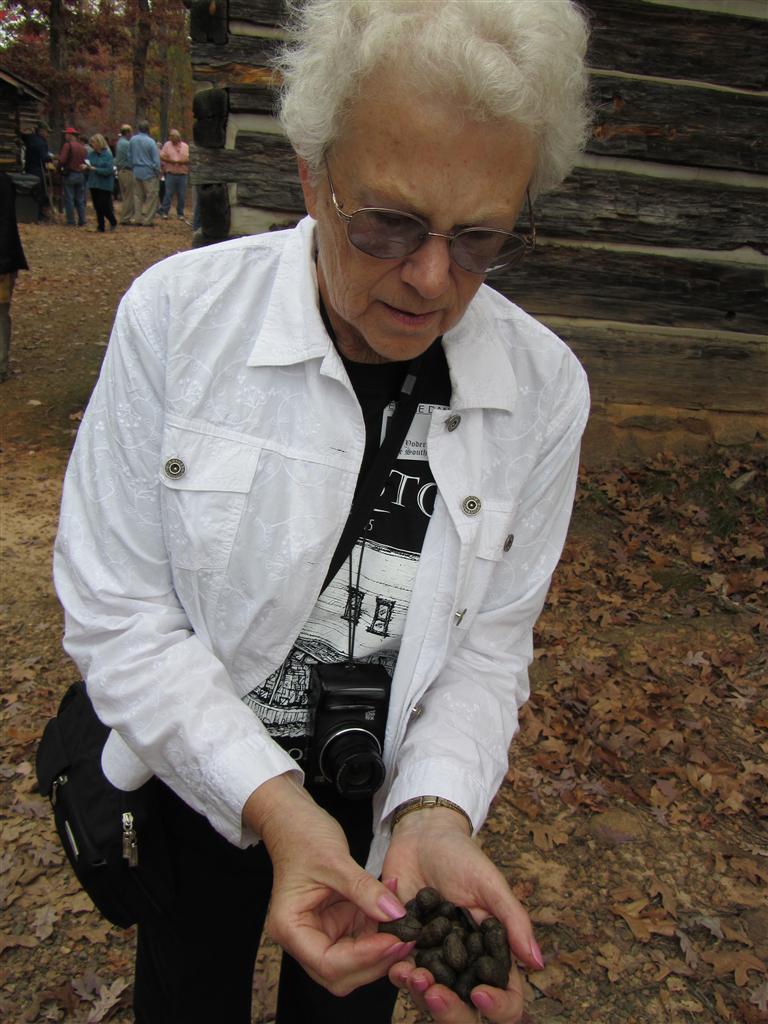 Boiled peanuts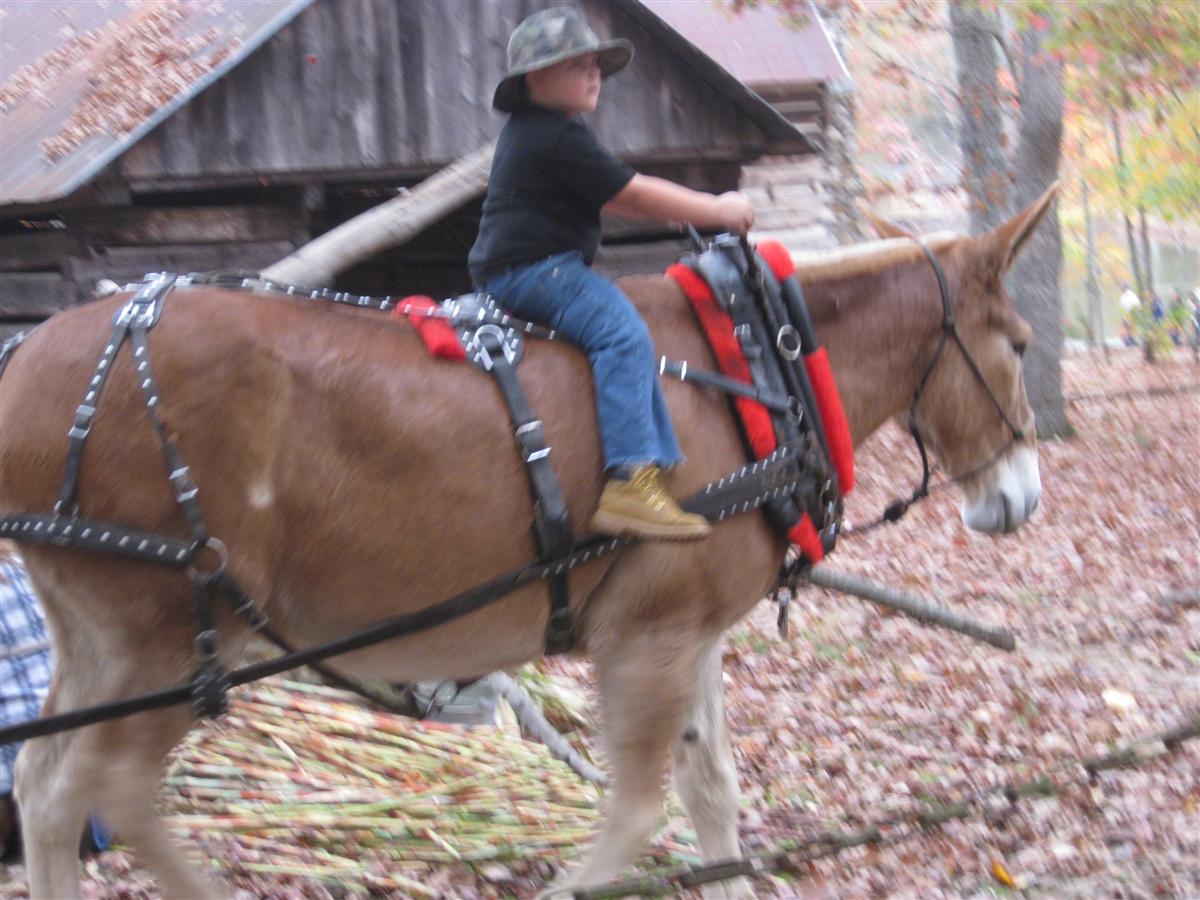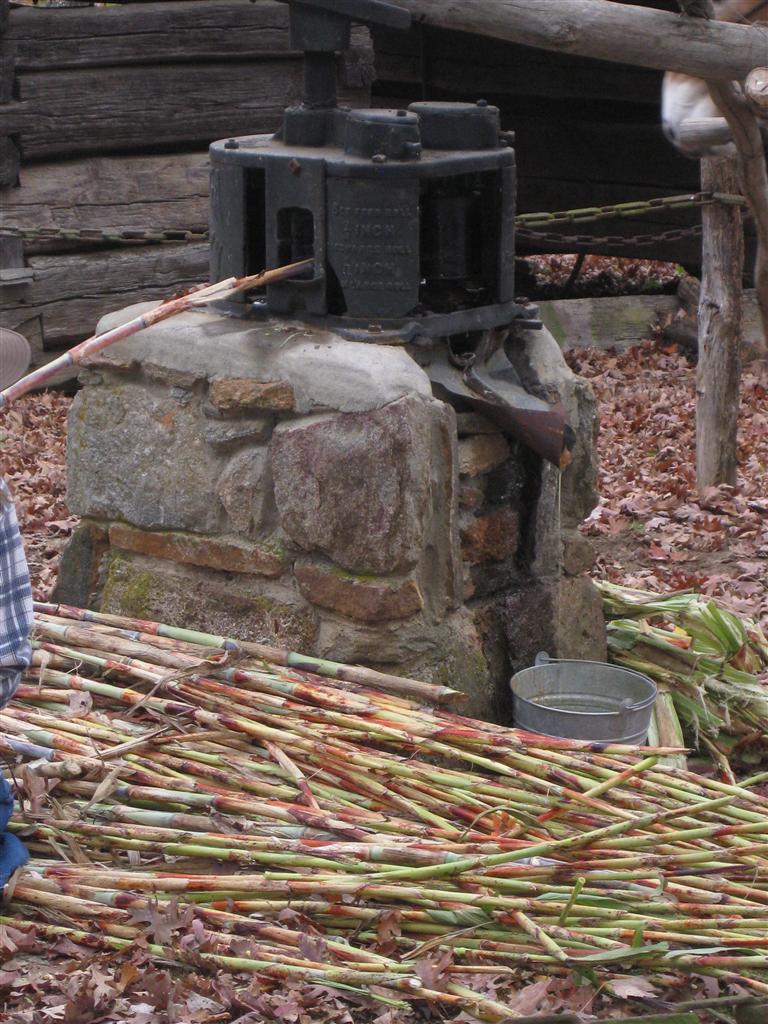 Mule Powered Sugar Cane Press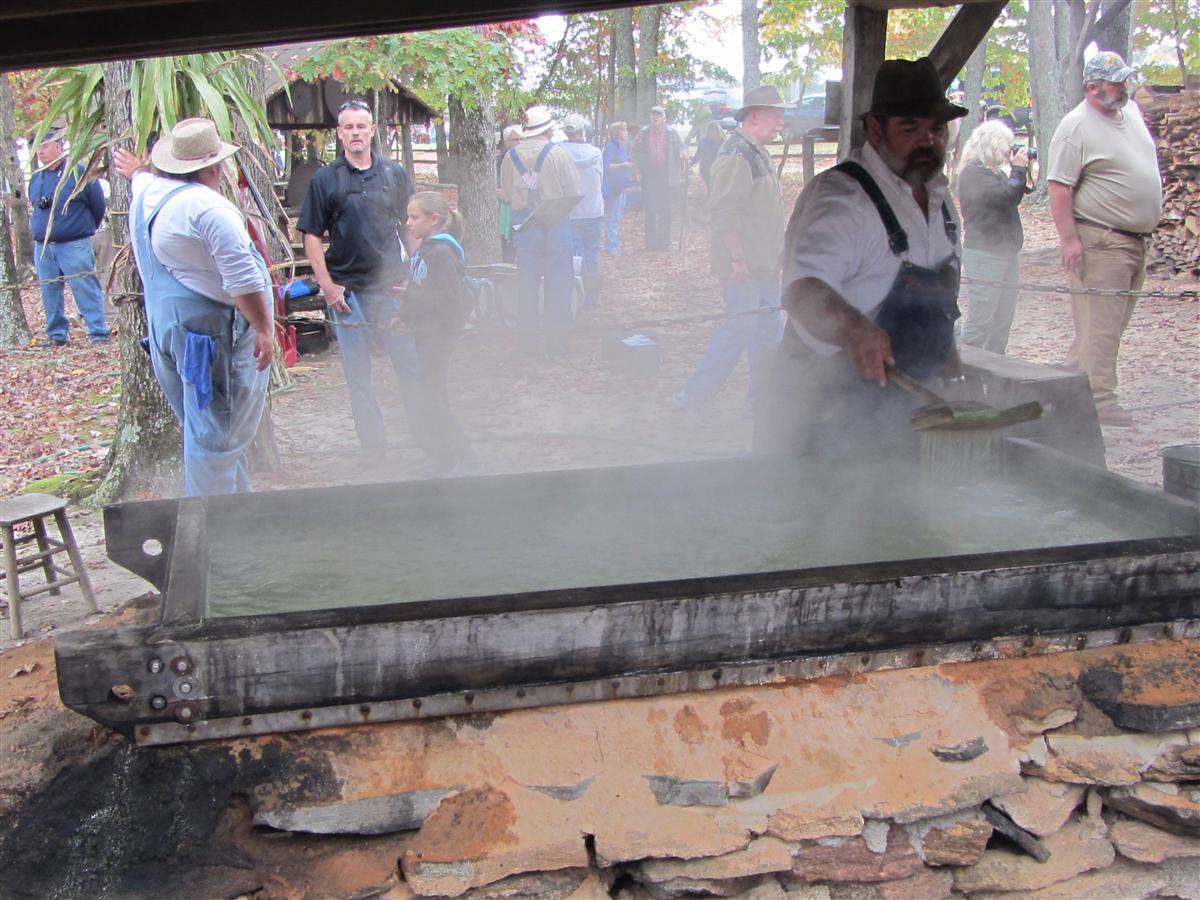 Boiling the sugar cane water (actually sorghum)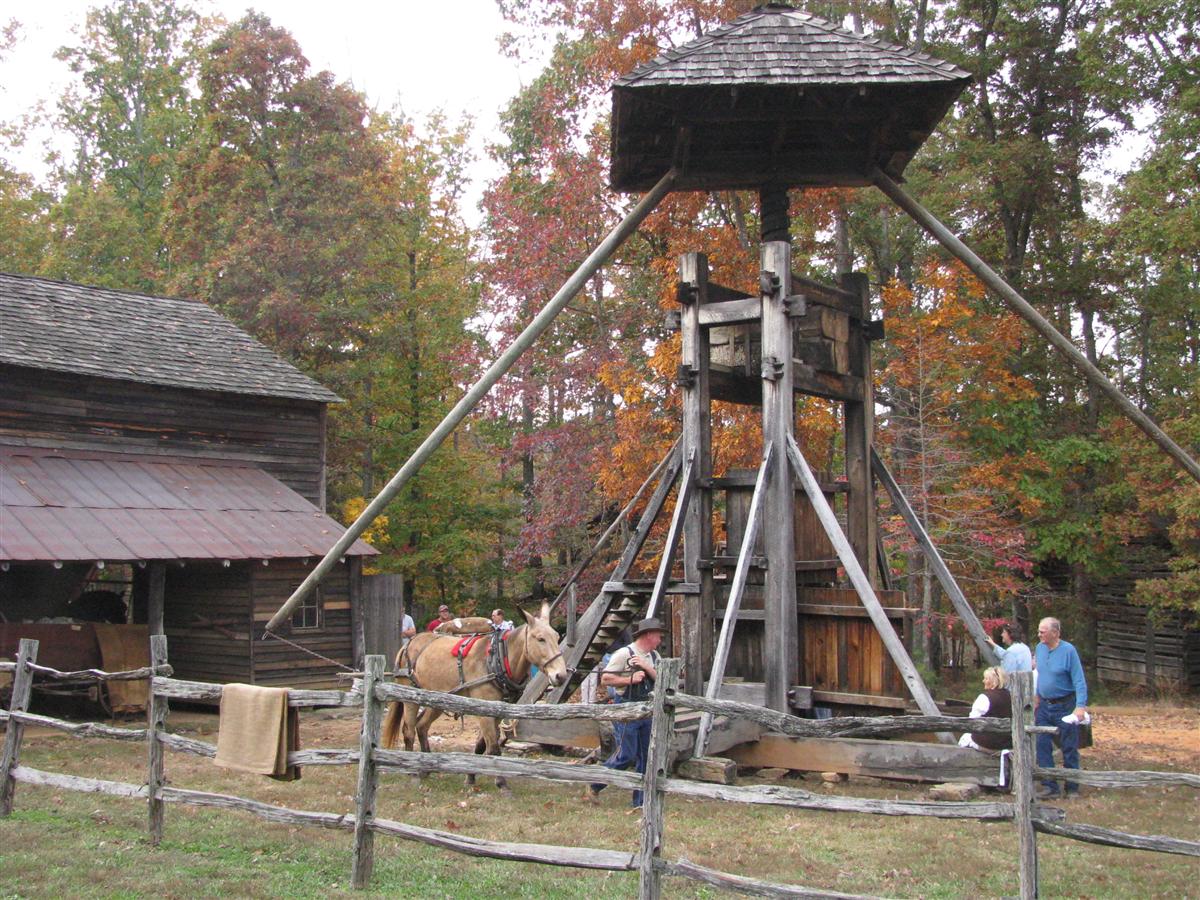 Mechanism to press cotton "lint" into bales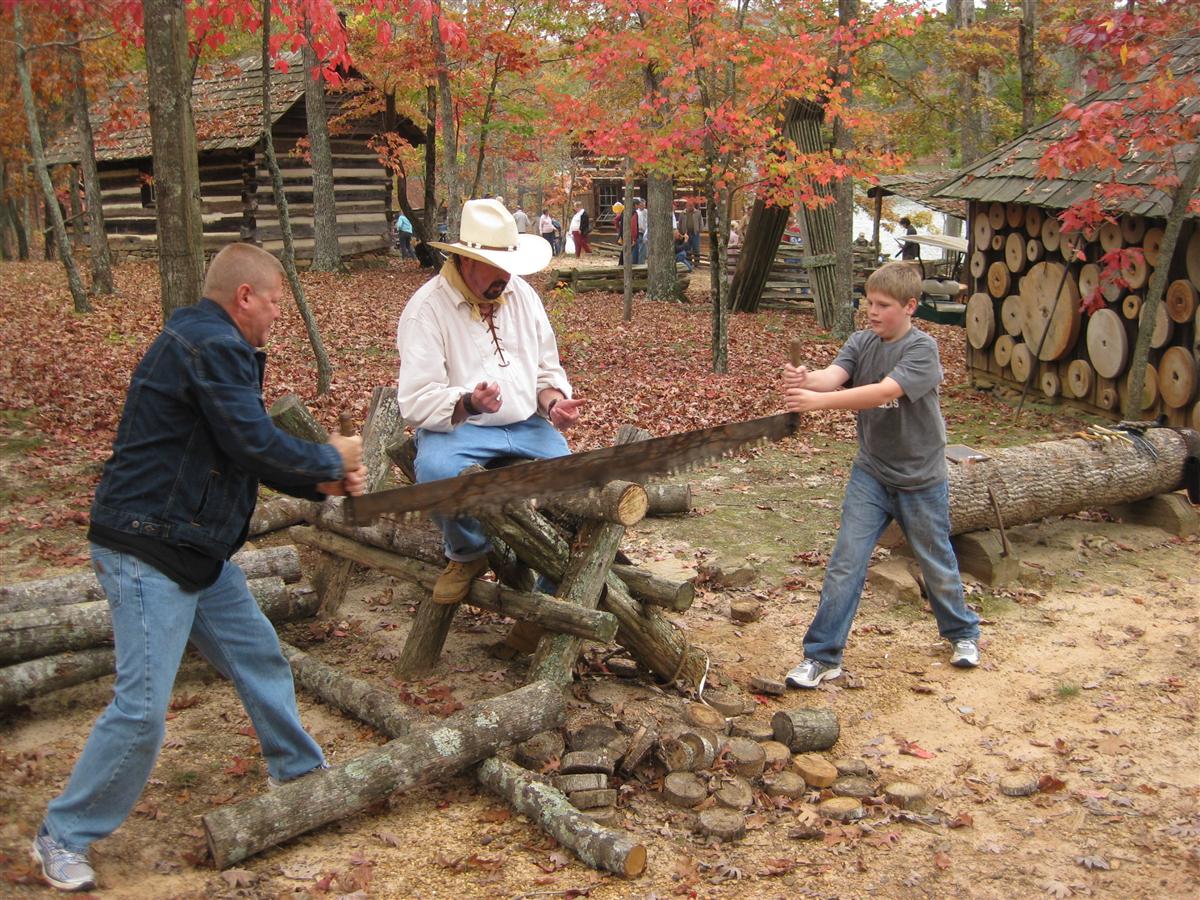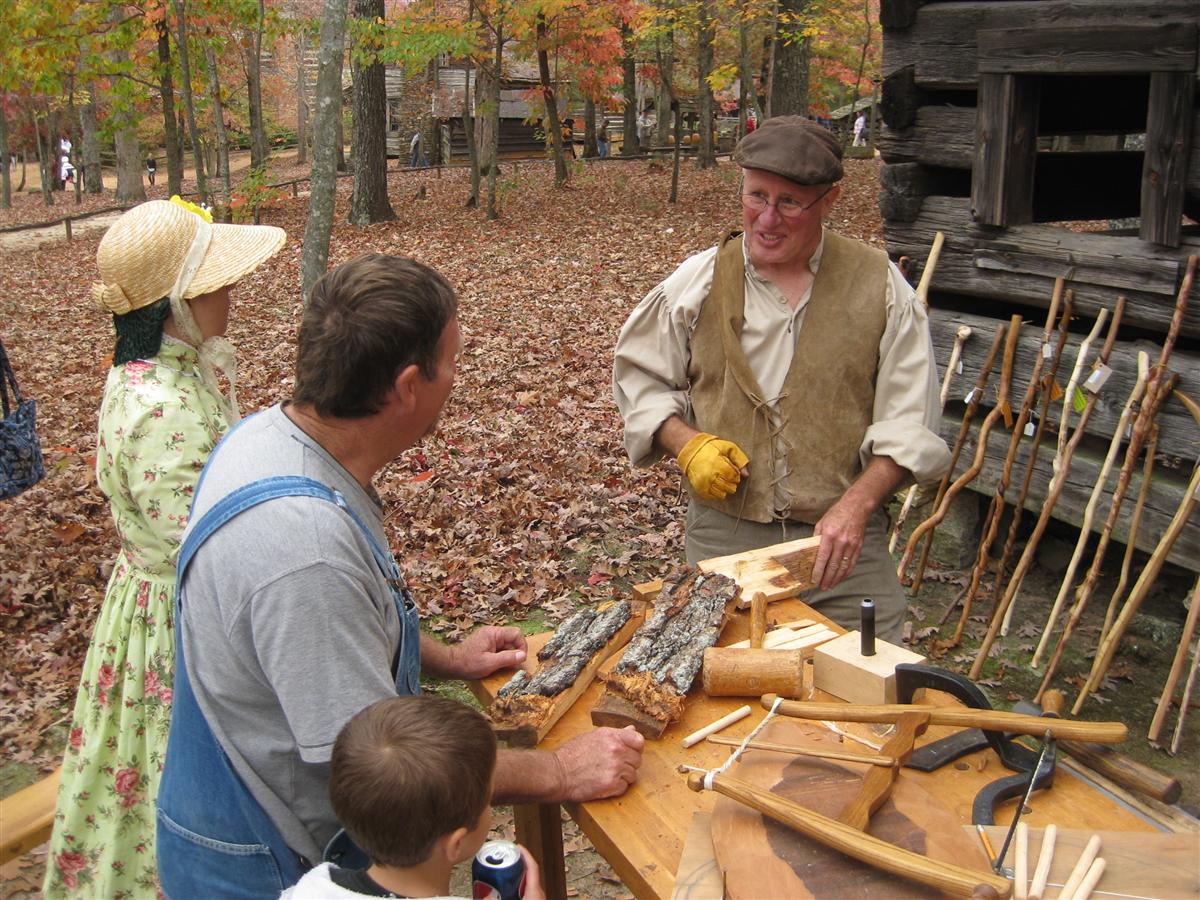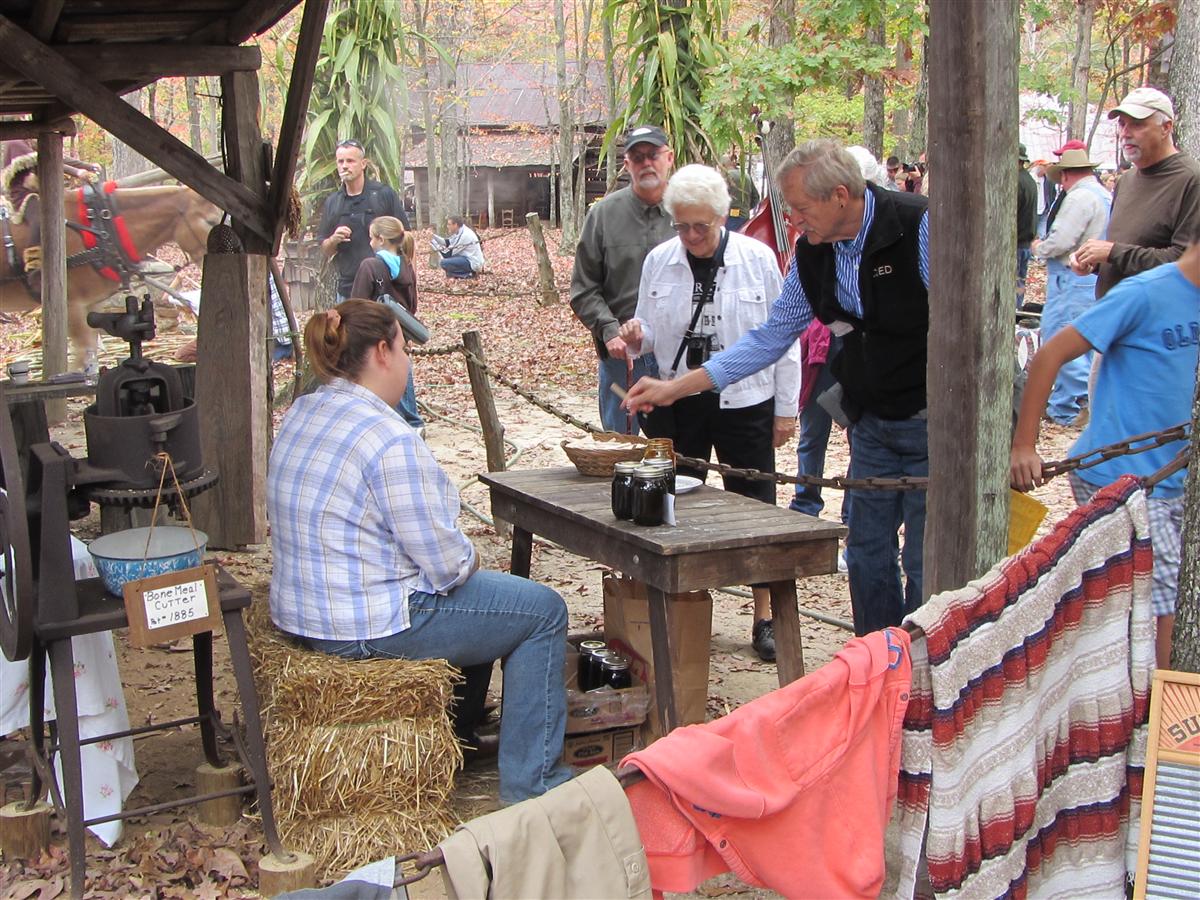 Making lye soap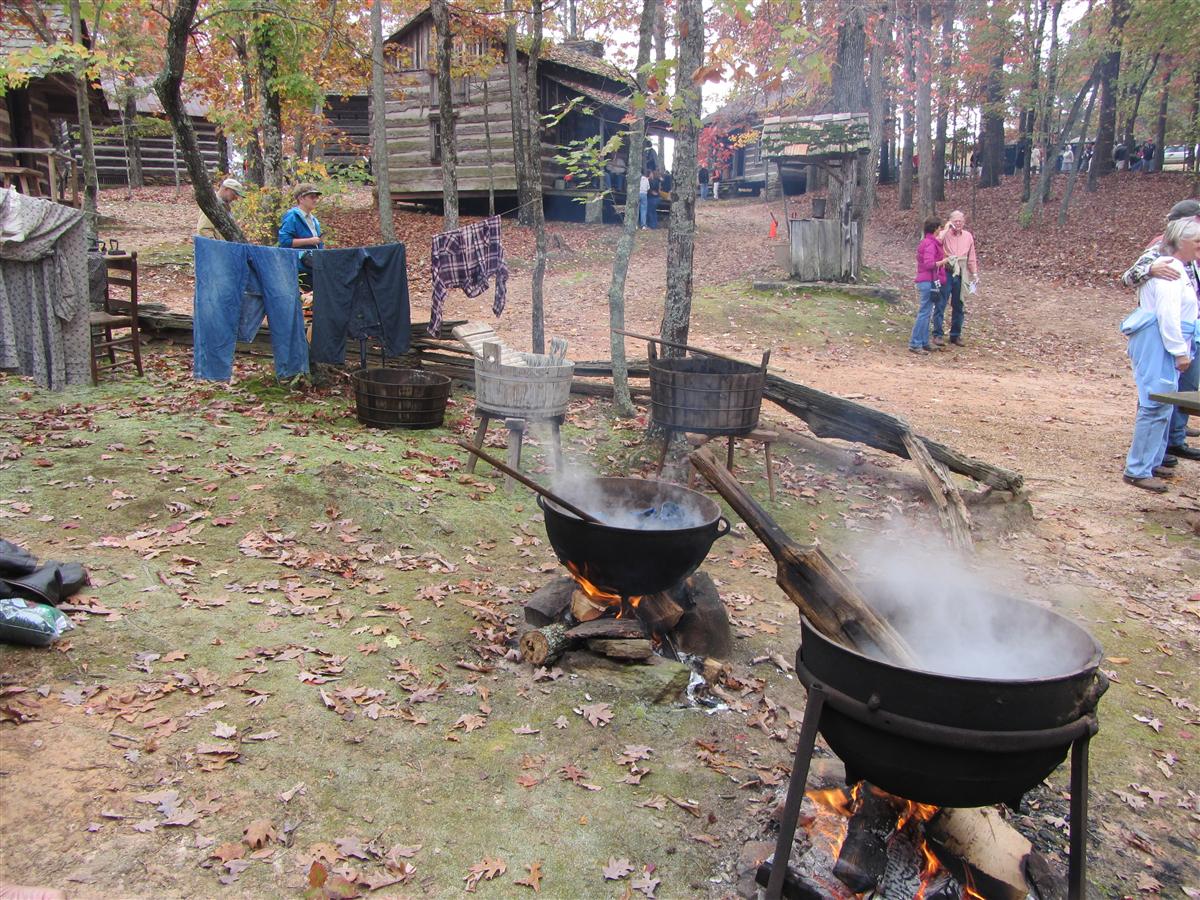 Washing clothes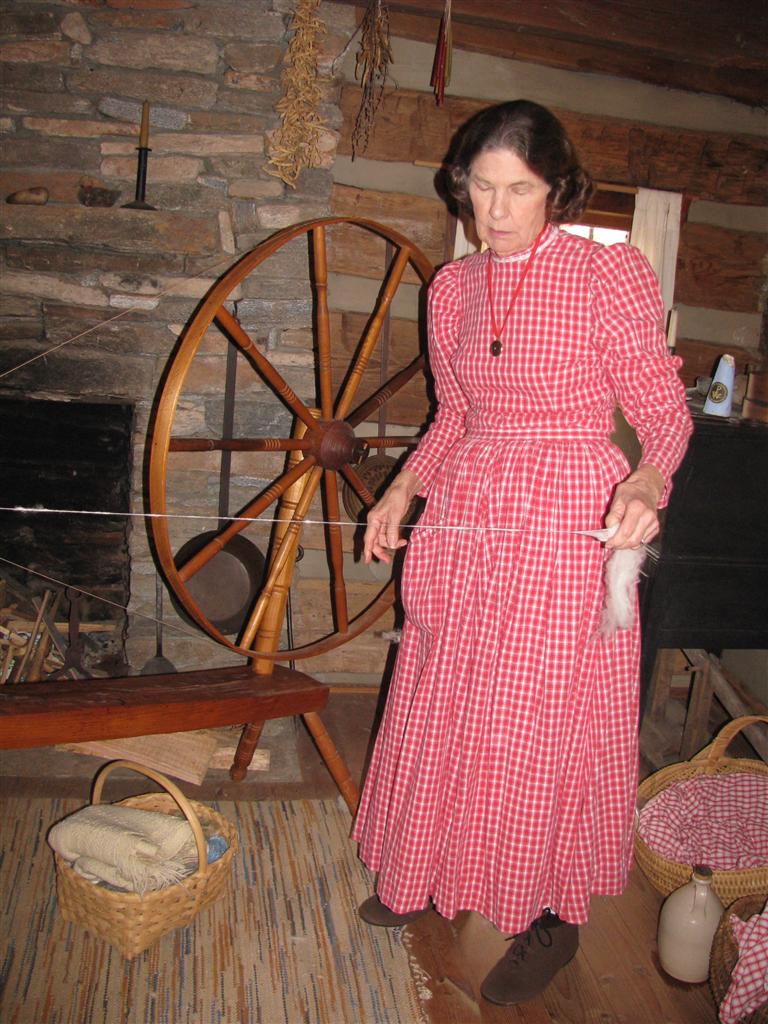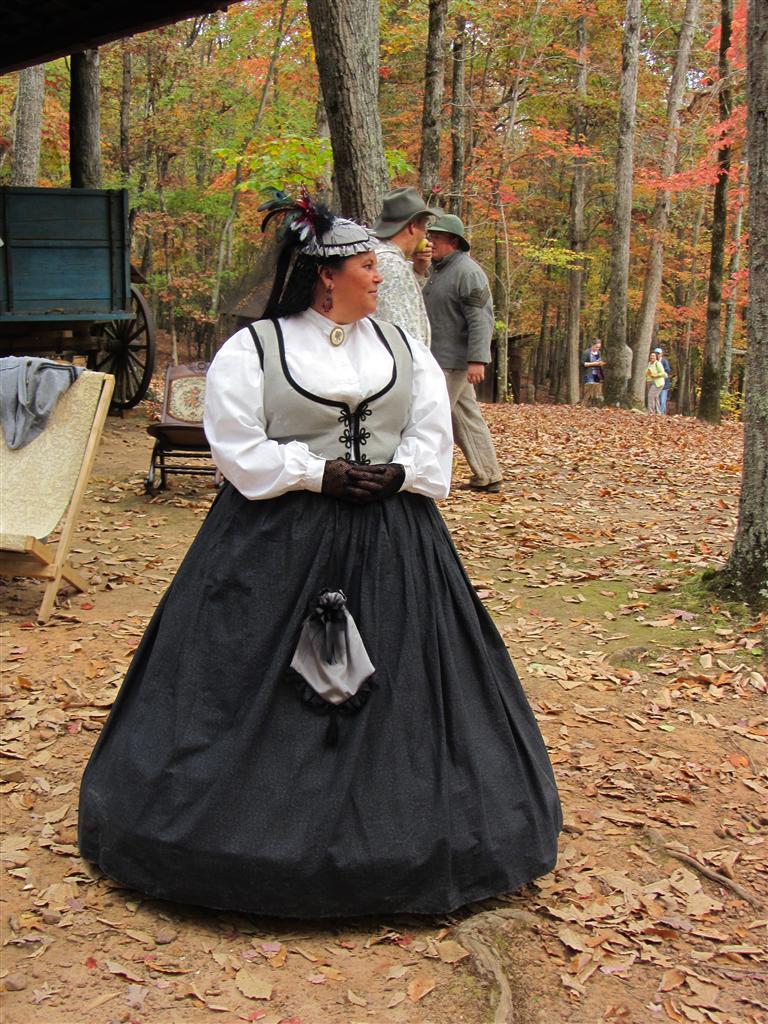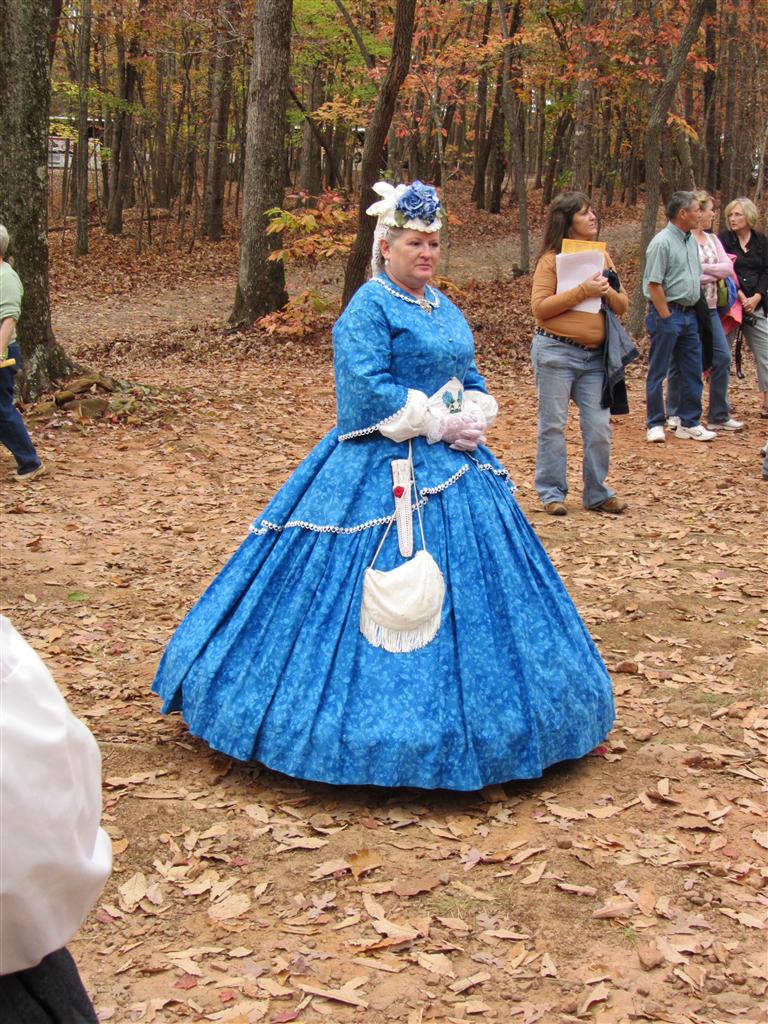 Period costumes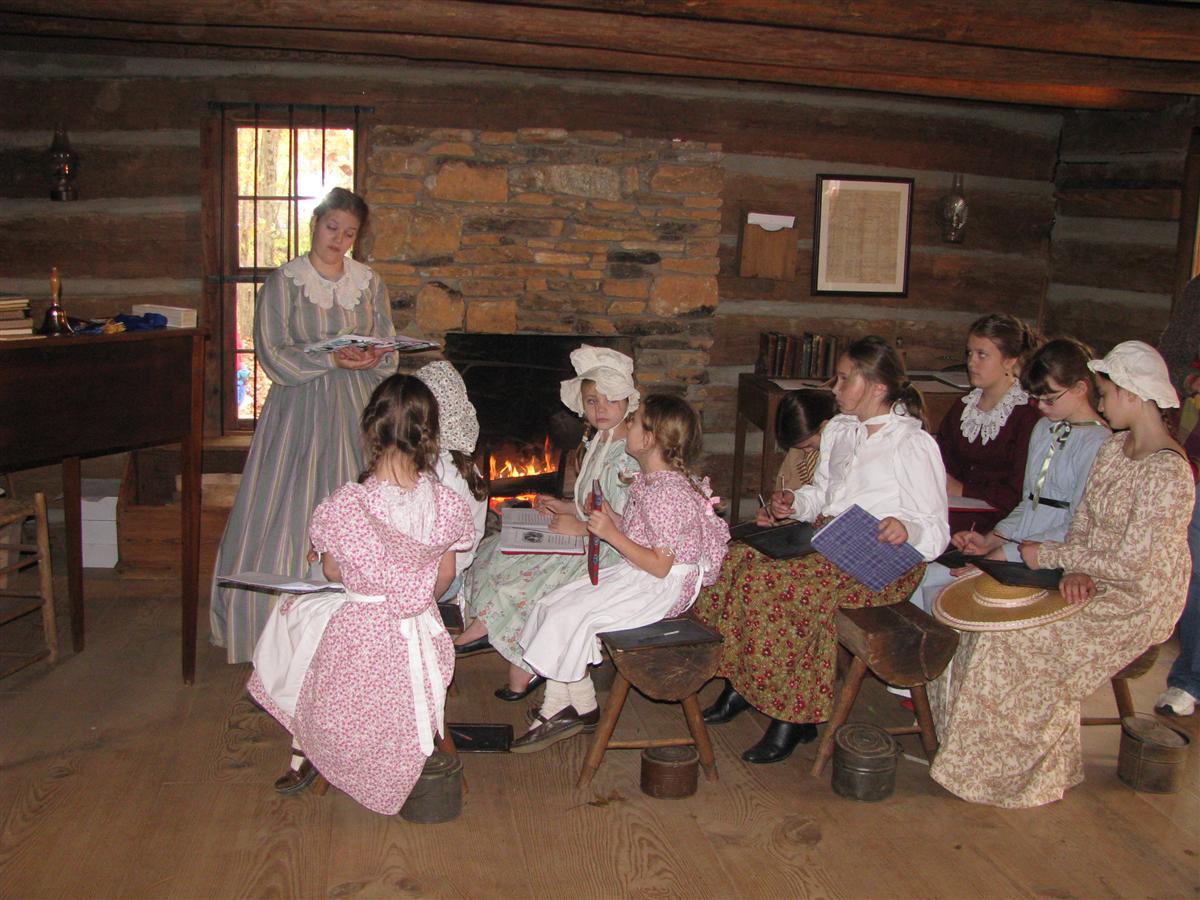 School House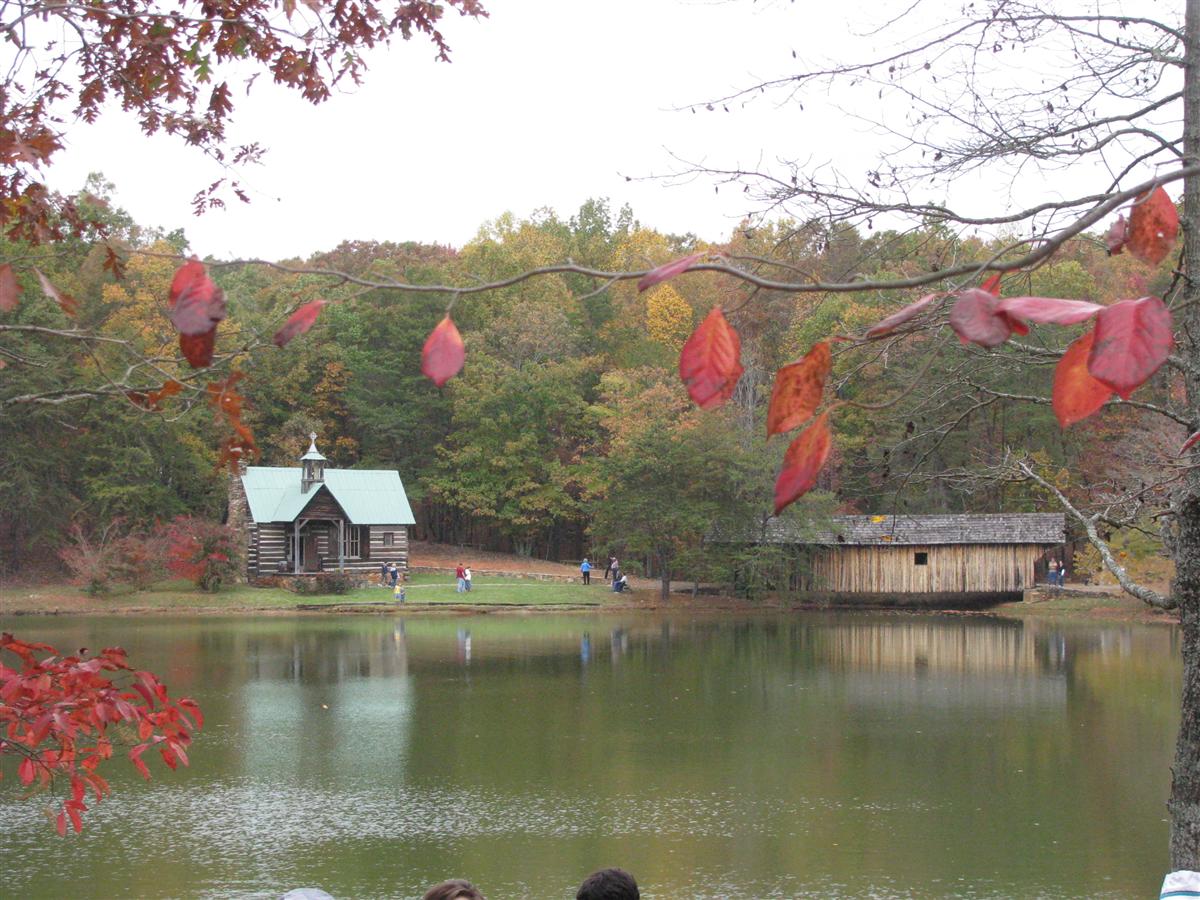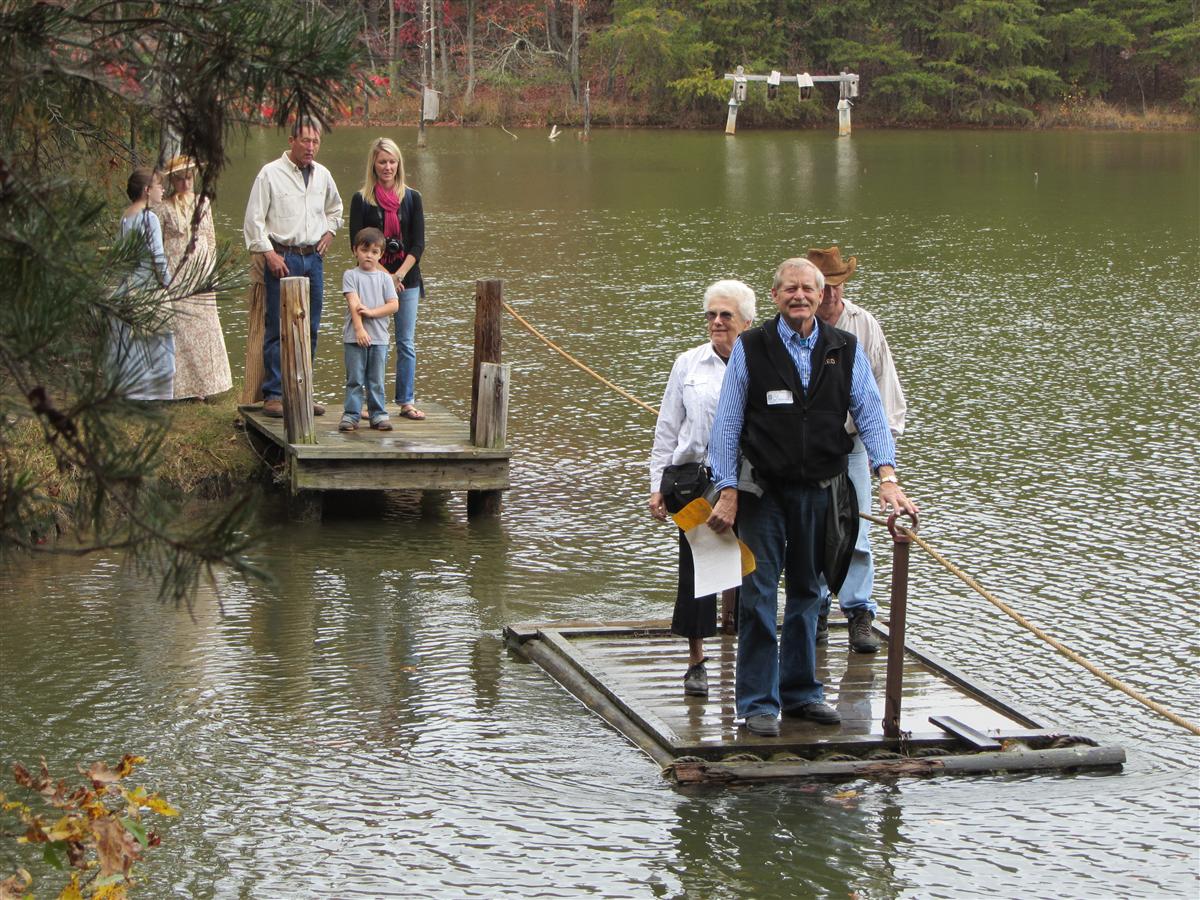 Taking the hand-pulled raft to the fishing house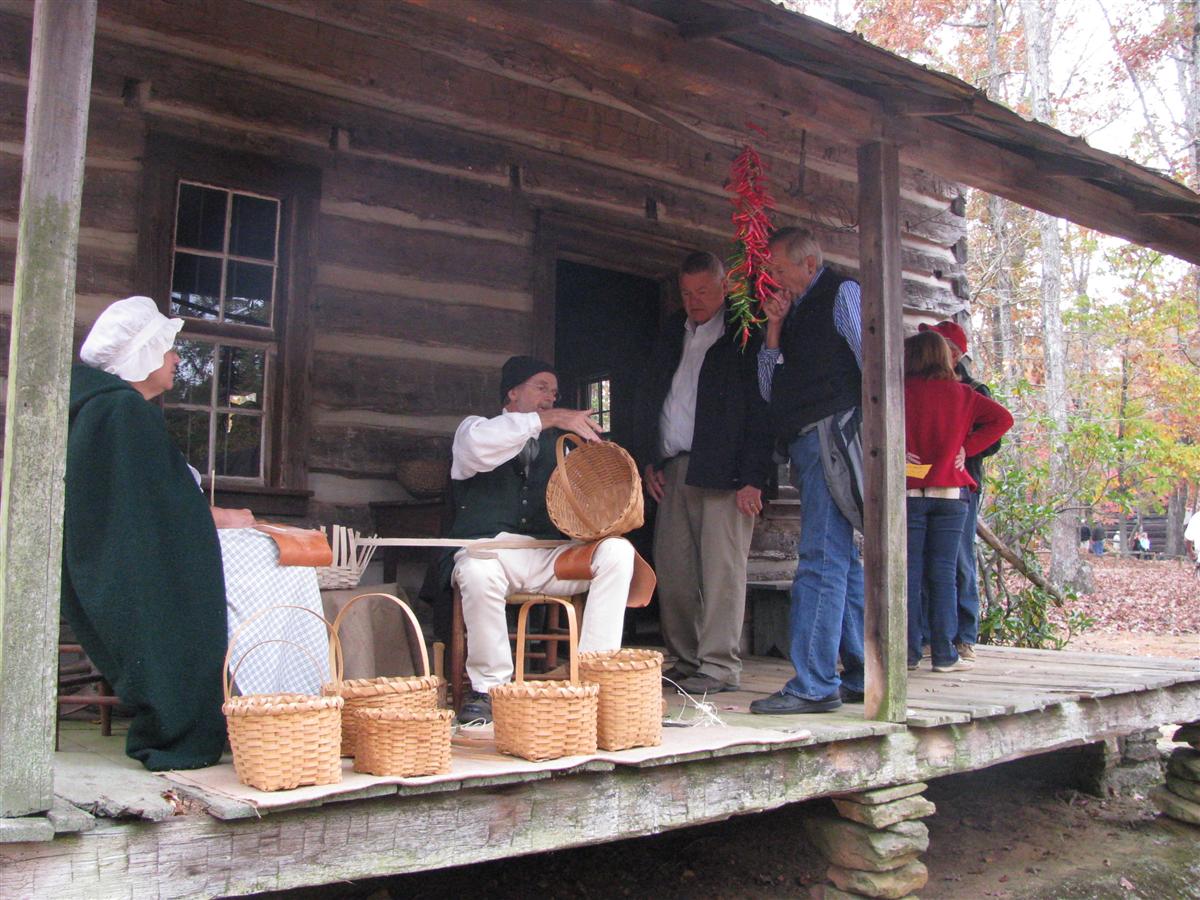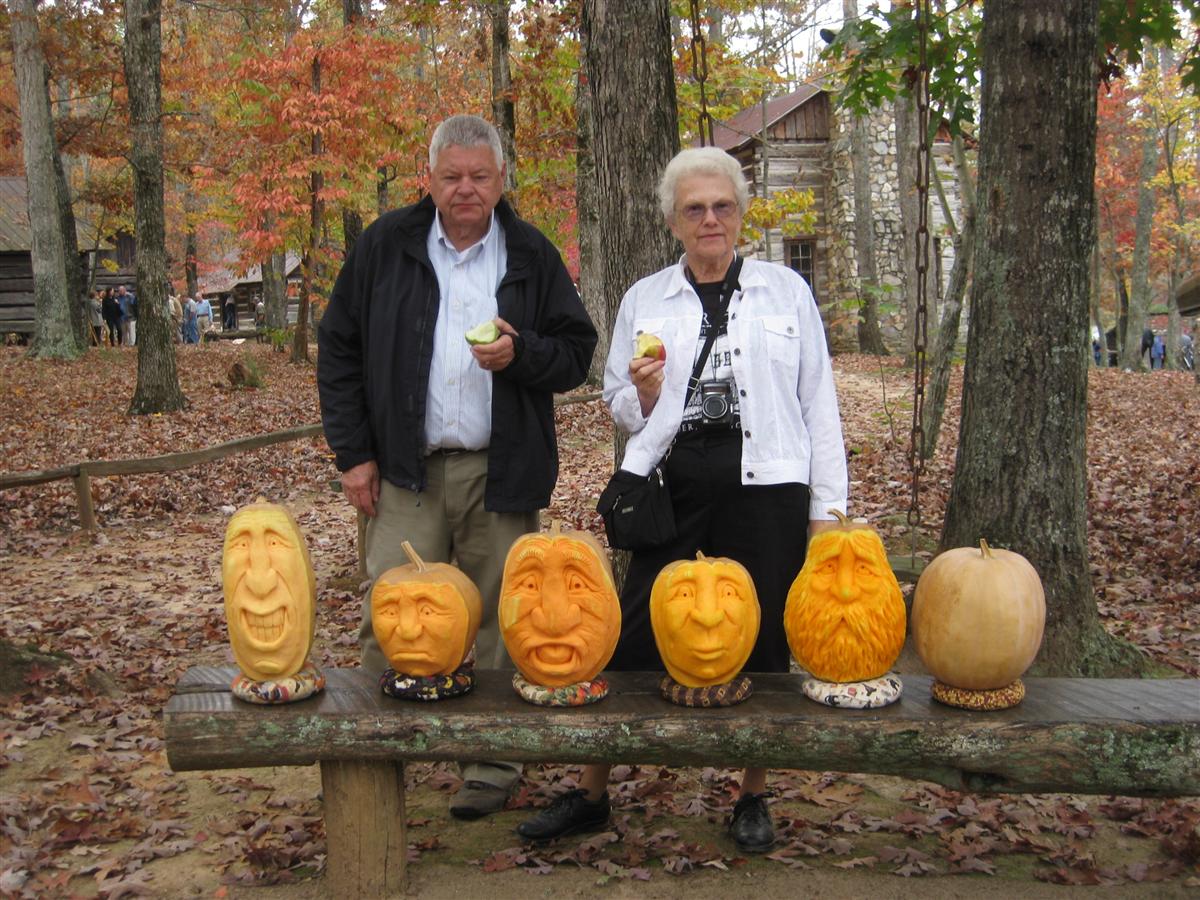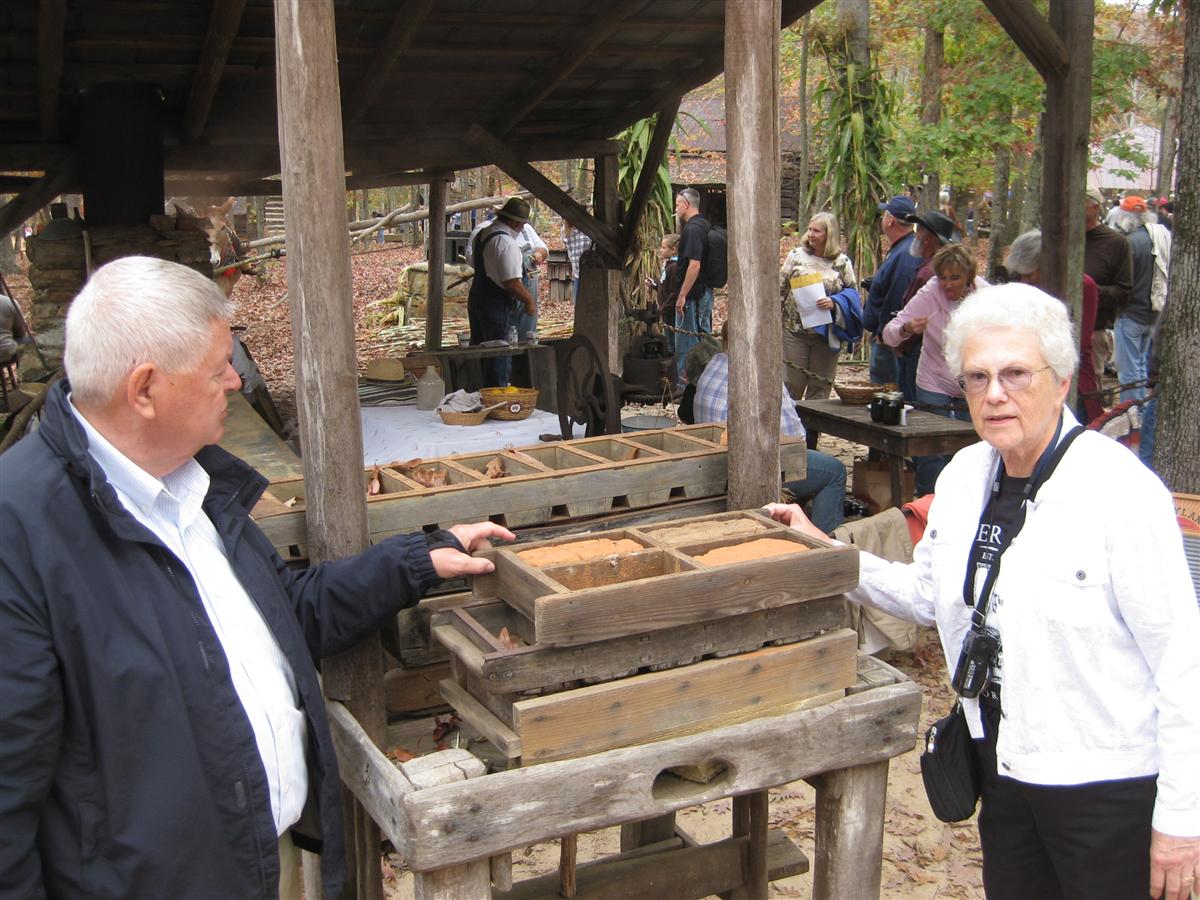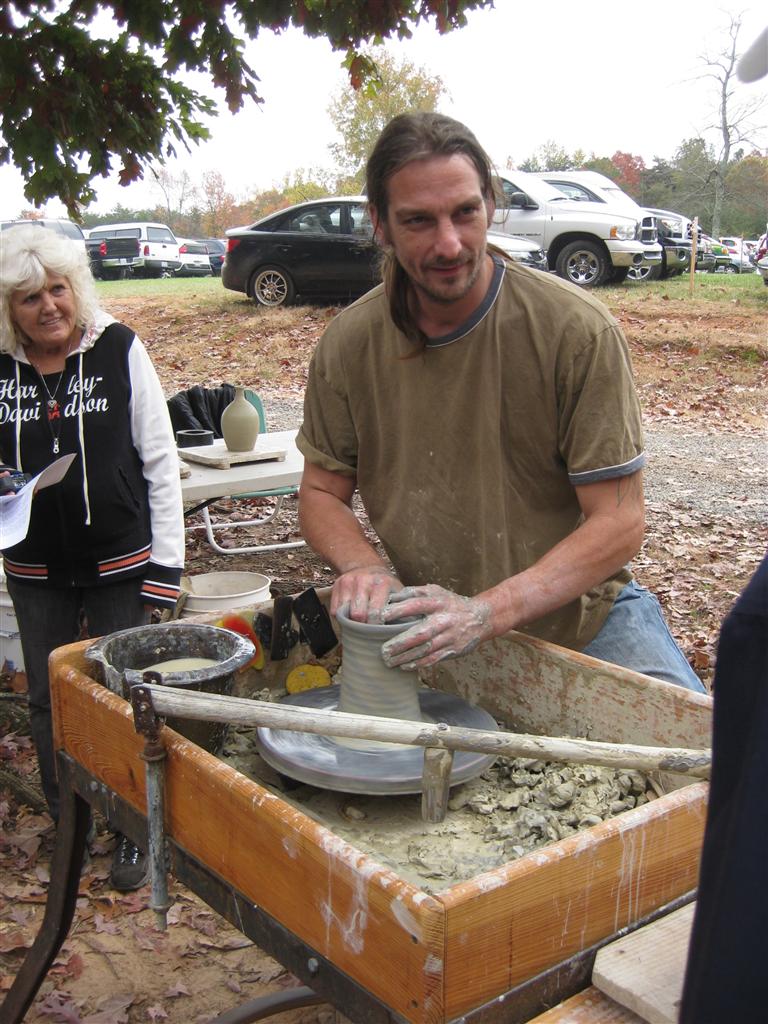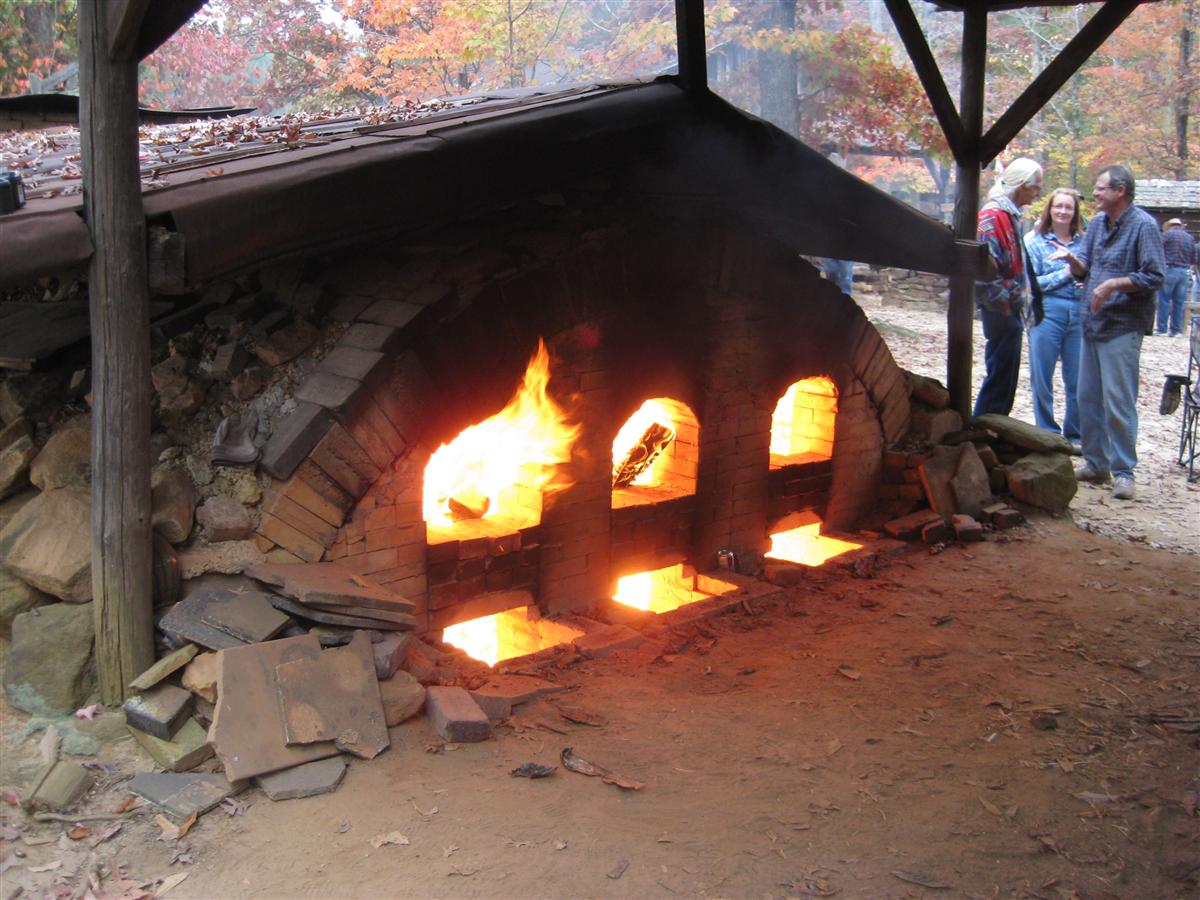 Brick and pottery kiln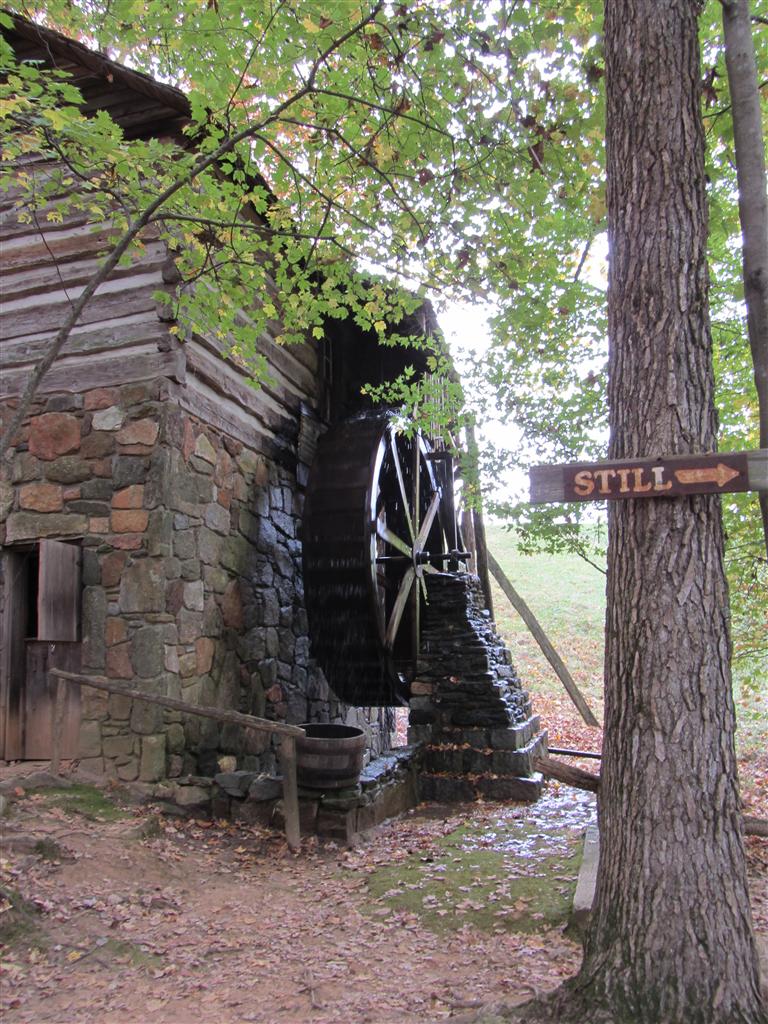 Water wheel for grist mill. We bought some ground corn.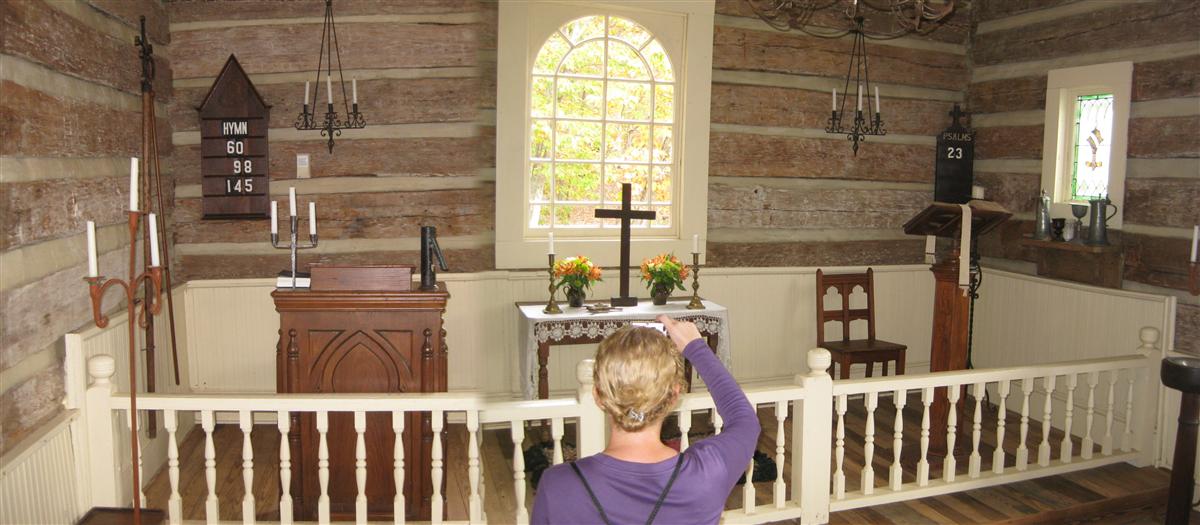 St. Michaels church

Dying wool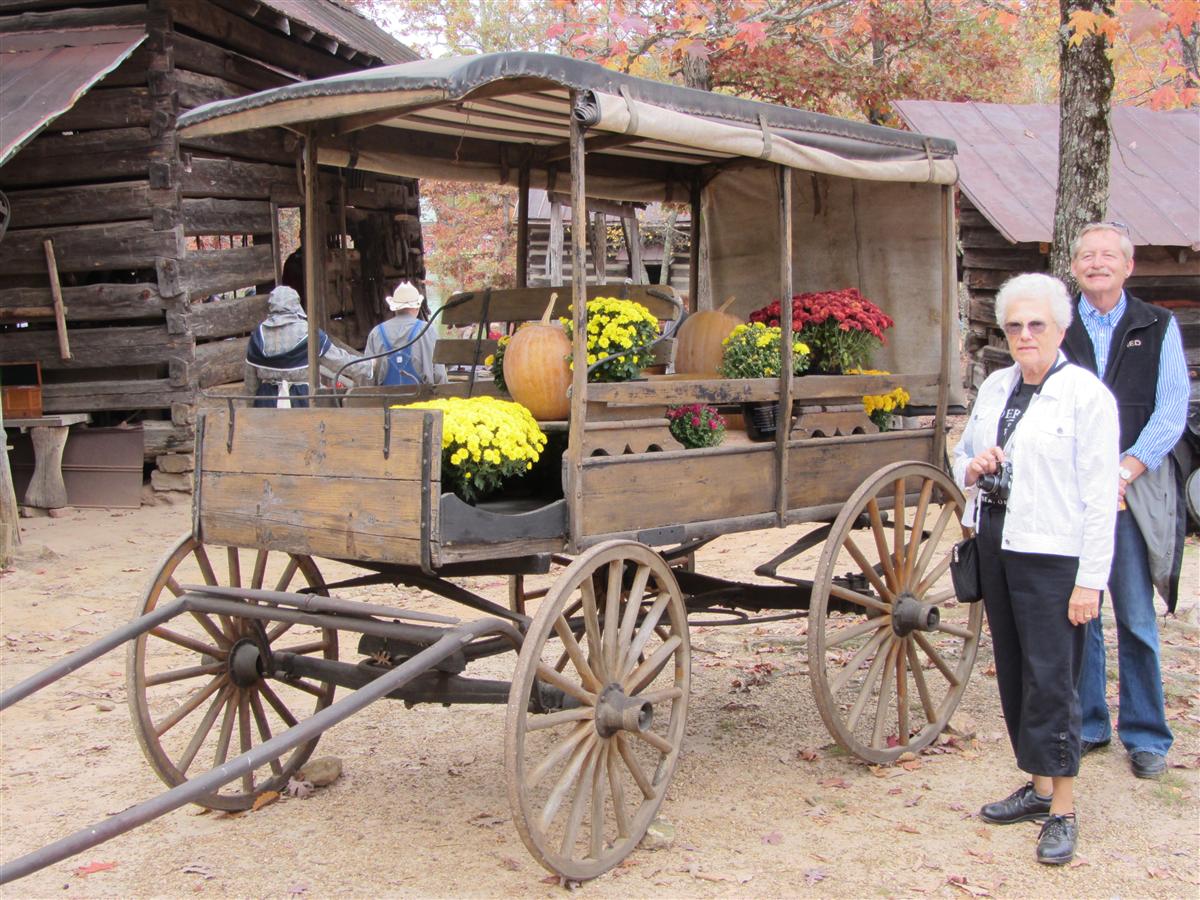 October 29, 2012 Biltmore Estate - Asheville, NC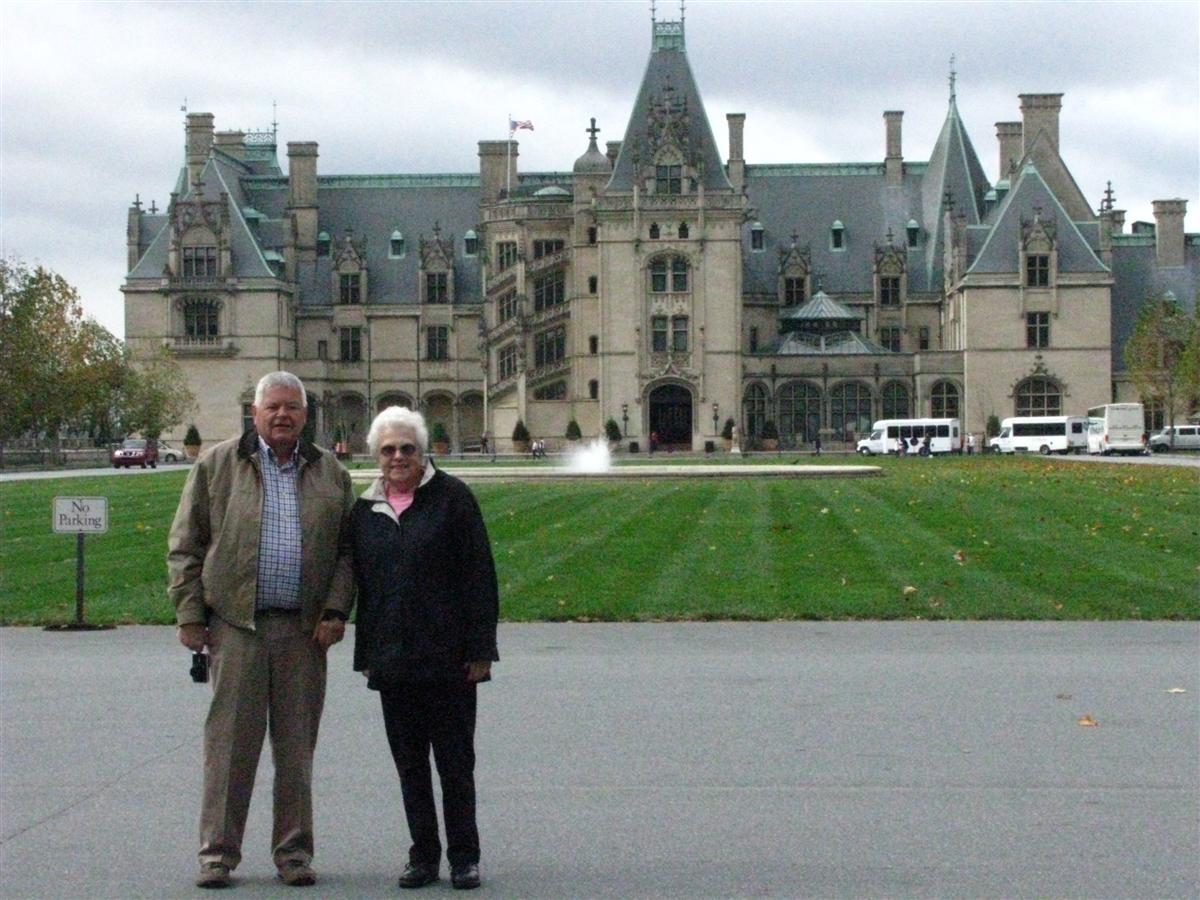 On our last full day on this trip, we went to the Biltmore Estate in Asheville. We bought the audio tour which gave us a lot of additional information plus descriptions from the descendants of George Washington Vanderbilt (who built this mansion).
George Vanderbilt was grandson of Cornelius (The Commodore) Vanderbilt. It was built in 1898. The building is the largest privatley owned home in the US (four acres of floor space!)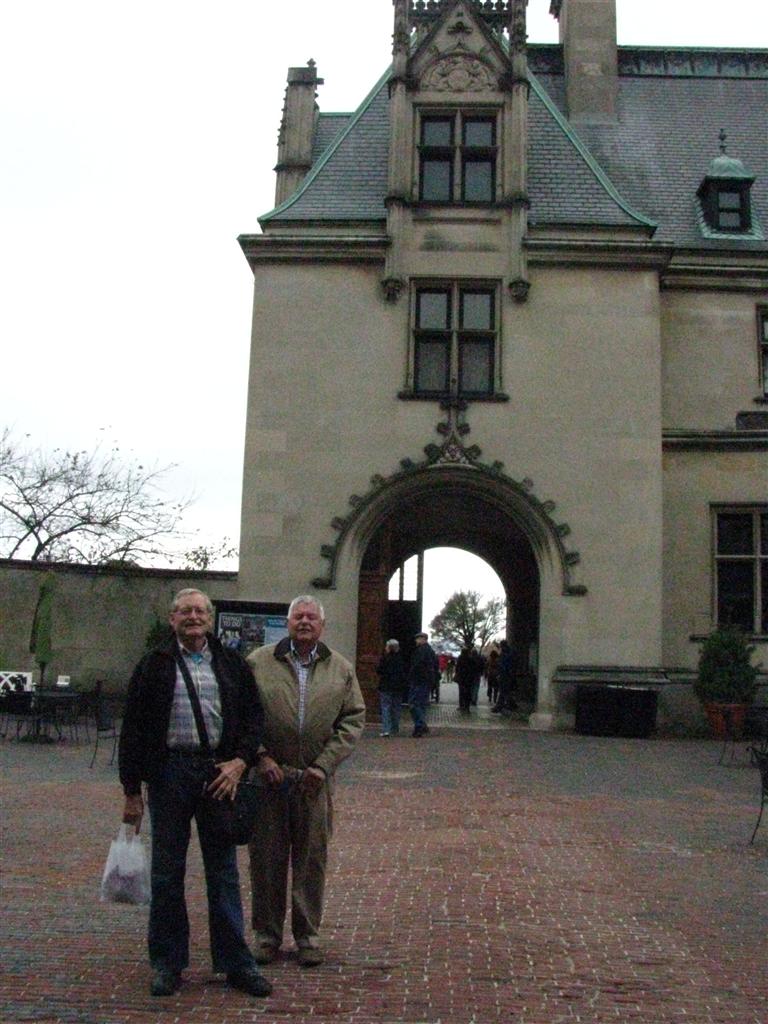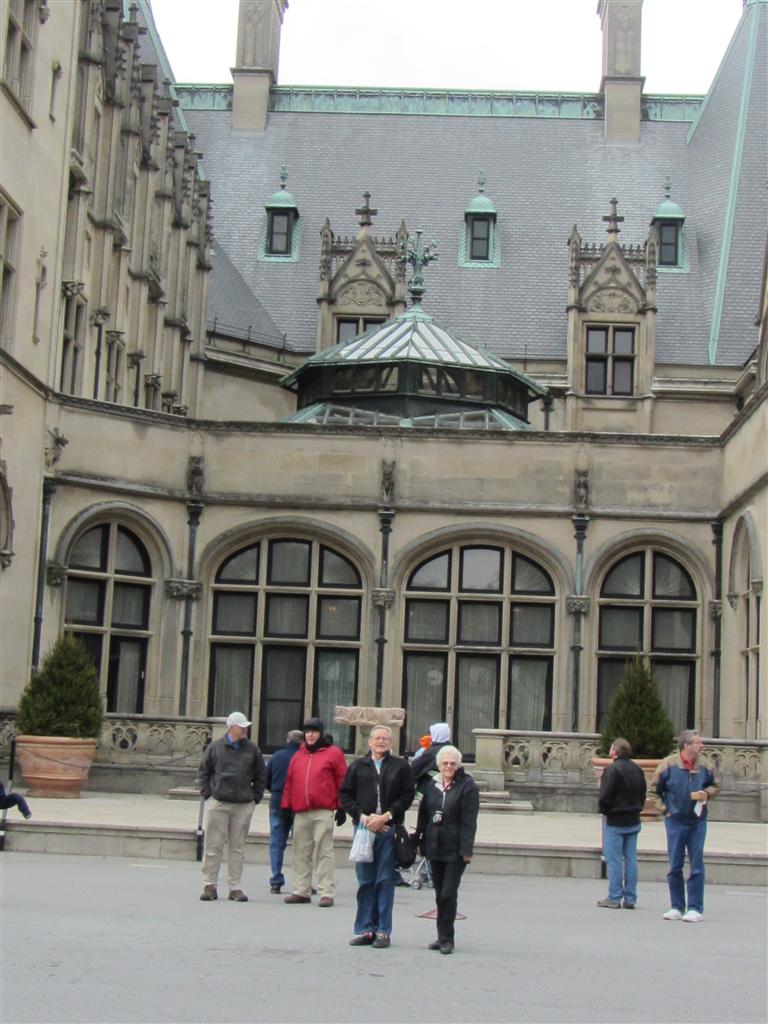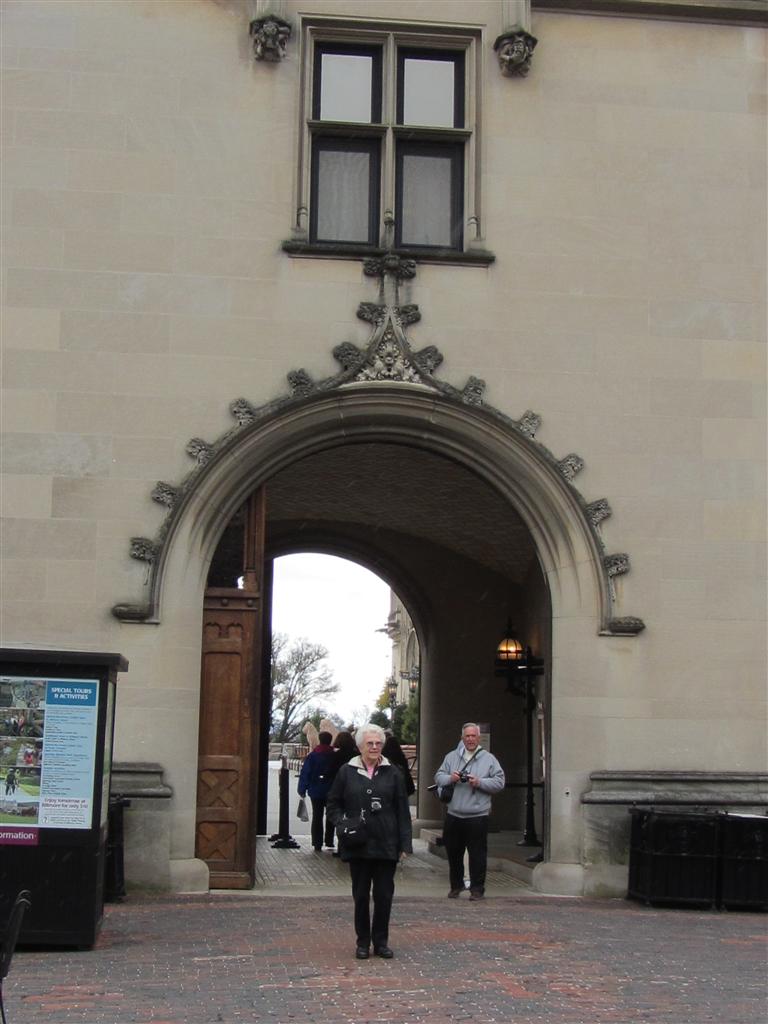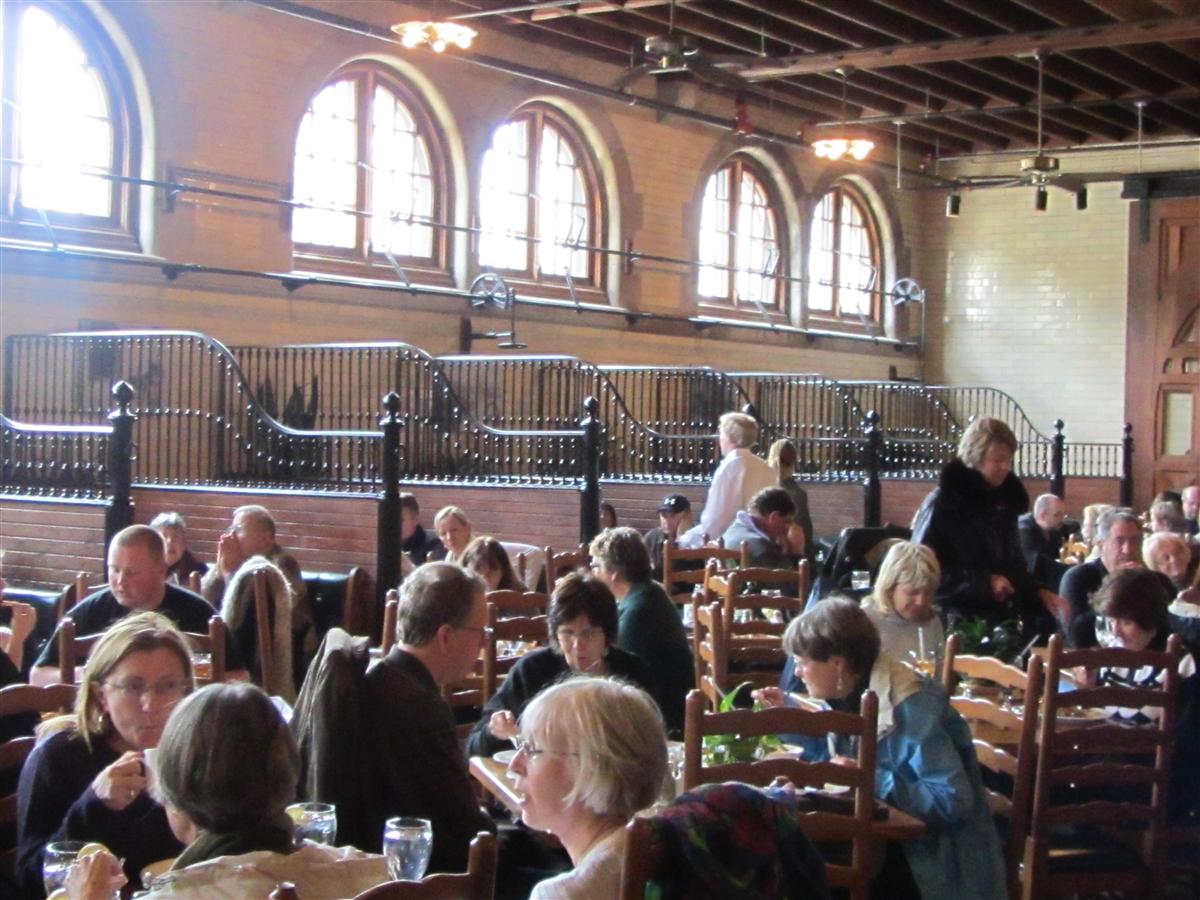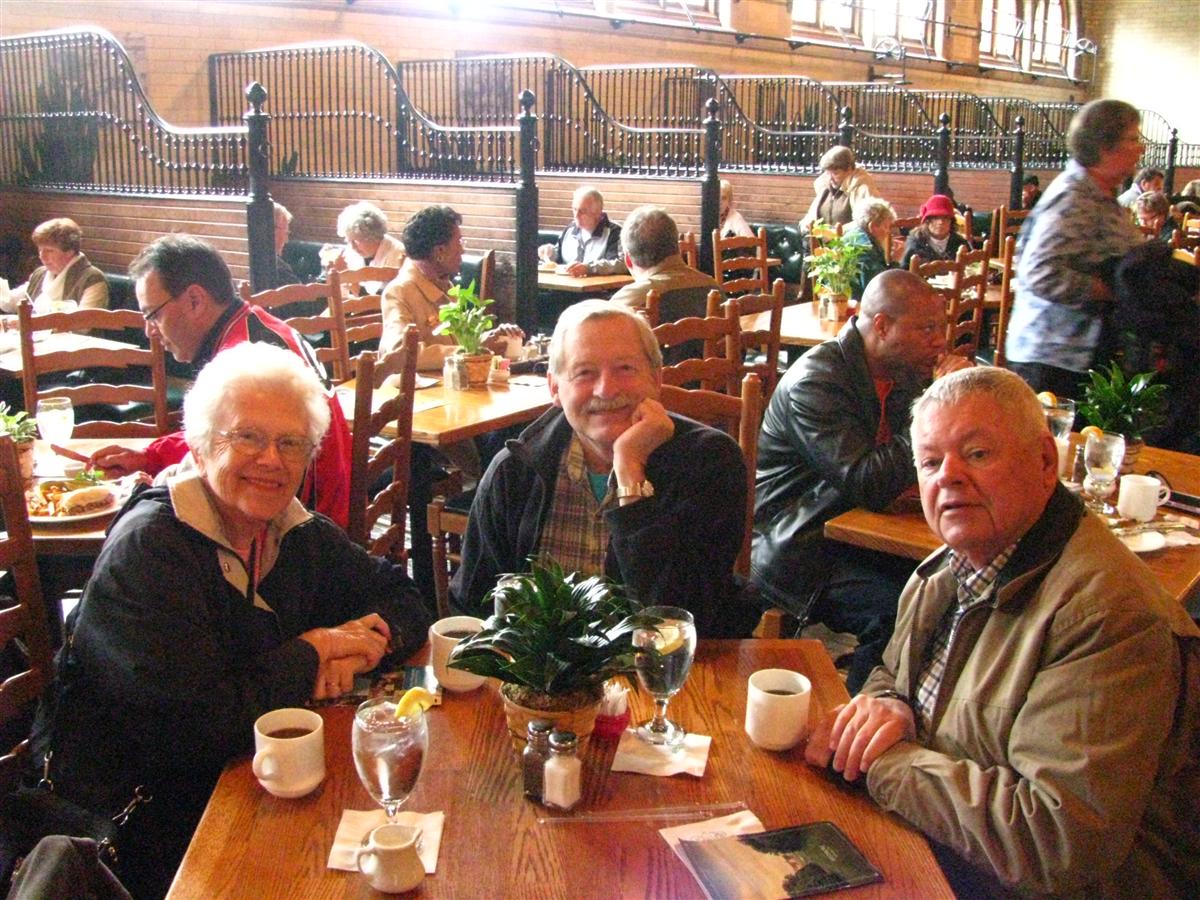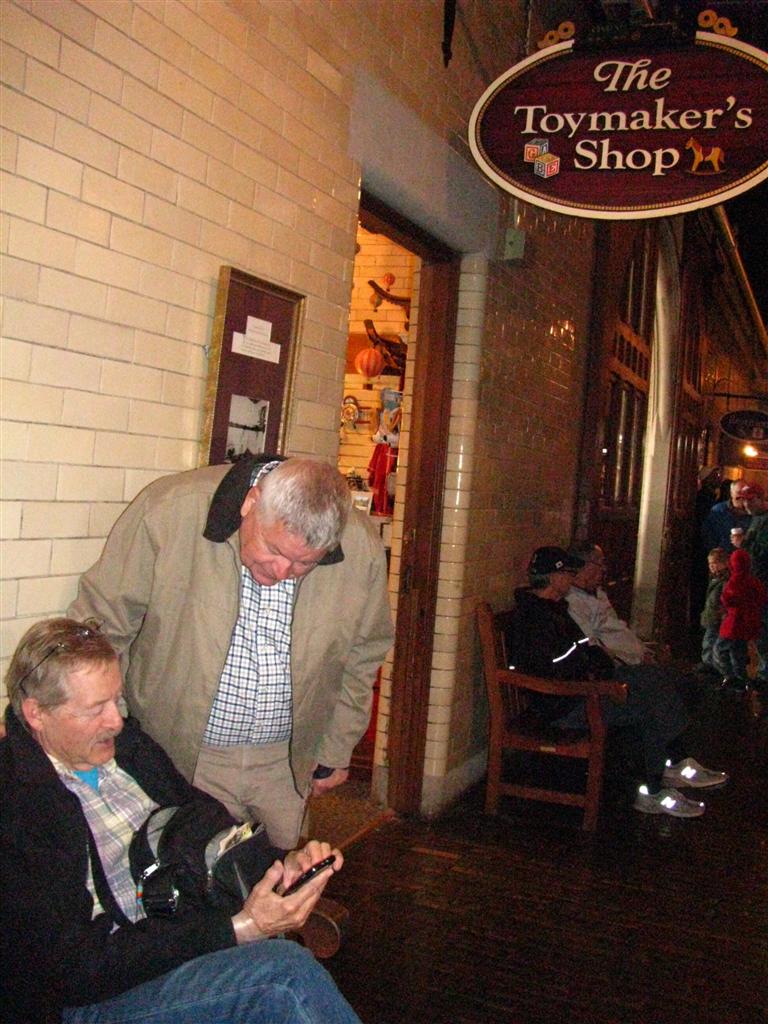 After the self guided tour, we had lunch in the Stable Cafe (the old stables!)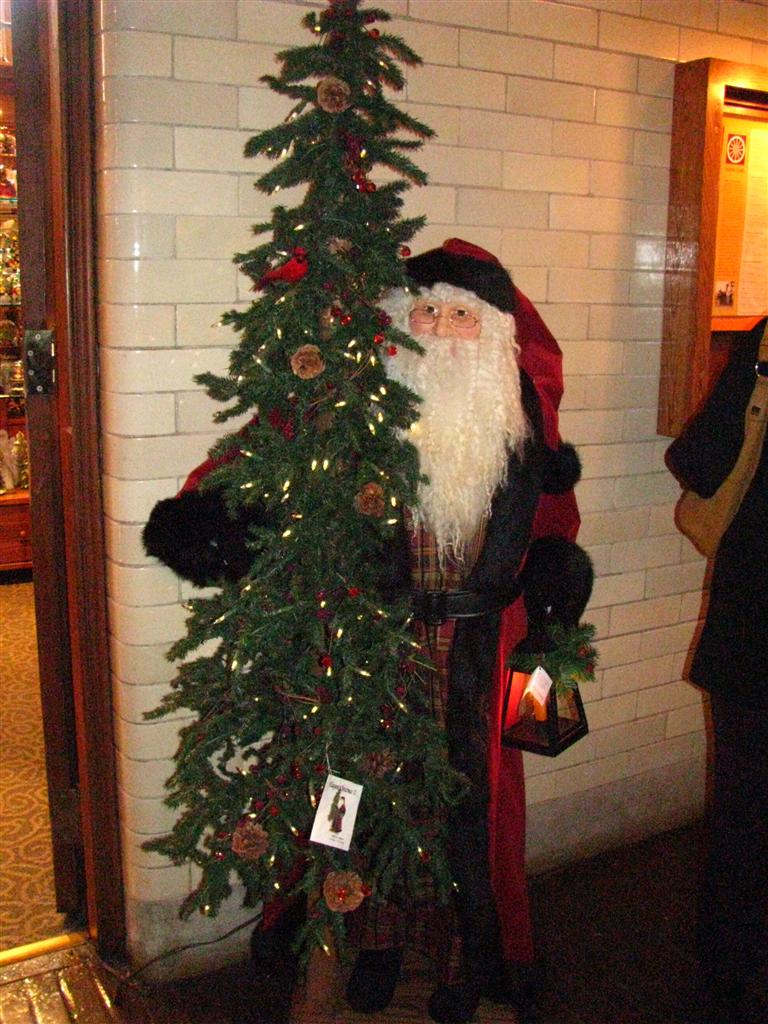 Christmas decorations were being hung.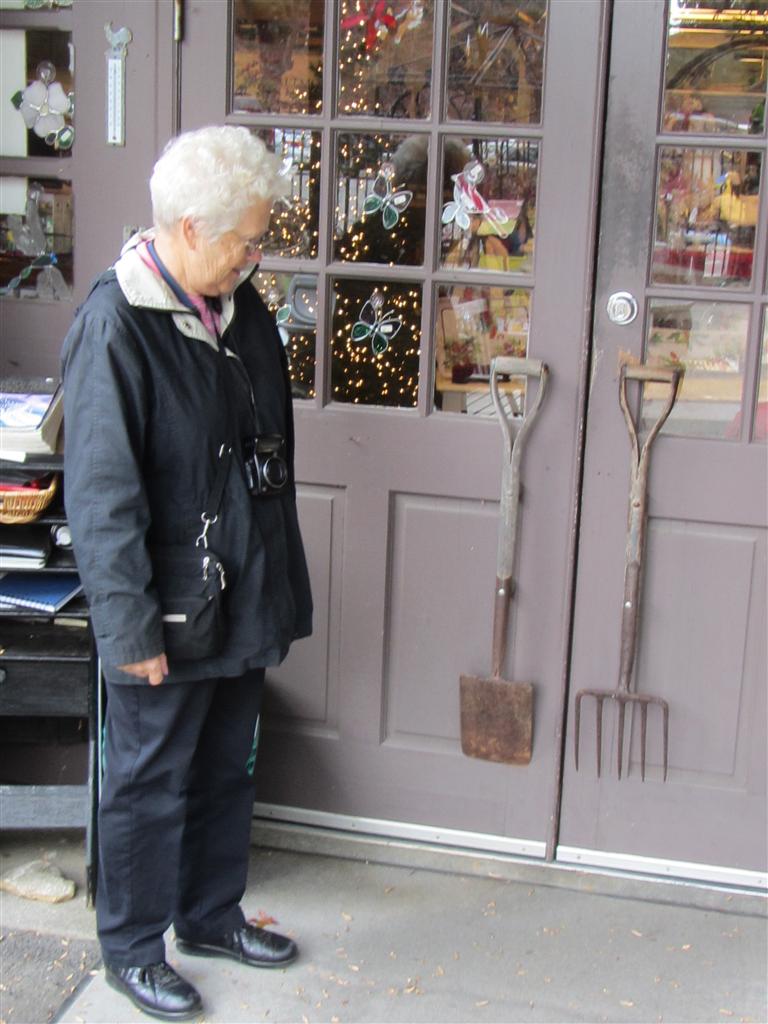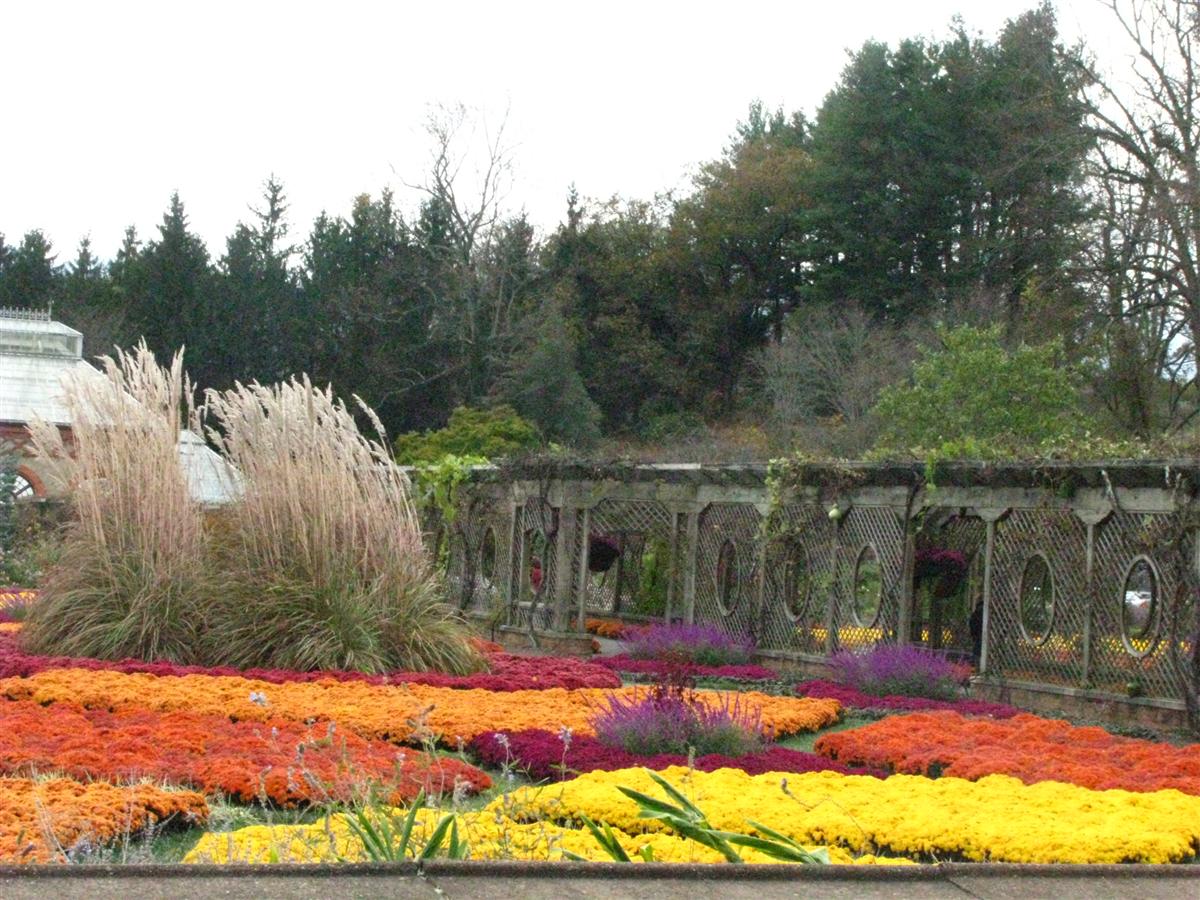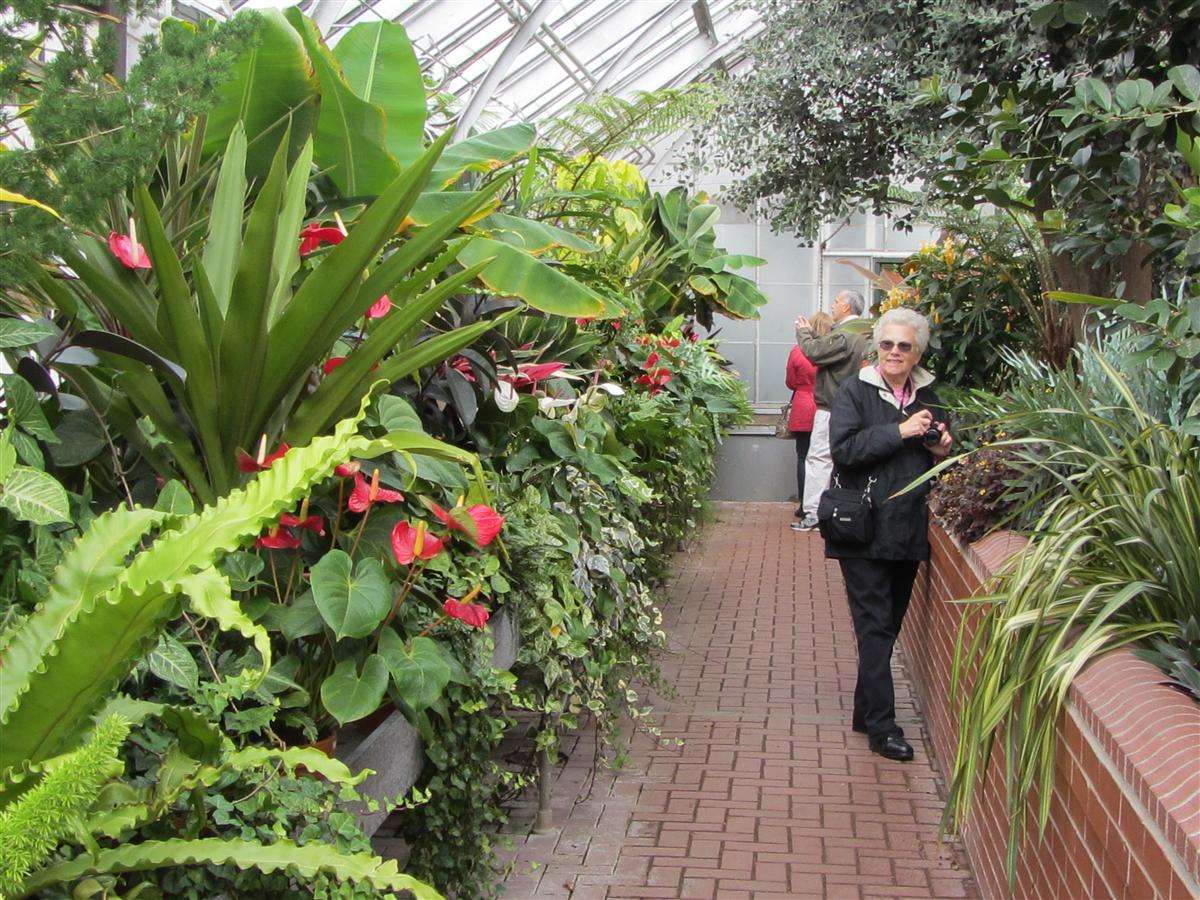 On our drive out, we stopped in the conservatory ... a complex of greenhouses.
Click Here to go back to the beginning of the Carolina Trip